Live Culture: #1000 Moments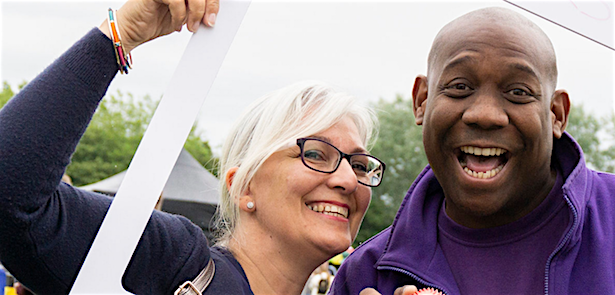 Jumped Up Theatre's Kate Hall on the city's #1000moments campaign
"Some (places) are born great, some achieve greatness, and some have greatness thrust upon them." – Malvolio, Act II, Twelfth Night
It's taken me over a year to quote, or misquote, Shakespeare, in these articles, but I was obviously saving it for the #1000Moments campaign.
Last June I was emerging from the fog of a Platform8 Theatre Festival (tiny team supporting 28 shows over 10 days) when I was commissioned by Peterborough Presents to deliver a campaign to raise the profile of arts and culture in the city. I didn't realise, despite my eternal optimism, the amount of enthusiasm it would generate.
The campaign was designed to support the We Love Peterborough set-up – run voluntarily by Susan Broccoli, one amazing woman with a camera and a very positive attitude. It was also a reaction to Peterborough winning some trashy award for, apparently, being the worst city in the UK (some people really need to get out more.)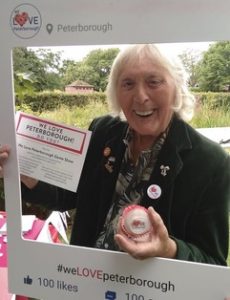 We set about creating a gameshow, taking a tent full of props and maps to community festivals where we rewarded people's knowledge of Peterborough's landmarks. We fed them cake (an essential creative tool) in return for sharing favourite Peterborough moments – a big slice of participants showed an appreciation for peace and thoughtfulness in places like the Cathedral grounds and Nene Park – contradicting the online trolls who do the city down.
We also made a film with two local artists, poet Clare Currie and filmmaker Emily Steele, which mocked the claim that "never ever happens here." It's had over 34,000 views – that's quite a show of support for the city.
Then the icing on the cake was being locked in a sweaty room with Thomas Byron Photography and Nick Reinis-Keightley from the PRC Media & Journalism Centre to interview, film and photographed 80+ people to celebrate Peterborough's "doers". Stories ranged from Mark Grist's tale of how his local community mobilised when his beloved hound went "missing", to a mother being awed at the vocal skills of her shy and diffident son in a performance on Cathedral Square.
T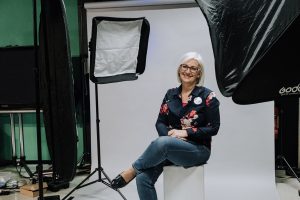 hese photos and happy memories about Peterborough are now on display for hundreds of more people to see at Queensgate Shopping Centre. That's a lot of positive noise about Peterborough being generated by artists.
It is notable that amongst the memories in the display, which included community activists as well as artists, that many also talked about other people's projects, practise and locations, or times when they have worked in partnership with other local organisations or volunteers. This shows a spirit of generosity that characterises Peterborough's communities and amongst the local creative networks. And this is not to be sniffed at.
I work in a network of arts organisations across the UK from Torbay to Darlington, from Wigan to Medway, from Gloucester to Blackburn. From the conversations I have had with my national partners I can see that Peterborough is streets ahead at being co-operative and supportive, especially amongst the creative community. When someone has a good idea, or creates a new project, it is celebrated and championed, from moral support to practical loans of space and equipment. This is a community that hasn't got much but is willing to share.
What was also notable is that that not a single person, in any part of the #1000Moments campaign, had a favourite memory which involved going shopping, eating in a chain restaurant, or moving into a fancy flat. Instead they talked about celebrating talent, spending time with friends or family, or making a difference in a local community. This demonstrates a disconnect in what the powers-that-be and what the local community values and invests in, and that the best of the city is being driven by a self-generated and self-supporting DIY culture of activists.
Imagine if this ability of the creative community, and wider, to work together, to promote positive messages and to look forward, was harnessed and properly supported. It needs more than a pat on the back and a photo opportunity, this dynamism needs to be integrated into all aspects of the city's life.
What then could Peterborough achieve? And could our national reputation be something to be truly proud of – could it even be great?
To find out more, see the pictures, watch the video and play the gameshow, go to: www.peterboroughpresents.org/gameshow
Leave a Reply