Peterborough's Past Through A Lens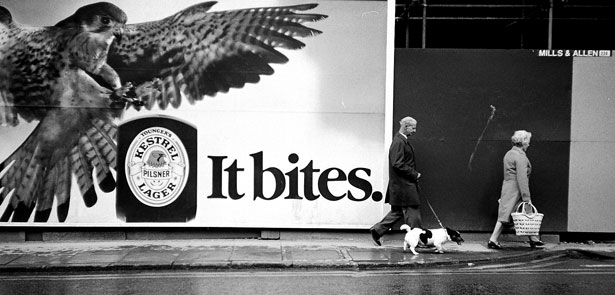 Local street photographer Chris Porsz is set to showcase some of his most iconic images of 80s Peterborough in a glossy new book
'A New England' – which is out in early October, captures the hopes, dreams and sometimes disillusions of Peterborians in the late 70s and 80s.
These unique collections of photographs, many of which are published for the first time, are living history of Peterborough's most interesting characters.
Chris Porsz said:
A New England has been thirty years in the making and the images will take you on a nostalgic journey to the early eighties. They capture some of the mood, hopes and aspirations of our country at that time through just fleeting expressions."
While a picture paints a thousand words, Chris's snaps document a city throughout an entire decade.
Chris adds:
I want to capture the unusual out of the usual in everyday life that most of us walk blindly by. To record the changing faces of our lives not just through its buildings but more importantly through its people. 'A New England' may provoke an occasional tear but I hope mainly smiles and perhaps laughter.
Chris started photographing everyday life in Peterborough in the 1970s and his archive is now a priceless social record of a constantly changing city. It also makes people smile.
A series of 'reunions' where Chris has reunited characters to re-create decades old photos has brought him international acclaim.
'A New England' will be available to buy through Chris' website: www.chrisporsz.com
Leave a Reply