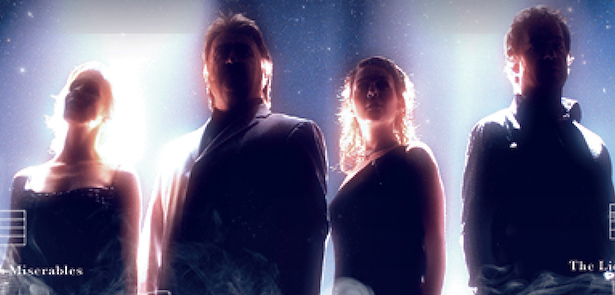 Celebrating the 20th Anniversary of Beyond the Barricade (The Cresset, 2 March)
The UK's longest running Musical Theatre Concert Tour features past principal performers from Les Miserables, delivering over two hours of the best of Broadway and the West End – and of course ending with a stunning finale from Les Mis.
The concert features David Fawcett (Valjean) Andy Reiss ( Enjolras & Resident Director for the National Tour of Les Miserables) Katie Leeming (Eponine) and Poppy Tierney (Cosette), together with a live band who capture the feel of the original orchestrations of the chosen musicals.
To this day every musical note is still played and sung live – very rare indeed. Beyond the Barricade gives musical theatre songs a bold concert format treatment – but with the conviction and intention to deliver the material as if the audience are watching the original performance.
A real live West End experience that is not to be missed!
Leave a Reply