Your choice: heat or eat?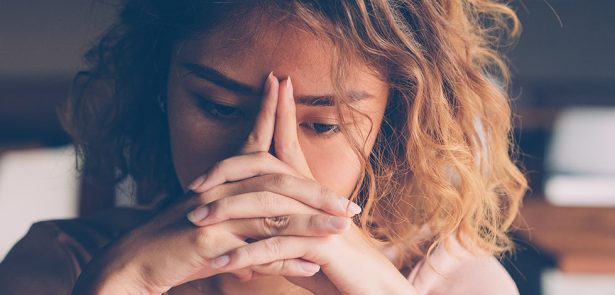 For many people, having to choose between the two is now a reality because of the rapidly escalating cost of living. How are the rising prices affecting people in Peterborough and what support is available?
2022 feels like a time of worry and uncertainty. We've just endured two years of a global pandemic, which turned the world upside down and enforced greater social isolation. For a proportion of people – and in particular the most vulnerable in society – we're still feeling that shadow of anxiety now.
We know that the pandemic has had a huge impact on people's mental health and wellbeing. Research from Age UK reveals that 33% of older people feel more anxious post-pandemic, and 41% are lonely. Alarmingly, 1 in 15 elderly people reported that they don't have anyone to turn to when they need support.
But it's not just the elderly who are suffering. At the other end of the scale, the COVID-19 pandemic exposed young people to disruption, social isolation, and health anxiety. As a result, The Centre for Mental Health has predicted that 1.5 million children and young people will need new or additional mental health support. Many adults are suffering in the same way, while trying to support and provide for their families.
And if the post-pandemic world wasn't enough to adjust to, during the same period there's been the dividing dialogue of Brexit, Russia's invasion of Ukraine, increased incidences of extreme weather conditions, and an ever-changing political situation here in the UK. As this article goes to print, the new leadership race has just begun.
So why not throw the cost-of-living crisis into the mix?
We're already in the midst of it. Inflation began rising sharply in 2021 – at the highest rate experienced since the 1980s. This has meant that the price of essential goods – such as food and energy – is now increasing faster than household incomes. In black and white, incomes (whether from wages or benefits) are now not even covering the necessities of life.
Petrol prices are rising, energy bills are soaring, and food costs are higher than ever. Millions of people are struggling to afford basic essentials. While everyone is affected by rising prices, poorer households are suffering the most, because a large proportion of their income is already consumed by bills.
It's not just hearsay; evidence has shown that many people are already having to choose between heating their home or feeding their family. This is a crisis indeed. No one should be unable to afford to stay warm, dry, clean and fed.
What caused the crisis?
There's no single answer to this, but instead a collection of contributing circumstances that have created a 'perfect storm'. Both local and global factors have contributed. Among others, these include the COVID-19 pandemic, an energy crisis that sparked in 2021, and Russia's invasion of Ukraine in 2022.
Let's start with the energy crisis. The cost of gas and oil has spiked for energy providers, and in the UK these costs have been passed on to consumers. Across social media, people have been expressing shock and anxiety at their rocketing bills.
In addition, the cost of food and other goods has increased due to worldwide supply chain disruptions. There have been shortages in staff across several sectors. Both drivers and fuel have been in short supply, so the cost of distribution has increased, which has translated into higher- priced goods on supermarket shelves.
The pandemic massively affected our economy. From the enormous cost of furlough through
to whole industries – such as travel, hospitality, and entertainment – being devastated seemingly overnight. It has pushed our country into a position of economic fragility.
How is it affecting us?
Prices have been rising since late last year, but spring 2022 saw some sudden changes. The
cost of energy for UK households rose sharply after Ofgem increased the energy price cap (which decides how much suppliers are allowed to charge) by 54%. This has had an enormous impact on our energy bills and will continue to do so in the longer term.
To add to this, private home rental costs are now rising faster than ever before, water bills
have risen, national insurance has increased, and council tax has grown across the country. Mortgage holders have experienced an increase in repayment costs too.
Rising oil prices have also made filling up the car an expensive ordeal in the UK. According to the RAC's Fuel Watch, the average cost of diesel was 198.42p and unleaded petrol was 190.65p per litre on 10 July 2022.
The rising cost of food remains a huge concern for people struggling to feed their families. A February 2022 survey from the Food Foundation showed that one million UK adults went a whole day without eating during that month.
The Trussell Trust has released figures (from 1 April 2021 to 31 March 2022), showing that food banks provided more than 2.1 million emergency food parcels to people facing financial hardship across the country. This represents a 14% increase compared to the same period in 2019/20.
Millions have now been plunged into poverty. A recent Office for National Statistics survey revealed that 77% of UK adults reported feeling worried about the rising cost of living, with 50% saying they worried "nearly every day". This isn't great news for people's mental wellbeing, with people losing sleep wondering how they will manage to pay their bills.
What's happening locally?
Closer to home, the situation in Peterborough reflects the national crisis. During January-June 2021 and the corresponding period in 2022, the most common enquiry Citizens Advice Peterborough advised on was benefits and tax credits, including Universal Credit. This accounted for approximately 41% of the issues in both years, which suggests local people are struggling with their income. The charity is now receiving around 1,000 calls per month, which is much higher than this time last year, showing an increasing need for support.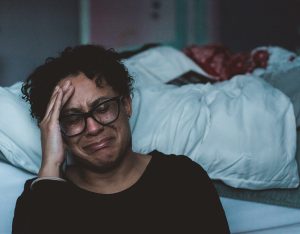 Keith Jones, CEO of Citizens Advice Peterborough, explains: "This current cost-of- living crisis, combined with existing problems such as low wages, rising rents and a lack of affordable housing, has created a perfect storm for people who were already struggling."
He continues: "With little to no social housing to go around, more and more people are living in the private rented sector paying record high rents, which is eating up over 30% of their income. All these factors increase the risk of someone being forced into homelessness when faced with rising costs of utility bills, food, fuel, household bills and necessities.
"With inflation set to peak in winter 2022 and the energy price cap due to rise yet again in the autumn, the situation looks desperate, with no end in sight.
"The support package announced in the May budget was aimed at helping those on low incomes, but the cost-of-living crisis will continue piling on an extra financial burden for many people. Collectively we need to do more to ensure that this current crisis does not lead to people losing their homes because they cannot afford to pay their bills."
Peterborough Councillor Steve Allen adds: "We understand how much the cost of living
is impacting people in Peterborough, with food banks seeing a 29% increase in demand compared to the same time last year. That is why we are working with partner agencies, including Citizens Advice and Cross Keys Homes, to deliver support – whether through food and fuel vouchers, or training and employment assistance.
"We're keen to make sure people who need support come to us before they hit a crisis. We offer schemes including the Household Support Fund to support those in need with food and utility bills, holiday meal vouchers for children on free school meals and the LEAP (Local Energy Advice Partnership) which is helping residents save money on their energy bills.
"There is also further targeted support for groups including pensioners and vulnerable adults. I would urge everyone to visit our website – www.peterborough.gov.uk – for more information."
Jenny's story – By Citizens Advice Peterborough

Jenny is a single person living in a rented one- bedroom flat. She suffers from multiple health conditions, meaning she is unable to work at present. Jenny receives about £800 in welfare benefits each month but her monthly outgoings are about £750 and rising due to the increasing cost of food, energy and water. She also owes £400 to her energy company, which she is unable to pay.

Jenny contacted Citizens Advice for help with resolving the money owed to her energy company, and budgeting support to help her reduce her monthly outgoings because the cost of living is increasing. She also needed to receive a food voucher because she had no food at home and her benefits were not due for another week. Jenny was provided with a food voucher for three days of emergency food.

The adviser also worked with Jenny to create a personal budget so that she can identify ways to reduce her expenditure. She was encouraged to apply for a warm home discount and Jenny was given a referral to LEAP, the Local Energy Advice Partnership for energy- saving advice.
What help is available?
The cost-of-living crisis looks set to continue for some time. If you're struggling, then there are different ways you can seek help.
Central government has responded with a package of support, targeted at those who are most in need. This will see millions of the most vulnerable households receive help with the cost of living. The targeted financial support includes domestic electricity customers receiving £400 to help with their energy bills, a Cost of Living payment of £650 for those on benefits, a Pensioner Cost of Living Payment to help them with the rising cost of energy, a Disability Cost of Living Payment of £150, and more. You can find out what's available and how to access it at www.gov.uk and costoflivingsupport.campaign.gov.uk.
Energy companies are obliged to offer an affordable payment plan, as well as provide emergency credit to prepayment customers who can't afford to top up. Get in touch with your provider to find out more. Many fuel suppliers also have charitable funds to help with fuel debts, such as the British Gas Energy Trust grant. You don't need to be a customer to apply, see britishgasenergytrust.org.uk/who-can-apply/.
Help towards fuel bills is available for Peterborough residents as part of a free Local Energy Advice Programme (LEAP). LEAP in Peterborough is carried out by Green Energy Switch in collaboration with Peterborough City Council. The advisors will be able to provide you with information around simple energy-saving measures in the home. Depending on your circumstances, you can be automatically screened for other assistance that is available: including boiler replacements, cavity wall insulation, loft insulation and more. See applyforleap.org.uk or freephone 0800 060 7567. You can also find out more at www.greenenergyswitch.co.uk.
If your house is served by gas and has the lowest energy efficiency, then the Warmer Homes programme can help to provide improvements. It is funded by the Government's £2billion Green Homes Grant scheme to upgrade houses across England. People that meet the criteria will be able to have energy efficiency measures installed, including wall, loft and underfloor insulation and solar PV panels.
The second part of the programme is from the Government's £150million Home Upgrade Grant (HUG) scheme. Funding is available for households who are not on mains gas and rely on oil central heating, electric panel or inefficient storage heating, gas fires/ room heaters, LPG or have no permanent heating. Grants of up to £25,000 will be available for those who are eligible. Measures would include the installation of wall, loft and underfloor insulation and low carbon technologies such as air source heat pumps (where feasible) and solar PV panels. Both schemes are open to private households that meet certain criteria. Visit www.warmerhomes.org.uk or freephone 0800 038 5737.
Older residents and people with disabilities can receive support from a new adviser at Peterborough City Council, Councillor Bryan Tyler, who can be contacted at . He said: "Since the outbreak of COVID, older people and/or those with disabilities have lost a lot of support and advice just when it was needed the most. I want to make sure they have a place they can turn to for help as it can be very difficult to know who to contact."
UK charities continue to respond to lessen the impact of the cost-of-living crisis, such as by running food banks, trying to locate and reach those most affected, and escalating their available services. Citizens Advice can offer guidance with direct payments to disabled and low-income families to help towards the cost of food and energy bills, plus dealing with debts. See www.citizensadvice.org.uk/debt-and-money/get-help-with-the-cost-of-living/.
Matt Oliver, Head of Think Communities at Cambridgeshire County and Peterborough City Council, which aims to build resilient communities across the local area, said: "We have been working with our community voluntary sector partners to ensure we reach out to as many different groups as we can, and they have helped us to shape how the Household Support Fund is delivered." He continues, "Co-producing and developing these things is Think Communities' way – thinking about how we reach out and put people at the centre of what we're delivering, and making changes that make a difference."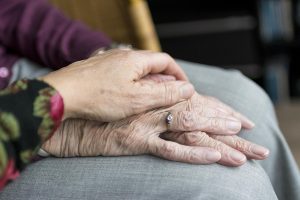 In addition to the government and charitable support available, small changes at home can help too. It's worth going through your direct debits and standing orders to find and cancel any unnecessary costs. Plus, when your home and car insurance policies come up for renewal, make sure that you have compared costs and switch where necessary. Switching is quick and easy and could save hundreds of pounds over the year.
Small behavioural changes could also make a difference. For example, committing to use less energy – which could mean simple switches such as hanging out washing rather than using a tumble dryer, or switching off lights in rooms you're not using. The Energy Saving Trust has lots of useful hints and tips, see energysavingtrust.org.uk.
There is no immediate end in sight for the cost-of-living crisis. But hopefully people who are struggling will be able to gain support from the individuals, charities and organisations around them, who are trying to make a difference in desperate times.
An interview with Melanie Wicklen,
CEO of Age UK Cambridgeshire and Peterborough

Here at Age UK Cambridgeshire and Peterborough, we've been asked to administer the older people's element of Household Support Fund, which is for anyone aged over 65. Depending on the level of awards given, it could result in just over 5,000 people in the city receiving grants to help them with the cost of living. The initial reason for the pot of money, which comes down from
central government, is to support people in fuel poverty, but of course it has a knock-on effect, and people who are in fuel poverty generally can't afford to eat or pay other household bills. Meeting basic human needs is becoming more and more challenging on a daily basis.

Once we've identified those most in need, it's really important we don't just patch over an issue. Because it could be that an individual has an ongoing issue with their finances, their income – perhaps they're paying too much on their energy bills, or perhaps they're not accessing all the welfare benefits they're entitled to. So, whilst we're awarding this money and working very closely with Peterborough City Council, part of what we're doing is identifying the factors that have brought people to this place so they're not having to keep on experiencing the same issues. It's about looking at it from a wrap-around approach to support people to have a better financial future.

We're supporting an immediate need, but the ambition is to support the longer- term need too by helping people have access to other information, pots of money and further support. Currently, there's around 40% of older people entitled to pension credit who don't claim it, because they simply don't realise they're entitled to it. For some, it would mean a small amount of entitlement each month, but for others it may open the doors to other means of financial support too.

During this cost-of-living crisis, many older people are becoming even more isolated because they can't afford to go out, even if it's just for a coffee. They might not be able to afford a taxi and they might not be physically capable of getting the bus.

The decline in people's physical and mental health from the pandemic is significant. We are still seeing the impact of that loss of confidence. Some of these people haven't been in a supermarket for a significant time. And, you know, although things are more normal now, during the pandemic, when we started going out again, we suddenly had all these lines on the floor where you must work out where you're going to walk around and where you need to stand. The world has changed and, of course, it is affecting service delivery across the board. Look at health. The delays in the waiting lists are making it even worse, and people are just declining in their wellbeing and losing confidence.

Calls to our information line have gone from being, on average, (pre-pandemic) around 20 minutes to in excess of an hour per call. So, when you put that into context, combining the increased (10%) number of calls with the length of input, it's a massive rise in the need for support.
Where else can you get help?
Leave a Reply