Working remotely with Metal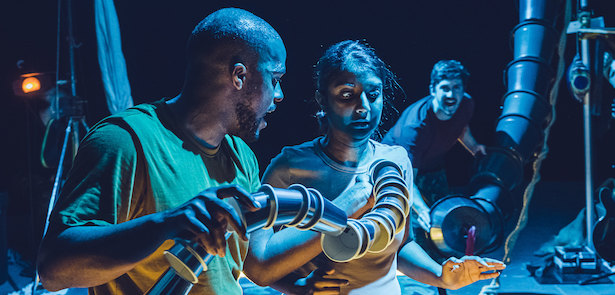 Artist residencies during a pandemic...
In the spring of 2020 like the rest of the county, we closed the doors of Chauffeurs Cottage to the public, cancelled our scheduled residencies and moved the team to home working. Like many we quickly adapted our programme and likewise our residencies in the city.
In response to the impact felt by many freelance artists and creative practitioners, we reframed our usual national programme of artists Research Residencies to create a series of Remote Residencies aiming to support exclusively Peterborough based artists. These month-long residencies allowed artists to work from their home or studio but access financial support, mentoring, networks and resources available from Metal.
Initially these remote residencies took place in June, July and August 2020 with selected artists, Aisha Zia, Charley Genever, Madhu Manipatruni, Wanja Kimani, Oliver Deadman, Wanja Kimani and Xidus Pain. Following the continued restrictions we continued the residency opportunities throughout the winter. To date we have welcomed spoken word artists, theatre practitioners, musicians, visual artists, multidisciplinary artists and more.
For our most recent round of Remote Residences we have welcomed. Casson & Friends, Kolia Bene, Lamphouse Theatre, Matthew Challenger, Nisha Keshav and Yvonne Hercules. We look forward to seeing how their work develops further and hope that we might be able to see some exhibited and performed in Peterborough in the near future. It's been fantastic celebrating and supporting local talent and seeing how and what artists are creating during this time. As a result of the positive response, we are happy to say that we are continuing our residencies supporting artists from Peterborough and the surrounding area from July onwards. To find out more about each artist or the future residency opportunity visit our website metalculture.com or follow us on socials @metalpeterborough
"During these Covid times, it is very isolating to work alone. Having Metal's support and audience was something I really looked forward to."

---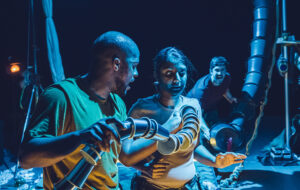 Lamphouse Theatre is made up of writer/producer Becky Owen-Fisher and director Tom Fox. They're committed to making inspiring, surprising work for Peterborough. During their residency Becky and Tom developed a new show 'Queen Neville', based around an urban legend /conspiracy theory of Queen Elizabeth I in which  young Elizabeth died, just as her father Henry VIII was about to visit. In a panic the house staff replaced her with a boy from the local village, Neville! They Investigated the story, finding innovative and unusual methods for presenting it through live music and comedy.
---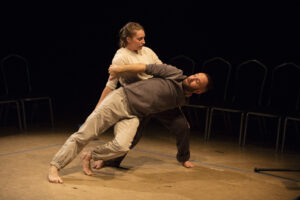 Tim Casson is a choreographer, educator and performer, creating theatre for public in unusual and online spaces. With his company, 'Casson & Friends', Tim brings together diverse collaborators including composers, computer programmers, psychologists, and the public – 'People Powered Performance' that is accessible, interactive, and joyful' During Tim's residency he developed his project 'PREPPERS' – a verbatim dance theatre piece about hope, human resilience, optimism, and how we survive the toughest of situations. Tim has been holding conversations and interviews with survival psychologists, emergency planners and individuals from the survival and preparedness community.
---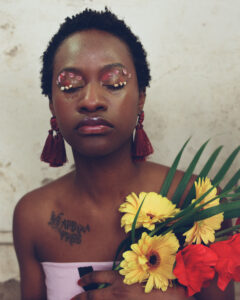 Singer-songwriter Yvonne Hercules, is influenced by her own experiences, the experiences of others and wider issues that affect how we all navigate society. The lyrical content of Yvonne's song-writing is thought-provoking and littered with metaphors and references to nature. Re-reading Martin Luther King's autobiography, she was reminded of the power and significance behind the Gospel Spiritual songs and how they were sung during the Civil Rights protest movements of the 1960s to signify togetherness and hope. This concept resonated with Yvonne in the way in which people came together to protest in support of Black Lives Matter. Throughout her residency, Yvonne was researching and developing a new collection of songs based on the themes of the Gospel Spirituals, nature and other issues relating to the black experience.
---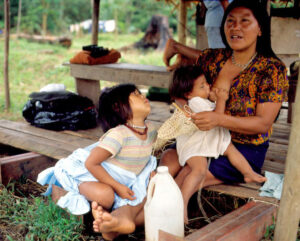 Photographer Nisha Keshav has exhibited locally and nationally; travelled the world through commissions and sponsorship. Nisha believes that we can understand a character of the subject better through their surroundings, rather than in a sterile studio environment. During Nisha's residency she explored the impact COVID-19 had on the mental and physical health of the elderly. 'Protecting them from COVID-19 has been a priority but at what cost?' Working as a carer Nisha saw first-hand the impact isolation and Covid -19 had on the elderly and was keen to work with residents of the care home to document and share their stories.
---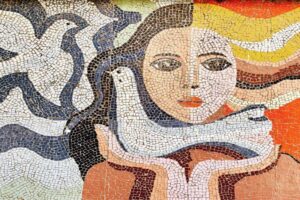 Kolia Bene is a theatre maker for mixed-ability audiences (physical or mental health challenged groups), independently and in collaboration. During their remote residency, Kolia researched and questioned what our utopia looks like, and who we are in it. Borrowing practices from the world of theatre, dance, visual arts and online role-play, she created art provocations to engage participants to create their own digital universe.
---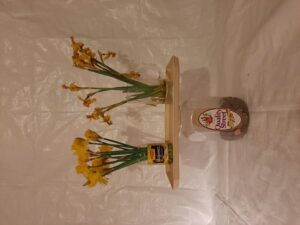 Matthew Challenger's work is a reaction to his environment, of both social and physical spaces. His work is autobiographical and, in some cases, direct snapshots and recreations of things he has seen. During Matthews residency he experimented with new techniques and materials, exploring sculpture using materials that resonate with him such as tarpaulin and netting, that he used on a daily basis in his previous jobs.
Leave a Reply