Live culture: resolutions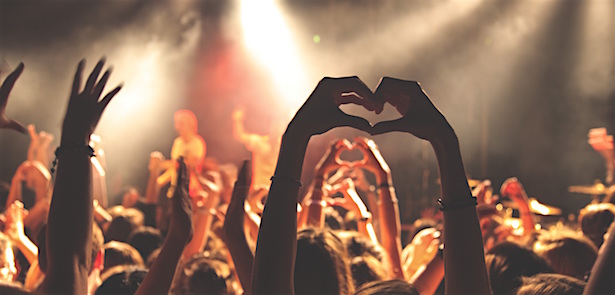 A life-changing New Year's resolution from Jumped Up Theatre's Kate Hall
What's your New Year's resolution? Get fit, catch up with old friends, spend more time with family, become more environmentally-friendly? You could do all these things with just one pledge: 'Get More Arty'.
Don't worry, I am not asking you to dye your hair purple and develop a collection of scarves, but to try something new in arts and culture.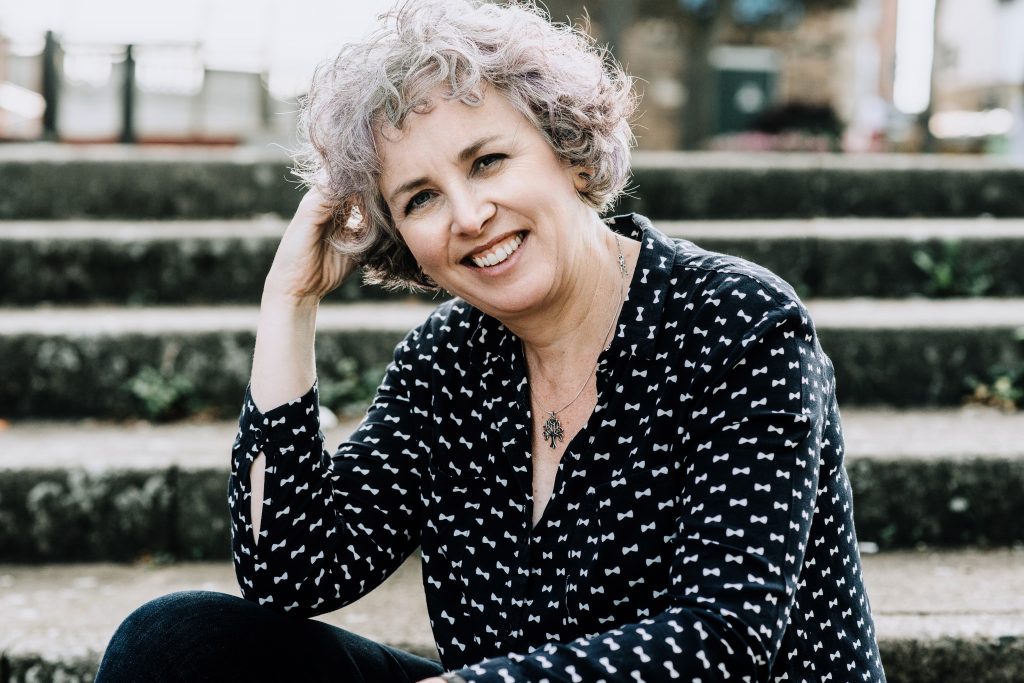 Let's start with getting fit and healthy. I don't think I have ever worked so hard as in a Strictly Come Dancing-inspired dance class at Tu Dance. I hid at the back in my first class, trying to follow the steps whilst giggling and groaning at my inability to remember my left from right.  It was also a great workout where the time flew by in the company of friends, and I didn't feel the need to develop a flat-board stomach before I went in.
Dance classes are also great for your brain – switching off the worries of work and home and helping you hold onto that grey matter. Learning new moves and routines has got to beat the latest Brain Games. And what are you more likely to stick with, a monthly gym membership? Or a regular class where you are part of a community learning new skills and progressing at your own rate? It's no wonder the government has included arts activity in its new health and well-being Social Prescribing programme.
If why not join a choir? Singing releases many of the same feel-good hormones as exercise, such as endorphins, oxytocin and serotonin. This might be a particularly good for those trying Dry January, get your buzz from belting out some show tunes or mastering a cantata rather than finishing that bottle of wine!  Some choirs focus on competition and classical repertoires, others take a more relaxed approach and focus on being sociable and entertaining, so watch a few in action to get a feel for which one is for you.
Those quitting smoking can learn a new craft to keep those fingers occupied. Handmade-In-Peterborough is a sociable craft group, who meet every Monday evening from 7-9pm in the Function Room at The Brewery Tap. It's free to join in. This informal group of crafters (men and women) will share skills, admire your handicraft and advise on new projects. Or keep an eye on The Green Backyard and the City College websites for craft workshops, classes range from sewing and willow weaving to woodwork and mosaics. 
Friends and family might be next on your list of promises. Having a meal together will undermine your new healthy lifestyle, and after the indulgences of Christmas we need a break from heavy-duty catering. So why not get together at a live music event? It may take a Doodle Poll to co-ordinate everyone but pick some top-quality musicians and you should have a night to remember. 
I get my information about the local music scene from my neighbour who is a diehard gig-goer (48 gigs in her 48th year!) but you'll need to mine out the gems to find out what's on. Or is there a local Fanzine I haven't heard of? If you focus your social media scrolling on researching some bands, rather than creating cat-memes, maybe you can enhance your reputation with the cool-kids by knowing about the latest up and coming bands.
Lots of the pubs and bars host free open-mic nights where local musicians have short performance slots. The Ostrich, Solstice, Brewery Tap, Charters and The Met Lounge also have ticketed events with bigger bands – and I am sure there are more across the city.  And Samms on Bridge Street (the successor to Puzzles) now has a basement space for performance.  If live music is your thing do support them – music promotion is a tricky business which can feel like standing in the street burning cash.
Peterborough Cathedral and St John's Church in Cathedral Square have regular larger-scale events, mainly classical but also some folk – and now the cathedral has had a gin festival maybe they might branch out with some gigs that appeal to a wider and more diverse audience. Have a look at Wakefield's Long Division Festival to see what is possible in a small cathedral city.  (I can but dream!)
It is such as shame that Peterborough doesn't have any larger venues which are purpose-built for live music and a good dance, but I've been told that From The Jam at The Cresset is one to look forward to, and I might part with cash to see Martin Simpson in the intimate setting of the studio at the Key Theatre later this year. And in the long-term there's hope that the new university will include a 500+ music venue…. let's put that on our Christmas list for next year.
Or you could be really bold and book ahead for some theatre or dance. Nationally audiences are leaving it to the last minute to book shows, and this makes it very hard for venues and promoters. We have to market up to the last minute – which is hard on the nerves and finances. If you book ahead not only will you enjoy yourself on the night but you will also have something to look forward to as the year rolls on (hint, hint!). And us promoters will thank you for your support by having the time and money to do more.
And that brings me onto my next suggestion for your 'Get Arty' New Year's resolution: support your local artists and traders.  Your bank balance may have taken a battering lately but sometime soon you will need to buy a birthday present, a Valentines' gift or will be a guest at a wedding – get creative and ethical by buying from a local artist.  You will be getting something unique and personal, whilst also having the glow of putting money into the pocket of a local business (rather than into a multi-national online business who fill their boxes with unnecessary bubble-wrap and avoid paying tax.)
Here's a few pointers on how to find those local artists and traders:
Art In The Heart is online and sells a wide selection of products, including by local artists;
Local company Online Ceramics has a high-quality online range of contemporary pottery and has a gallery which is open by appointment;
Go to Peterborough Artists Open Studios (PAOS) website and contact artists directly when you see something that takes your eye;
Stamford Arts Centre and the Norman Cross Gallery regularly host exhibitions where you can purchase work, and keep your eyes peeled for the Vivacity's Open Exhibition this summer, where lots of work is for sale;
And artists who can deliver original commissions and run art fairs often post on the Creative Peterborough Facebook page, where you can find everything from original pieces of street art, prints inspired by Fenland stories, photographs, portraits, porcelain, jewellery, mosaics, stained glass and many more… The options for being a local, ethical shopper are endless.
That's everyone sorted for a satisfying, Instagrammable New Year's resolution – 'Get More Arty'. However, to make this really work you will also have to do something else – 'Get More Curious'.
To get something from the local arts and culture scene you need to get out there and look for it.  And then when you have found something good tell everyone, get them involved too.
How to reach people is an on-going challenge by those of us who promote the arts in Peterborough, whilst audiences tell us that they never know what's going on. There is no easy solution to this problem (believe me, I know, we do everything to promote Platform8!) But now I have shown you how easy it is to get fit, to have a great social life and be ethical, I hope you will also have the motivation to be invest some time and effort in exploring getting curious.
I look forward to seeing the new, fitter, sociable, ethical, arty and curious Peterborough!
Kate Hall
Creative Producer, Jumped Up Theatre
Leave a Reply