Spurgeons: spurring on the young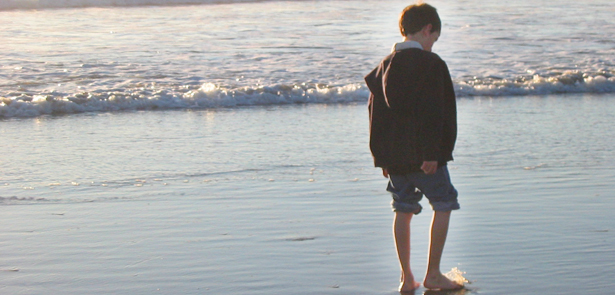 65% of boys with a convicted parent go on to offend. The average age of the 244,000 young carers in the UK is just 12. Nearly four million children in the UK live in poverty
These are some of the statistics that leading children's charity Spurgeons tackles every day. The charity has been supporting children and their families for nearly 150 years. It delivers over 80 services including children's centres, support for young carers and programmes for those with parents in prison.
The story began in 1867, when Baptist preacher Charles Haddon Spurgeon was given £20,000 by Anne Hillyard to open an orphanage for boys. By 1879, there were over 500 boys and girls living in the Stockwell orphanage. Motivated by that original compassion and Christian faith, the work has expanded over the years to include programmes for children, young people, their families and communities.
Spurgeons ensures that vulnerable youngsters have a voice and works together with them to tackle issues including poverty, abuse and offending. Honeyhill Children's Centre and Orton Children's Centre in Peterborough are an integral part of the local community. This Christmas, shoppers in Queensgate donated 3,500 toys via the Gift Tree located in the shopping centre, ensuring children with little to look forward to had presents to open. Spurgeons projects are frequently at the heart of communities, delivering services that are specifically tailored to local needs.
At any one time, Spurgeons is reaching out to over 37,100 children and young people and has almost 1,000 employees and volunteers. There are lots of opportunities to get involved, including volunteer positions and fundraising. Please contact 01933 412412 or  
CASE STUDY: JAKOB
When Jakob was five years old, his parents had no steady income. Jakob, his parents and two younger siblings all lived in one bedroom at a relative's house. The children slept on mattresses on the floor. Jakob's school raised concerns after noticing his dirty clothes and how he was always hungry. Things came to a head after Jakob was physically abused by a relative and his family left to find somewhere safer to live. Jakob was worried and scared after the abuse, and retreated into his own world. He and his family felt hopeless.
However, Spurgeons stepped in and a support worker met Jakob and his family. They helped Jakob's parents fill out the necessary forms to start receiving the financial help they were entitled to, and the family was moved into a hostel so that they could live together in safety. The family received warm, clean clothes and healthier food, and they began to hope again. Soon they were able to move into their first ever home of their own. Since then, Jakob has received emotional support and is slowly returning to his former self. He is much happier in school, and his family was together this Christmas. They've even had a visit from Jakob's grandmother, who is grateful for Spurgeons support: 'I am so happy to finally meet you – you have been amazing in providing support for my daughter and grandchildren.'
This feature has been supported by Peterborough-based Perkins Engines Company Limited, one of the world's leading suppliers of off-highway diesel and gas engines.
Leave a Reply