Shop green this Christmas!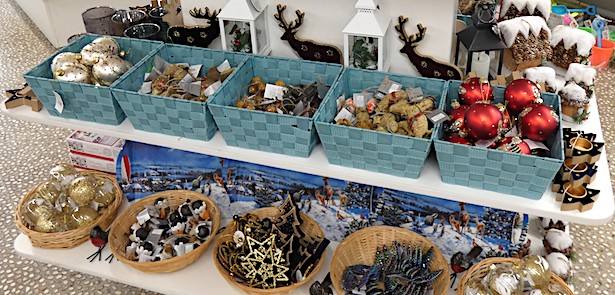 Christmas shopping needn't be the rushed and often stressful affair we've come to expect! Shop at a more leisurely pace – online or in person – at the Nene Park Gift Shop (open from 2 Dec), safe in the knowledge that every purchase you make helps support the incredible work of the Nene Park Trust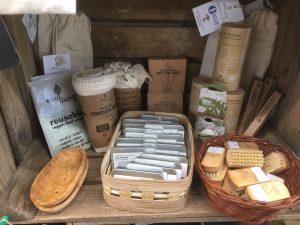 Starting your Christmas shopping already? Don't forget to include a visit to the Nene Park Gift Shop. The shop stocks a wide range of thoughtful gifts, homewares and souvenirs, as well as games, toys, and treats for pets and wildlife. All of the proceeds go towards the maintenance of the Park, so you can shop guilt-free, knowing that your purchases are making a real difference to this beautiful place.
Visitor Operations Manager Simon Gardner shares a few of the highlights for Christmas 2020: 'This year we have expanded our Eco Living range – everything from ecological dishwasher soap to bamboo toothbrushes. Everything is sustainable, recyclable, plastic-free, with wood products FSC (Forest Stewardship Council) Certified.
'We've also expanded our wildlife ranges. We are proud to stock an even wider variety of nest boxes, bug hotels, butterfly houses and other homes for wildlife. We also sell bird food in 1-2kg bags, which are easy to carry home. And then there are the fat balls and bird peanut butters.' The peanut butter jars come in original or mealworm varieties that can be set into a special feeder unit. These high-energy foods are ideal for winter feeding, when natural foods are scarce. They are also cleaner too – no seeds scattered under the bird table.
Simon's personal favourite for an original gift idea is a hedgehog home. 'Hedgehogs are having a hard time, with numbers dropping at an alarming rate. Hedgehog homes are a great way to help them by offering them a safe, dry place to hibernate. Hedgehog homes will go down especially well with gardeners, who love hedgehogs for their appetite for slugs!'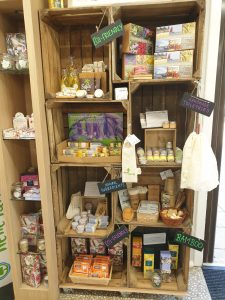 Other gift items for sale include games, books for both adults and children, and dog gifts: treats, leads, balls, bowls and beds. There's plenty for food and drink connoisseurs too: ciders, beers from Elgood's Brewery, local gin and Iceni Mead. Christmas decorations are sorted too, including tree ornaments and larger, musical LED-lit pieces.
This year sees the launch of Nene Park's online shop – www.nenepark.org.uk/shop – which features the wildlife homes range, a gift area and Christmas card and calendar section. Deliveries are made swiftly and securely by Hermes, direct to your door.
'Of course, the Visitor Centre and Gift Shop remains open seven days a week, from 10am to 4pm throughout the winter. There's plenty of parking and none of the crowds you might encounter in the city centre,' says Simon. 'We are very much Covid-secure too, with a limit on the number allowed in the shop, social distancing of at least two metres, and screens to keep staff and shoppers safe.'
Pop down to take a look at what's on offer. Browse then buy, or head online to shop from the comfort of your sofa. This is guilt-free shopping. Shop green, shop for all members of the family, and pets, and support the great work of the Trust while you're at it!
Shop online at: nenepark.org.uk/shop
Leave a Reply