PJ Care: a culture of care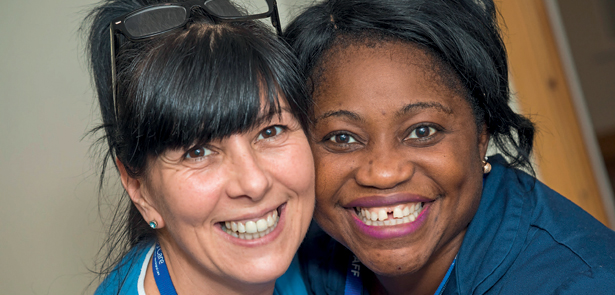 When is a care home not a care home? When it's a specialist neurological care centre! PJ Care is transforming attitudes to neurological healthcare – and it's delivering results
PJ Care provides specialist neurological care and neuro rehabilitation for residents aged 18 plus. With the company's rigorous approach to multidisciplinary care and its inclusion of input from residents, families, charities and the NHS alike, these are care homes with a difference!
'Every care unit at PJ Care has been purposebuilt, so they are designed specifically around people with either degenerative or acquired neurological conditions, whether that's through a trauma, stroke, or traffic accident. Many of our residents are much younger, so it's very different to a traditional care home,' explains Sales and Marketing Manager Gavin Elsey. 'We are as close to an acute care bed provider as you can get in the non-hospital care sector and we take people with very severe or complex needs.
With the superior levels of care, we provide, it's possible for us to offer our residents the very best path of rehabilitation. Equally, if they have a degenerative condition such as Motor Neurone Disease, Huntington's Disease or a form of dementia, we can give them the best quality of life, allowing them remain as active and independent as possible, for as long as possible.'
Built around patients
For PJ Care, it's all about offering a caring and nurturing environment in a relaxed setting. Care centres include features specifically suited to those with neurological conditions. Small groups of large bedrooms open directly onto communal areas with an emphasis on light and space. Every centre has landscaped gardens, with lots of sensory plants and pacing areas in a safe and secure setting. Their hydrotherapy pool and gymnasium are also exceptional. While the care centres are literally built around the patient, the staff that fill them are trained to help residents move towards independence and dignity.
The highly trained multi-disciplinary team offers hospital-quality care, without the hospital. Neil Russell is PJ Care's Executive Chairman: 'We can manage resident's needs to give them a better quality of life because our staff really understand the challenges they're facing. So, for example, that might mean reducing a patient's medication because it's making them very sleepy. We can lower dosages specifically because of the environment they are in and the specialist training our staff have, and that means the resident can live a more fulfilling life. At the same time we're saving the NHS money because there's less spent on medication – it's all about taking a holistic approach to care.'
Happy staff, happy patients
One area that sets PJ Care apart is its attitude to staff. All employees receive continuous professional development and training within the company's in-house training unit. 'We offer our staff genuine career progression,' says Neil. 'So someone can start with little experience and apply the training we provide very quickly to gain the knowledge and skills they need to progress within the company. There is a wide choice of avenues staff can follow. We've got people who came to us as carers and are now managers with full degree-level nursing qualifications.'
The members of staff at PJ Care are loyal and motivated, so there is almost no resident placement breakdown. All the care centres have a high staff to resident ratio, so staff can really get to understand and care for their residents with genuine compassion, commitment and care. The result is a high quality of life for residents. PJ Care recently won platinum status in its Investor in People assessment, earning the company a reputation among the care profession as a desirable place to come and work. They have also, this month, received platinum status in the National Gold Standards Care Framework.
'Our staff are happy, which reflects positively on the residents. They've got great knowledge of what the residents need, so they can meet those needs immediately. It all contributes towards care that's tailored towards the individual.'
PJ Care 0330 2020304, www.pjcare.co.uk
Leave a Reply