Peterborough Community Orchestra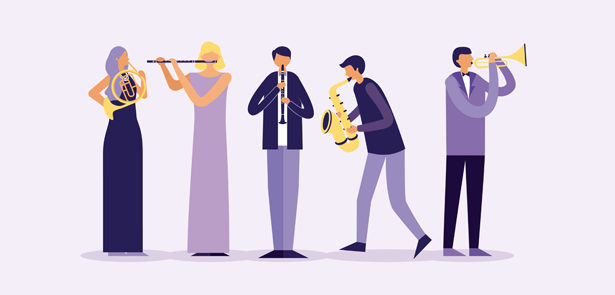 Peterborough Community Orchestra (PCO) first came together in January 2018, in response to a real need for an accessible orchestral group for older people, the youth of the area already being well catered for
The majority of members of the Peterborough Community Orchestra are adult 'returners' and learners, but our members' ages range from twelve to mid seventies. Time away from playing has varied from four to fifty years! Playing music has been scientifically shown to stimulate every part of the brain. It is THAT good for you. So, brush off your neglected instrument, or join us with the one you are learning. Come along to St. Oswald's Church, 933 Lincoln Road, PE4 6AE on most Wednesdays at 7.30pm during school term time.
You will have fun and make new friends, as well as improving your musical confidence and proficiency. The social aspect of Peterborough Community Orchestra is as integral to our ethos as our desire to improve our musicianship. We play a wide variety of music, from classical, to rock/pop and musical theatre/film.
We can accommodate just about any orchestral or band instrument, and you don't need to audition. As long as you can follow music and play at grade 3 level, we can ease you in. Whether you are nervous or confident, you will be made welcome. We encourage each other, and when we make mistakes on our musical journey, we have a good laugh about it with our wonderful conductor, Robin Norman. Peterborough Community Orchestra have taken part in a few short informal performances. As we evolve as a cohesive group, we intend to develop our own concerts.
• For more information, contact us by email at or check out our Facebook page.
Image: www.freepik.com/free-photos-vectors/music
Music vector created by gstudioimagen
Leave a Reply