Joe Whitehead: Head Gardener, Burghley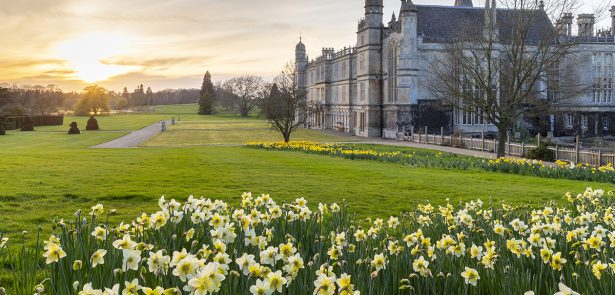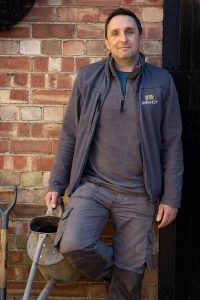 I wake early before the sun rises, often standing with a cup of wake-me-up coffee at the backdoor, listening to the world starting to stir. I check my preferred weather app to see if the day's plans need to be adjusted and spend an hour answering the ever-growing number of emails in my inbox – the life of a modern Head Gardener! I try to walk all, or part, of the gardens every day. To understand the space you care for there is no substitute for just spending time observing and feeling the energies of the landscape and all that grows within it season after season. Gardeners need patience; something I often don't have enough of! We plan many months ahead, working with nature as nature sets us most of our deadlines.
Gardens are never finished: nor is my list of jobs! Gardens constantly evolve and are never really completed. This is the challenge but also one of the most rewarding aspects of what we do. We cherish every plant and strive for the very highest standards of cultivation, but we are ultimately here to please the eye of the beholder. Over the last few years, the talented gardens team at Burghley have been appraising, rethinking, and redeveloping a garden that had fallen a little quiet and needed reawakening! We stood back and looked at the gardens landscape with fresh eyes. We have reimagined lost spaces overgrown with giant cherry laurels, created space for the arrival of large borders and increased plant collection – something missed by our visitors. Lost features have been rediscovered and restored; some originally conceived by the master of all landscape transformations – Lancelot 'Capability' Brown. So, with his inspiring words, we believed our gardens were capable of more!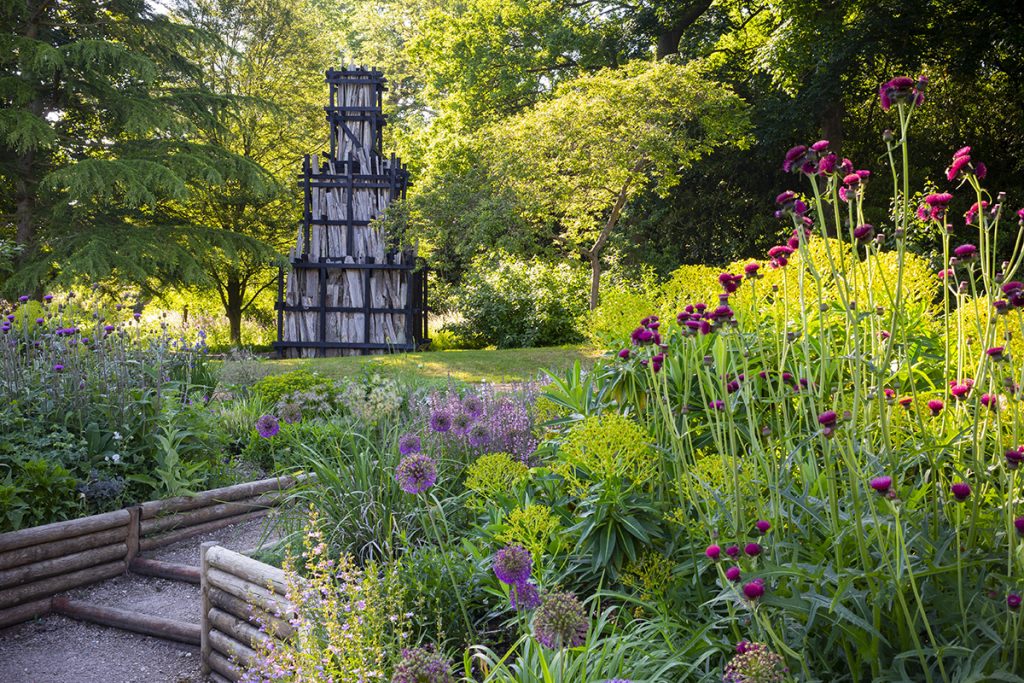 Most recently, at the end of the gardens, we exposed an area called Swallows Rill. It consists of a small valley and cliff face, at the head of which is the overflow for the lake. Interestingly this was nicely landscaped sometime early last century to create an impressive waterfall. The lake overflows through the autumn to spring, and millions of gallons of water snake their way down to a small cave only to disappear mysteriously into the ground. Swallows Rill is a name recorded on early maps, presumably describing the Earth swallowing up the water. A path landscaped with large rocks and alpine plantings allows you to descend to the valley floor and stream bed, where a planted woodland floor and a stumpery can be found.
At the gardens entrance a unique water garden greets you, full of intriguing and engaging water, inspired by records of such a feature at Williams Cecil's lost London palace. The gardens are full of references to the great age of the Elizabethans and are complemented by diverse plantings. This garden is also going through an exciting period of redevelopment.
Also new for this year is a world food garden planted in raised beds of mixed recycled materials and a great oak pergola made from timber harvested from the ancient parkland.
We opened the gates once more to welcome visitors back to the gardens. Hopefully this season will be blessed with plenty of fine garden visiting weather and our guests will enjoy all that can be found at Burghley House Gardens.
Burghley House and Gardens are open to visitors, from March 19th – October 30th 2022, daily (excluding Fridays) from 10.30am-4.30pm. Tickets are available in advance online at www.burghley.co.uk
Leave a Reply