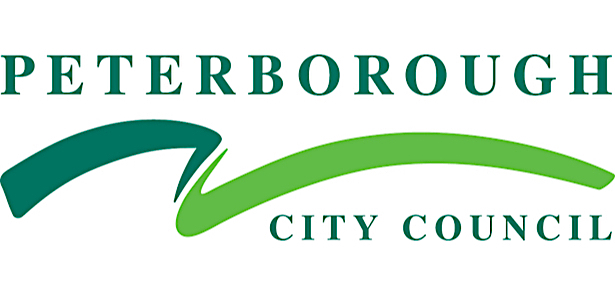 Cambridgeshire County Council and Peterborough City Council communications team is providing a media update with a round-up of any changes/updates to council services arising from the Coronavirus. Please note – this information is correct at the time of publishing.
Tuesday, 23 February 2021
PM announcement – PM Boris Johnson has announced the government's roadmap to cautiously ease lockdown restrictions in England. The roadmap outlines four steps for easing restrictions and before proceeding to the next step, the Government will examine the data to assess the impact of previous steps. Leaders of Peterborough City Council and Cambridgeshire County Council have recorded a video in reaction to the news.
Watch Councillor John Holdich, Leader of Peterborough City Council, here
Watch Councillor Steve Count, Leader of Cambridgeshire County Council, here
Councillors join residents in giving thanks for the Covid-19 vaccine – More councillors from across Peterborough and Cambridgeshire have joined residents in taking a 'jab' against Covid-19.
As the next phase of the Covid-19 rollout looks to get underway, inviting those between the ages 65 to 69 and the clinically vulnerable for their vaccine, councillors are among those to have received the vaccine in the first phase.
Councillor Peter Hiller, cabinet member from Peterborough City Council, received his first vaccination earlier this month at the Glinton Surgery in Peterborough. Cllr Hiller, said: "I was amazed how easy the whole process was.
"No waiting, no delays, just straight in and, after a brief Q&A, the absolutely painless process was completed. I've had no after-effects whatsoever and am just so relieved to get my first vaccination from the very dedicated and hard-working NHS folk. Thank you so much."
Another member of Peterborough City Council to receive their first dose of the Covid-19 vaccine was Councillor Lynne Ayres, cabinet member for children's services, education, skills and the university, who received the AstraZeneca vaccine at Stanground surgery earlier this month.
She said: "The vaccination process itself was painless and I was really impressed with the social distancing process at the site and the level of care given by staff administering the vaccine. I would encourage everyone who is eligible to go ahead and make the trip."
Also receiving his first vaccine was Councillor Gul Nawaz, the Mayor of Peterborough. He has recorded a short vlog urging everyone to accept their vaccine appointment when invited.
He said: "This vaccine is so important, it will help us to protect ourselves, our loved ones and our communities and in time, help us to return to a more normal way of life. So please say yes when you are offered it. While you are waiting for your jab, or waiting for your second dose, please continue to follow the precautions."
Watch his vlog here
Members of Cambridgeshire County Council were also among those receiving their first dose of the vaccine.
Councillor Anne Hay from Cambridgeshire County Council, who received her vaccine at Doddington Hospital, said: "I was happy to be called to attend Doddington for my Covid-19 vaccination and, although I have a phobia of needles, I found it a relatively painless procedure.
"I would urge everyone to be vaccinated when their time comes as that is the only way we will beat this pandemic.
"I would also like to pass on my congratulations and thanks to all those involved in providing such a professional service, from the Health Care Professionals to the Volunteers, they are doing a sterling job."
Councillor Lorna Dupré (pictured below) of Cambridgeshire County Council also attended Doddington Hospital to receive her first dose of the vaccine.
Cllr Dupré said: "The staff and volunteers at Doddington Hospital were extremely well organised, and the whole process was really friendly and efficient—the NHS has been absolutely incredible in managing this enormous exercise. I'm told they vaccinated a thousand people at Doddington that day.
"I was very excited to get my first vaccination, and I'm looking forward to the second one in twelve weeks' time.
"I'm confident the vaccine is safe, and I know it's a vital part of the battle against the virus and an eventual return to a more normal life."
And Councillor David Connor of Cambridgeshire County Council was thrilled to accept his invitation to be vaccinated earlier this month.
Cllr Connor said: "I was more than happy to take up the offer of a vaccination when I was invited. The process was super – extremely easy and the staff were excellent.
"I would encourage others to take the opportunity to receive the Covid-19 vaccine when their time comes."
Laptops campaign reaches half a million pounds – A campaign to help disadvantaged children across Cambridgeshire and Peterborough to get internet and laptop access is gathering pace, with the first batch of equipment being delivered to schools this week.
Cambridgeshire County Council and Peterborough City Council launched the 'Laptops for Children' campaign earlier this month in partnership with the Youth Panel, Cambridge Digital Direct, Cambridge 2030 and the Cambridge Culture Foundation, aimed at purchasing laptops and 4G routers for vulnerable young people.
Around 8,000 children in the region do not have use of a computer or broadband, meaning they cannot access lessons and online resources, putting them at risk of falling behind with their studies.
Just over two weeks after launching the campaign, an impressive £567,845 has already been raised thanks to support from businesses and individuals, as well as funding from both authorities. A first batch of over 1,000 laptops and 460 routers have been purchased and will be distributed to schools from this week.
A total of 352 laptops have also been donated to drop-in centres and libraries across Cambridgeshire and Peterborough. These will be checked and updated before being distributed to schools.
The campaign will continue to secure sufficient funding so that every young person in Cambridgeshire and Peterborough has the necessary equipment to continue learning. Both councils are writing to businesses and Chambers of Commerce this week to drum up further support.
Councillor Lynne Ayres, Peterborough City Council's Cabinet Member for Children's Services, Education, Skills, and the University, said: "Cabinet has discussed the pressing need for laptops for disadvantaged children in our local schools – particularly primary schools. The education of every child is our priority and I am so grateful and proud of the support this worthy campaign has generated."
Councillor Simon Bywater, Chairman of Cambridgeshire County Council's Children and Young People's Committee, said: "The initial response to this campaign has been nothing short of phenomenal and I would like to thank everyone that has pledged support.  There is much more work to do, but we're fully focussed on getting as many laptops and routers to children as possible."
For more information on the campaign and to make a donation visit https://www.gofundme.com/f/cambridgeshire-laptops-for-children  
Fourth 'Stand Firm' film released – The fourth short film in our Stand Firm campaign has been released.
It features IT trainer Kevin Delaney, who was so ill with COVID that he slept in an armchair for seven weeks because he was afraid to go to bed.
He recounts how his son would come downstairs every morning to see if his father was any better.
"He was just checking I was still alive. He was the one that pulled me through – he was the one that pulled me through because I wanted to make it through for him.
The Stand Firm campaign warns against complacency and stresses the need to continue abiding by the rules of lockdown.
This means sticking to the lockdown rules – not mixing outside your household or support bubble, washing hands, observing social distancing, wearing a face covering, self-isolating where necessary and only going out for essential reasons.
Dr Liz Robin, Director of Public Health for Cambridgeshire and Peterborough said: "It has never been more important to stand firm and stick to the lockdown rules. We owe this to ourselves, our loved ones – and the NHS. This campaign drives home the message that this is not the time for complacency. Our resolve must be stronger than ever. Only by sticking to the lockdown rules will we begin to see a return to normality. This is still some way off, but we can all play our part by following Kevin's example and standing firm. We can do this together."
Bid to help bookshops -Libraries across Cambridgeshire are supporting a unique website aimed at helping independent bookshops which have been hit by the pandemic.
The mail-order website 'BookshopUK' launched last year with the site working to donate profits to bookshops and organisations that support the service through book lists and affiliated websites.
Cambridgeshire libraries has become an affiliate of Bookshop and will help promote the site alongside the service's current reading offer.
Gary Porter, head of libraries for Cambridgeshire County Council, said: "We believe we are the first library service to become an affiliate of Bookshop and by supporting the site, we can offer our customers an even greater choice of titles.
"We already run a monthly digital book club with free access to eAudiobook and eBook versions of selected titles and will also promote Bookshop to anyone wanting to buy the books through the same website.
"By working with Bookshop, we're supporting our own service as well as local bookstores, which like many businesses have been adversely affected by the pandemic.
"We have also curated book lists that link with Bookshop and support the national reading strategies we are involved in, from Covid-19 and mental health material for young people, to mood boosting books and health condition advice for adults.
"Often our customers sample a book from a library and then want to buy a copy for themselves or as a gift, which our link with Bookshop will help provide. We feel this is really positive arrangement which will greatly benefit our customers and local shops."
For more information about Bookshop visit here and to visit Cambridgeshire Libraries BookshopUK site visit here
For details on Cambridgeshire Libraries digital book club visit here.
All libraries in Cambridgeshire remain open, with safety measures in place. Customers can continue to use the Reservation service to order a specific title, or the Select and Collect service to request a selection of books. Computers can be booked by appointment, with access limited to those using public services only.
For more information about library services and opening hours visit here  
Creative writing contest launched – Creative youngsters in Peterborough can let their imaginations run wild by taking part in a new writing competition.
Peterborough Reads has teamed up with the National Literacy Trust to launch their latest creative writing contest, aimed at encouraging children to continue reading and writing during lockdown.
Children aged between 7 and 11 can enter the competition, which is being supported by author Danny Wallace, with their task to create a piece of writing based on a place that is special to them.
Sally Atkinson, National Literacy Trust Hub Manager for Peterborough, said: "This can be as simple as a description of a place you see on your journey to school, your favourite local park, football stadium, even your own street. You could get really creative and imagine something extraordinary taking place in your chosen location. Maybe the local shopping centre has been taken over by aliens, or Peterborough Cathedral has started levitating high above the city. It's up to you.
"You can choose any format you like – a story, a poem, news article or diary entry. You can include some illustrations too.
"Everyone who enters the competition will receive a certificate and will have a chance to get their work published in an anthology and displayed in a local exhibition. There will also be book prizes for the winning entries."
Winning entries will be chosen based on originality, imagination, relation to the theme and overall enjoyment. Pieces of writing can be funny, heart-warming, adventurous or exciting, fiction or non-fiction, everything is welcome.
The closing date for submission is Friday 12th March 2021. Winners will be announced at the beginning of April.
For more information on the competition and how to enter click here 
You can keep up-to-date with any changes to our services on our websites:
Peterborough – https://www.peterborough.gov.uk/healthcare/public-health/coronavirus/disruption-to-council-services
Cambridgeshire – https://www.cambridgeshire.gov.uk/residents/coronavirus/disruption-to-council-services
Our advice and latest information on Coronavirus can be found on both websites – www.peterborough.gov.uk/coronavirus and www.cambridgeshire.gov.uk/coronavirus 
---
Coronavirus: what you need to do
Following the Prime Minister's announcement on Monday 5 January, national lockdown rules apply in England.
You must stay at home. This is the single most important action we can all take to protect the NHS and save lives. You must not leave your home unless necessary.
Stay two metres apart from anyone not in your household or bubble.
For more information about the national lockdown, visit https://www.gov.uk/guidance/national-lockdown-stay-at-home
There are three simple actions we must all do to keep on protecting each other:
Wash hands – keep washing your hands regularly
Cover face – wear a face covering in enclosed spaces
Make space – stay at least two metres apart – or 1 metre with a face covering or other precautions.
Leave a Reply