Pboro City Council COVID-19 update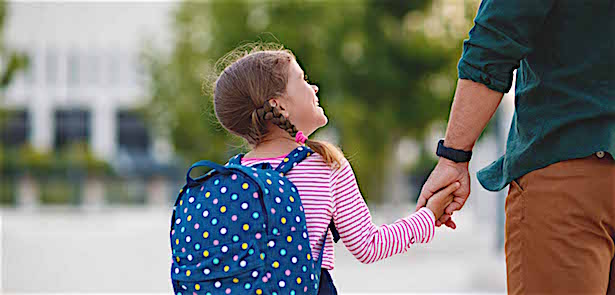 Cambridgeshire County Council and Peterborough City Council communications team will be providing a daily media update with a round-up of any changes to council services arising from the Coronavirus. Please note – all information is correct at the time of publishing.
UPDATE: Monday, 11 May 2020
Prime Minister Boris Johnson's announcement – Following the announcement yesterday (Sunday) from the Prime Minister, Cambridgeshire County Council and Peterborough City Council's leaders have recorded a video message saying while we wait for guidance there is no dramatic change.
Cllr Steve Count, leader of Cambridgeshire County Council can be viewed here
Cllr John Holdich, leader of Peterborough City Council can be viewed here.
---
We need foster carers to transform lives in Cambridgeshire and Peterborough – Cambridgeshire County Council and Peterborough City Council are supporting this year's Foster Care Fortnight campaign to help raise awareness about how the dedication and commitment of foster carer's changes lives.
Foster Care Fortnight runs from the 11th -24th May and is the UK's largest foster care awareness raising campaign, it aims to show the positive impact foster care has on children's and young people's lives.
Foster carers accomplish incredible things every day, even in the face of a global crisis that has affected every one of us and impacted all aspects of our society. Despite the practical and emotional challenges that the coronavirus is bringing, foster carers continue to provide day-to-day support, love and stability to children and young people who can't live with their birth families. They support children and young people's education, health, and social wellbeing, and also help to maintain the children's relationship with the people who are important to them but who they cannot currently see in person.
Both Cambridgeshire County Council and Peterborough City Council are keen to hear from people who can care for sibling groups of brothers and sisters, children with additional needs and teenagers.
Councillor Simon Bywater, Cambridgeshire County Council Chairman of the Children and Young People's Committee, said: "We are always looking for local people who are interested in becoming foster carers and urge you to apply if you are over 21, have a spare bedroom and the dedication to help children and young people thrive."
Councillor Lynne Ayres, Peterborough City Council cabinet member for children's services, said, "We have made arrangements to progress your enquiries through phone or video calls. If you decide to go further then we will discuss the next stages with you.We hope being part of Foster Care Fortnight again this year will give our work an extra boost and help us reach even more potential carers."
Kevin Williams, chief executive of The Fostering Network, said: "Foster care transforms the lives of children and young people as well as those of the foster carers and their families. This has never been more important. Foster carers help children and young people flourish and fulfil their potential, as well as provide a vital service to our society. Because this happens mainly in the privacy of their own homes – especially at the moment – their contributions too often go unnoticed.
"Foster Care Fortnight is a fantastic opportunity to celebrate the work of foster carers and their families as well as recognising how transformational foster care can be for the children and young people who need it."
Every year more foster carers are needed across Cambridgeshire and Peterborough to make sure fostered children can live with the right foster carer for them. Despite the coronavirus, this year is no different, so anyone who thinks they might have the skills and experience to become a foster carer is urged to contact the fostering services.
People should not rule themselves out or let 'myths' stop them from making an enquiry.
– Depending which type of fostering you choose, working is not a barrier so please do contact us to find out more.
– You are never too old to foster – we welcome the experience!
– If you have your own children or no children we want to hear from you.
– We don't expect foster carers to be perfect, we want people who can offer safe, secure and loving homes.
– You can be in a same sex relationship, married, single or living with a partner.
Carers receive payments and allowances to help cover their time and expenses, as well as advice and guidance so they are supported every step of the way.
Cambridgeshire County Council and Peterborough City Council encourage you to find out more about fostering, visit or email or call 0800 052 0078 For Peterborough, visit or email or call 0800 328 8433.
Please contact the newsdesk if you would like to speak to a foster carer for an interview.
---
Wellbeing plan launched as part of 'Now We're Talking' mental health campaign – A helpful wellbeing plan has been put together as part of the 'Now We're Talking' mental health campaign.
Organisations across Cambridgeshire have come together to launch the campaign to get people talking and beat loneliness while self-isolating during the coronavirus outbreak.
Led by the local authority, NHS and third sector, the campaign helps people find where they can get increased mental health support.
The idea of the wellbeing plan is to help people get creative and think about things they can do that are good for their mental wellbeing.
A video to accompany the plan is available to view here
For more information visit Peterborough website here and Cambridgeshire website here.
---
Youth services supporting The Kite Trust to help more young people – Youth services across Peterborough and Cambridgeshire are helping third sector youth groups and charities to adapt their services to meet demand during these unprecedented times.
One of those charities being supported is The Kite Trust. Youth services supported The Kite Trust to obtain a grant for £5,000 from the Office of the Police and Crime Commission for Cambridgeshire to help upgrade its IT setup and continue to provide effective remote support services.
The Kite Trust promotes the health, well-being, and inclusion of LGBTQ+ young people across Cambridgeshire; raising awareness, supporting, and educating communities.
During lockdown the charity has been struggling to meet the demand for its services so far, as young people's needs have changed and developed and because staff do not have the equipment they needed to work most effectively from home.
The charity has seen a 45% increase in the number of young people getting in touch with its services, up to 170 young people since the lockdown began. It's also nearly tripled the amount of time youth workers are spending supporting young people (184% increase) as their needs have changed and increased.
Thanks to the grant from the OPCC the charity can now buy laptops and other equipment for staff to support young people from home, including running online group sessions and providing one to one support.
Pip Gardner, chief executive of the charity, said: "All of the services we provide depend on our staff's access to laptops, mobile phones and reliable internet connections to facilitate them so we are incredibly grateful for the grant that we have received from the Office of the Police and Crime Commissioner for Cambridgeshire. It means we will be able to work more efficiently and provide support to more young people at this time and into the future too!"
Acting Police and Crime Commissioner, Ray Bisby said: "Charities across the country have had to adapt the way they offer services during the lockdown, providing online and telephone-based support rather than on a face-to-face basis in order to keep people safe. I am pleased my fund has been able to help support workers reach even more young people who may be facing challenges as a result of their gender."
---
New service launched to provide extra help for shielding residents – Library staff are being trained up to work with volunteers to support people who are shielding at home as part of a new service launched this week.
In the past six weeks the Countywide Hub has focused on meeting the basic needs of people who are shielding, providing essential supplies for those that have no other support available.
The Countywide Hub has now developed a new service working with the Red Cross and the council's place-based coordinators, using staff redeployed from the libraries service and elsewhere, to enable it to support people's wider health and wellbeing.
The first training sessions for redeployed staff took place this week, with initial requests expected to be fulfilled in the next few days.
This is likely to include support with things like shopping, running errands, gardening and skills development services.
Adrian Chapman, service director for communities and partnerships, Peterborough City Council and Cambridgeshire County Council, said: "This is another great example of how we are making best use of staff whose usual roles have changed during lockdown, to ensure that the people in our communities who need help and support the most are being looked after.
"We know that for many people all that they require is food and perhaps a phone call, but many of the people we speak to need support in other ways, to reduce their anxieties and support their wellbeing. They may be concerned about the state of their garden or need an item posting – if they have nobody else to ask to do this, we want to be able to help."
The hub is also developing a set of leisure, pleasure and learning opportunities for shielded people to take part in. This will include aligning the food deliveries from the hub to a healthy eating class, either online or via recipe cards for those that don't have digital access. Further details will be announced soon.
---
You can keep up-to-date with any changes to our services on our websites:
Our advice and latest information on Coronavirus can be found on both websites – www.peterborough.gov.uk/coronavirus and www.cambridgeshire.gov.uk/coronavirus
---
Coronavirus: what you need to do
Stay at home
Only go outside for food, health reasons or work (where this absolutely cannot be done from home)
Stay 2 metres (6ft) away from other people
Wash your hands as soon as you get home
Anyone can spread the virus!
Full guidance on staying at home and away from others can be found here.
Leave a Reply