Pboro City Council COVID-19 update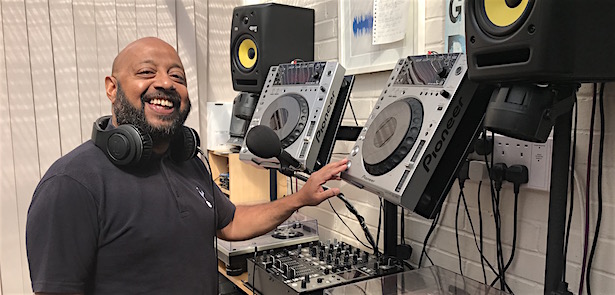 Cambridgeshire County Council and Peterborough City Council communications team will be providing a daily media update with a round-up of any changes to council services arising from the Coronavirus. Please note – all information is correct at the time of publishing.
UPDATE: Friday, 24 April 2020
Leader's Vlogs – Councillor Steve Count, leader of Cambridgeshire County Council and Councillor John Holdich, leader of Peterborough City Council have recorded separate vlogs for residents across Cambridgeshire and Peterborough.
Cllr Steve Count talks about the King's Dyke project being back on track and thanks the Government for its funding to help councils to deal with the Covid-19 outbreak. Click here to watch.
Cllr John Holdich gives an update on how the Countywide Hub is performing in Peterborough and the distribution of grants to businesses. Click here to watch.
---
Ramadan Mubarak – Councillors at Cambridgeshire County Council and Peterborough City Council want to thank all Muslim residents and staff who would normally be praying, fasting and eating together – for staying home and helping to keep both Cambridgeshire and Peterborough safe.
Here's a video message from councillors at Peterborough City Council displaying their thanks.
---
Countywide Hub supporting thousands of people every week – In the past month the Countywide Hub has responded to more than 2,000 requests for help from people who are in the most vulnerable 'shielded' category across Cambridgeshire and Peterborough – who have been asked to self-isolate for 12 weeks.
As of yesterday (Thursday) the hub had responded to 1,261 direct requests for help and support and a further 781 requests for assistance from those on the shielded list – that's a total of 2,041 requests for help which have been met.
We are so far aware of just over 13,000 people who are on the shielded list – out of a potential 30,000 who we believe may fall into this category. Of these people, just short of 4,000 have got in touch to say that they have no reliable support network of family or friends to help them.
To keep in contact with this ever-growing group of people, 150 redeployed staff and volunteers are now set up to make weekly telephone contact with shielded people, to check they have what they need, and identify their support needs – which could be food, medicine or a chat to reduce their feelings of isolation.
If you know someone who needs help and support in the shielded category who we have not made contact with yet, please visit the websites below or call 0345 045 5219.
· Cambridgeshire County Council website
· Peterborough City Council website
---
Food parcels delivered to people like June – June (not her real name) from Huntingdonshire has a terminal illness and is shielding herself from the Covid-19 virus at home.
She got in contact with our Countywide Hub as her illness means she can only eat vegetarian food that can be easily liquidised and for this reason, wasn't able to use some of the items in the Government's food parcels such as meat pies and corned beef.
We arranged for the British Red Cross to do a special shopping trip for her and delivered a package of food to her doorstep. She called us back the next morning to say how grateful she was.
We have now delivered 254 food packages to homes where they have no other way of accessing food supplies.
As more and more shielded people successfully register, they are given access to supermarket home delivery slots or are registering to receive food parcels arranged through a national scheme.
However, for many, neither option is suitable and so we are also using our volunteers to collect groceries ordered via click and collect and delivering food supplies from our warehouse to residents in emergency situations.
---
Councillor embarks on music marathon for SHINE (see pic) – A Peterborough city councillor will be embarking on a 26-hour music marathon to raise money for the charity SHINE this weekend.
Councillor Asif Shaheed will be taking on the 2.6 challenge, a campaign launched to support struggling UK charities.
His DJ session will be live streamed on Facebook to raise money for SHINE (Spina bifida, Hydrocephalus, Information, Networking, Equality) which provides specialist support for people living with spina bifida and/or hydrocephalus as well as to families, carers and professional care staff.
Councillor Shaheed's music marathon begins at 9.05am on Sunday and over the course of the 26 hours people will be able to pay to request a song – but what they pay must have the number 2 and 6 included – so it could be £2.60 or £260!
As a lover of music and radio, he hopes the marathon will not just raise money and awareness for the charity but will provide fun and enjoyment for all those tuning in.
Councillor Shaheed said: "As one of SHINE's fundraisers, I wanted to do something to help the charity during these difficult times. We've had to put all fundraising on hold and prepare for when this is all over. It was a no brainer for me to get involved in something which will help raise money for SHINE at a time when the charity needs it more than ever.
"The reason I chose this challenge is that I've met many of my circle of friends at various events because of our mutual love of music. What better way to get people involved, than by asking them a few quid to hear a tune they love.
"Also, I'm set up at home so don't need to step out of my house, therefore observing social distancing! It's going to be a challenge going for 26 hours but I'm excited at the prospect and just love music! So far, I've had about 80 requests in the last 24 hours. Still plenty of time to go for people to get theirs in by visiting my JustGiving page."
The Covid-19 crisis has seen charities having to reduce and stop services during a time when vulnerable people need them the most as well as the cancellation of thousands of fundraising events, potentially costing UK charities billions. With the help of those like Councillor Shaheed, many charities will still be able to utilise the benefits of fundraising, allowing them to continue supporting those in need during this crisis.
If you would like to help Councillor Shaheed raise funds for SHINE, you can donate at his Just Giving page.
---
Easter and rainbow boxes delivered to Fenland families – Boxes containing food and Easter eggs have been delivered to families across Fenland thanks to the Cambridgeshire Community Reuse & Recycling Network (CCORN), Maria Walker from Clarion futures and Cambridgeshire County Council with enabling support from Fenland District Council's network of volunteers.
During the Easter holidays 200 boxes containing Easter eggs and art and craft activities were delivered to families in boxes donated by Smurfit Kappa. Boxes were delivered to the Oasis Centre in Wisbech where a wonderful group of community champions distributed them, as did the Rosmini Centre and the food banks in Wimblington and March.
The team is planning to deliver more boxes over the next two months, known as rainbow boxes, which will include an indoor or small garden activity pack for children and educational activities.
The partnership, led by Nikki (CCORN) and Chris at the Oasis Centre in Wisbech, has been successful in obtaining a grant to support the development of the project.
---
New resources and activities help keep our children active and learning – Being outdoors is great for our physical and mental health and it's now even more important that we look after ourselves and our wellbeing.
At the moment many children are being home schooled by their parents or guardians, whilst schools' are closed to all but keyworkers' and vulnerable children.
To help bring physical education out of the gym hall and into the home, the education team at Cambridgeshire County Council has added some PE and outdoor learning activities and games to their popular Home Learning Hub, to help children and parents remain active while also learning at the same time.
With the beautiful sunny weather set to continue it's the perfect time to get outside and get active – whilst maintaining social distancing, of course.
Some of the activities don't require a garden – the Sound Safari and Cloud Gazing could be done whilst sitting near an open window – and some can be done using the things children might find on their daily walk.
Ian Roberts, specialist adviser for PE & School Sport at Cambridgeshire County Council, said: "Our Home Learning Hub has been launched to help support parents in keeping their children active and learning whilst we're in the midst of this outbreak. There's a wide range of ideas for children to try which link in with the curriculum.'
"Being outdoors and keeping active has been shown to benefit our physical and mental health. This is a strange and worrying period for all of us so it's good to try out some of the Hub's outdoor learning activities whilst maintaining social distancing measures."
You can see the resources and get some ideas here.
We'd love to see your photos of outdoor learning. Tweet them to @CambsCC and @PeterboroughCC using the hashtag #homelearninghub
---
You can keep up-to-date with any changes to our services on our websites:
Our advice and latest information on Coronavirus can be found on both websites – www.peterborough.gov.uk/coronavirus and www.cambridgeshire.gov.uk/coronavirus
---
Coronavirus: what you need to do
Stay at home
Only go outside for food, health reasons or work (where this absolutely cannot be done from home)
Stay 2 metres (6ft) away from other people
Wash your hands as soon as you get home
Anyone can spread the virus!
Full guidance on staying at home and away from others can be found here.
Leave a Reply