Pboro City Council COVID-19 update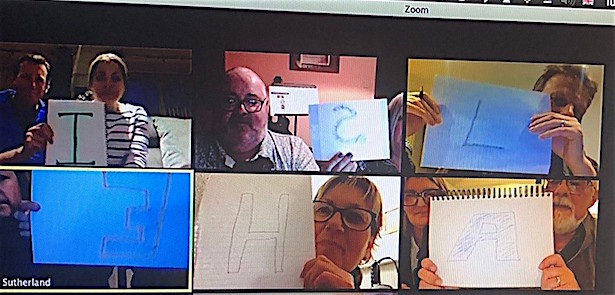 Cambridgeshire County Council and Peterborough City Council communications team will be providing a daily media update with a round-up of any changes to council services arising from the Coronavirus. Please note – all information is correct at the time of publishing.
UPDATE: Friday, 1 May 2020
Young people who are isolated, but not alone – Social workers in Cambridgeshire and Peterborough have launched a virtual alternative to the face-to-face meetings and activities they offer to young people.
In response to government guidance on social distancing, the participation teams launched their joint Covid-19 Participation Offer which is available to children in care, care leavers and other young people in similar situations.
The teams recognised that maintaining contact with young people in care was of particular importance at this time as many young people are worried by the Covid-19 outbreak and are at risk of feeling more lonely, anxious and bored due to isolation and social distancing.
The virtual Participation Offer was therefore devised, beginning with a 'Keeping in Touch' e-newsletter aimed at younger children (under 12 years) in care and soon expanded to cater for teens (13-17 year olds) and for care leavers (18–25 year olds).
These fortnightly e-newsletters are packed with helpful information, links, activities and competitions. They also provide participation-focussed activities to seek young people's views in order to maintain an effective dialogue between young people with experience in care and the team.
The Participation Offer has since expanded to include a 'virtual drop-in' service, giving young people the opportunity to contact a trusted adult for support and advice as well as tips for finding online resources and activities.
The drop-in service is open to all young people who have a social worker, including those on child protection or children in need plans and is open weekdays between 10am and 4pm. One-to-one calls are still available on request.
The Children in Care Councils (CICC) has also moved to virtual platforms and the participation officers are pro-actively reaching out to children and young people through telephone calls, emails and other digital platforms such as Microsoft Teams.
Alison Bennett, assistant director for safeguarding and quality assurance, at both councils, said: "The team is working creatively to look out for our young people at this time when everyone is having to adapt to the lockdown, whilst still offering young people a voice to us, their corporate parents. The team are doing fantastic work casting out a virtual support network, and are getting an encouraging and positive response from our young people."
Councillor Simon Bywater, Chairman of the Children and Young Peoples Committee at Cambridgeshire County Council, said: "Supporting our most vulnerable young people is always our highest priority, and the lockdown provided the team with a particular challenge for the service so it's great to hear about the virtual support the team are providing. Many of our young people do not have much in the way of their own social support networks to begin with, so imposed isolation really can impact upon them."
Councillor Lynne Ayres, Cabinet Member for Children's Services, Education, Skills and the University at Peterborough City Council, said: "It's greatly encouraging to see our participation teams adapting to these extreme circumstances, all the while keeping the needs of our vulnerable young people in care at the forefront."
---
Peterborough City Council Leader's Vlog – Councillor John Holdich, leader of Peterborough City Council has recorded a vlog for residents across Peterborough talking about VE day on 8 May 2020. Click here to watch.
---
Huntingdon teacher in the running for 'teaching Oscar' – A teacher at Brington C of E Primary School, Huntingdon, is in the running for an award at the prestigious Pearson National Teaching Awards.
Year 5/6 teacher, Sarah Kennedy has been shortlisted for the 'Teacher of the Year in a primary school' category at what is regarded as the 'teaching Oscars'.
Mrs Kennedy, who teaches Year 5 and 6 pupils, has been recognised for her outstanding professional conduct and for providing an inspiring and innovative curriculum for all her pupils. She has also been nominated due to the contribution she has made as SENCO lead, not just to pupils and families but also the wider community – vital support she continues to offer despite most children currently remaining safe at home.
Our teachers across the county are doing incredible work to keep children educated, safe and entertained. Whether that's going into schools to teach keyworkers' and vulnerable children or setting content online, they are working so hard and showing true commitment.
Mark Farrell, Headteacher at Brington C of E Primary School, said: "At the school we're so proud that Sarah Kennedy has been shortlisted for this prestigious award. She always goes the extra mile to make sure all her students can learn and have fun regardless of their abilities – whether at school or, at the present time, at home – where Sarah has helped provide materials to ensure our vulnerable child can continue learning and developing despite not being in a classroom setting.. She really deserves huge praise. We'd love her to win a teaching Oscar – we'll keep our fingers crossed!'
'It's so nice to be able to share and celebrate this good news and I'd like to thank all the staff at Brington for their continued hard work and dedication."
The winning teachers will be announced later this year in a televised ceremony on the BBC, broadcast as 'Britain's Classroom Heroes'.
Isleham quiz keeps village brains active (see pic) – The Cambridgeshire Village of Isleham's extremely active volunteer group is not just focused on supporting most vulnerable in the community, with daily prescription runs, shopping, gardening and making regular phone calls to people living on their own – they are working to keep the whole community's brains active too.
Each Tuesday evening they run a quiz night – hosted by local County Councillor Mark Goldsack. The quiz is open to all in Isleham and aimed at family fun – and it has already helped to bring together neighbours and help people make new friends – virtually.
Cllr Goldsack says "The quiz is growing and bringing together folk who have a common bond of the community. Our volunteers have a laugh and a little friendly competition via Zoom but mainly this helps break the monotony of lockdown by talking to different people online"
The quiz starts at 7.30pm each Tuesday and consists of 100 questions including everything from general knowledge to a celebrity faces round. The community quiz is set to continue throughout the lockdown period – and is hoping for more village participants as the weeks unfold. People living in Isleham can find the joining details on the village Facebook group.
Pictured: Quiz participants spelt 'Isleham' on the screen to show support for their community.
---
You can keep up-to-date with any changes to our services on our websites:
Our advice and latest information on Coronavirus can be found on both websites – www.peterborough.gov.uk/coronavirus and www.cambridgeshire.gov.uk/coronavirus
---
Coronavirus: what you need to do
Stay at home
Only go outside for food, health reasons or work (where this absolutely cannot be done from home)
Stay 2 metres (6ft) away from other people
Wash your hands as soon as you get home
Anyone can spread the virus!
Full guidance on staying at home and away from others can be found here.
Leave a Reply