Pboro City Council COVID-19 update 15 May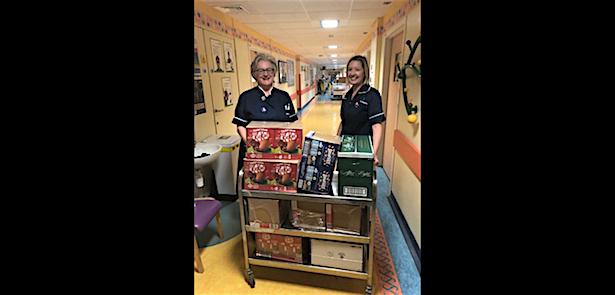 Cambridgeshire County Council and Peterborough City Council communications team will be providing a daily media update with a round-up of any changes to council services arising from the Coronavirus. Please note – all information is correct at the time of publishing.
UPDATE: Friday, 15 May 2020
Council's Covid-19 Coordination Hub initiative is already providing '11 out of 10' support for our most vulnerable – Responding quickly to the Coronavirus outbreak, Cambridgeshire County and Peterborough City Council's worked day and night with their District and City Council counterparts and other local support organisations, to create a network of linked support hubs across the region – ensuring help was there for anyone who needed it.
Managed and operated by redeployed council staff and volunteers, the 'Countywide Coordination Hubs' have already offered help to thousands of our shielded and most vulnerable members of society, supporting access to food, deliveries and medication, signposting to professional services, and offering a point of contact should any needs arise – all with an aim to help people protect themselves from the risks associated with Coronavirus.
Feedback from those receiving support has been overwhelmingly positive, with many saying they didn't think help was out there and having the reassurance of someone on the end of a phone is giving them the confidence and positivity they need to persevere through the lockdown period.
Cambridgeshire couple Mr and Mrs Peck, who are in their 70's and receiving support from the Hub, said it is making an untold difference to their lives.
Mr Peck, himself a diabetic and fulltime carer for his wife, was finding it increasingly difficult to make daily trips to the pharmacy or the supermarket, and was worried about having to rely upon neighbours and in turn putting them at risk.
The Hub stepped in and are supporting the couple with online delivery slots and medicine pick-ups, while also delivering food parcels in the interim.
Mr Peck said: "That initial phone call made so much of a difference for my wife and I. We instantly felt like someone cared about us, and it filled us with confidence that we would be supported.
"The chap who I spoke to, Phil, listened to me and treated me like a human being. He told me exactly how the Hub were going to help, and everything he said has happened since. Knowing there are people thinking about us, it really is fantastic. The food parcels are keeping me busy in the kitchen, and not having to make the long trip out for food and tablets means I can do short walks with our dog Pepper. I think she was getting even more fed up indoors than we were!
"If I had to give the Council marks out of 10 I'd give them 11. We are so fortunate with their generosity. I cannot say thank you enough."
Despite the sheer scale of the operation and speed at which it has come together, staff and volunteers working in the Hubs have said they are humbled by the experience, and have been only too willing to help where they can.
Phil Carter, who usually spends his day training social care staff, has been working in the Hub for a number of weeks, and says he feels proud to be able to help those who are most in need at this time.
Phil, who had the phone call with Mr Peck and has supported him and many others, recorded a short video to express how it felt to be involved in the work, saying he hoped to able to continue doing it for many months to come – https://www.youtube.com/watch?v=EvPLxnATAIg
Adrian Chapman, Service Director for Communities and Partnerships at Cambridgeshire County Council and Peterborough City Council, and Coordination Hub lead, said: "I really want to thank everyone who has been involved in creating the service from the ground up in a very short space of time. From staff and volunteers, professional services and our district and city partners, everyone involved has shown ingenuity and enthusiasm, and it really is a collaboration of minds and resources. We all have a shared goal, to ensure and uphold the safety and wellbeing of our most vulnerable. We are providing practical support and help to thousands, and are working hard to ensure we reach everyone who needs us most. I believe we will continue to do so for some time yet."
---
Youngsters are invited to enter a creative competition based on a series of swashbuckling stories, with the chance to win a bundle of books – Peterborough Reads has launched a second writing contest, aimed at children learning from home due to the Covid-19 outbreak.
The competition is inspired by James Patterson's award-winning 'Treasure Hunters' books, which are centred around the adventures of the Kidd family. Four siblings – Bick, Beck, Storm, and Tommy need to find their missing parents by hunting for treasure. Their father is a legendary treasure hunter and their mother has been kidnapped by pirates.
To enter the competition, you need to produce a treasure map and short story alongside it, imagining that Mr and Mrs Kidd have been hidden in Peterborough.
The map should include landmarks, which can be imaginary, as well as an 'X' to mark the spot. Meanwhile, the story should explore the challenges the Kidd siblings must overcome and end with them finding their parents, mentioning the places on the map in your story.
The deadline to enter is Wednesday 20 May. Entries should be sent to , including name, age, and the school attended in the email.
Councillor Lynne Ayres, cabinet member for children's services, education, skills and university for Peterborough City Council, said: "Reading and creative writing are some of the most important skills a child can learn. Challenging children to explore creative ideas and problem solving, through both reading writing, allows children to develop the focus and discipline needed for other subjects and later life.
"We have seen previous reading events and activities have made a positive difference on children's literacy levels and progress, so I would encourage everyone to get involved with the latest Peterborough Reads competition"
Youngsters can sign up to a 30-day trial of Audible and listen to 'Treasure Hunters' for free here. For inspiration, an animated mini-series of 'Treasure Hunters' can be viewed on YouTube and story starters to help with writing can be found here. For more information about Peterborough Reads visit the website here
---
Chocolate eggs spread joy at children's ward – Easter may now be a distant memory, but a chocolate company has brought smiles to the faces of people across the county by donating 5,000 Easter eggs.
Nestle International got in touch to say that it had a large number of chocolate eggs that it wanted to donate to good causes. Nestle agreed to provide 5,000 eggs, which have been given to front line staff working across Cambridgeshire and Peterborough.
This week some of the eggs were donated to the children's ward at Addenbrooke's Hospital, particularly those with terminal illnesses or undergoing cancer treatment.
Some of these children have limited access to their relatives because of the infection risks posed.
The large chocolate eggs were delivered to the hospital office of Dr Suzanna Watson, paediatric neuropsychologist (also a member of the Red Cross psycho-social team) who spread the word to the senior nurses. Distribution to the children's ward began and apparently the supply didn't last the hour!
Note to editors: From Monday (18 May), we will be moving from a daily media brief to issuing two joint CCC and PCC media briefings a week on a Tuesday and Thursday. These will focus exclusively on how Cambridgeshire County Council and Peterborough City Council are dealing with the pandemic.
The rest of the week will revert back to business as usual with separate press releases as and when.
We'd like to thank you all for your help in getting vital COVID-19 messages out to members of the public during the past few weeks.
---
You can keep up-to-date with any changes to our services on our websites:
Our advice and latest information on Coronavirus can be found on both websites – www.peterborough.gov.uk/coronavirus and www.cambridgeshire.gov.uk/coronavirus
---
Coronavirus: what you need to do
Stay alert
Control the virus
Save lives
Socially distance – stay 2 metres (6ft) away from other people
Wash your hands
Anyone can spread the virus!
Full guidance on staying alert and safe can be found here.
Leave a Reply