Pboro City Council COVID-19 update 14 May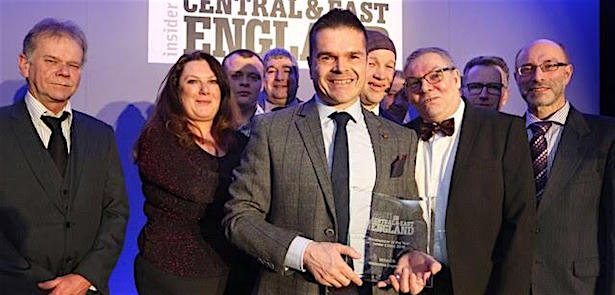 Cambridgeshire County Council and Peterborough City Council communications team will be providing a daily media update with a round-up of any changes to council services arising from the Coronavirus. Please note – all information is correct at the time of publishing.
UPDATE: Thursday, 14 May 2020
Home Learning Hub offers comprehensive emotional and physical support for children and parents – Resources and links to help support the mental health and wellbeing of children and parents during Covid-19 has been rolled out by Cambridgeshire County Council.
Education and Public Health leads at the council have joined forces to provide a range of trusted and wide-ranging resources and links, giving children and parents somewhere to turn if they need help.
The resources offer easy access to a range of free, confidential support services which are on hand to help anyone dealing with emotional or physical issues, abuse, substance misuse, or mental health problems.
Some of the services offer support over the phone, giving you a chance to have a chat with a professional, while others are available online, via text, or even through a dedicated app.
Children and parents can find the resources through the county council's popular Home Learning Hub, which offers activities, challenges and lessons plans from across the curriculum – helping those currently learning at home.
Holly Hodge, Health Improvement Specialist, Public Health, said: "Covid-19 is having a profound impact on our lives and few of us will have ever experienced such a dramatic and enforced change to our daily routines. While it is great to see how schools, parents and school-aged children are adapting and keeping their spirits up, there is no doubt many of us are finding things a bit tough without our usual routine or social circles.
"I want people to know our services are still here. Whether online, on the phone or over text, professionals are there and ready to help. So, don't let things build up, find the service, or services, that you feel could help and just get it in touch."
You can learn more about resources for children here, and for parents here.
The resources will also be available to children and parents at Peterborough schools.
---
Westcombe Engineering leads the way in return to work after Covid-19 (see pic) – A Peterborough social enterprise is leading the way in the gradual return to work during Covid-19.
Westcombe Engineering, a social enterprise which is owned by Peterborough City Council, provides permanent employment and work experience for local disabled people.
Like many businesses, Westcombe shut up shop when the Prime Minister imposed the strict lockdown. It has now re-opened after a comprehensive Covid-19 risk assessment – assessed by the council's Health and Safety team to enable the organisation to bring back employees in a safe working environment – with 86 per cent of its workforce now in operation.
The management introduced sweeping changes to working practises to ensure staff were protected including staggered lunch and tea breaks, hygiene stations, regular team communications, additional changing rooms and toilets, spacing out lockers, stopping people clocking in and out and only allowing essential visitors on site.
Andrew Lesiw, managing director at Westcombe Engineering, said: "As soon as we closed, we started preparing a Covid-19 risk assessment that was signed off by the city council to help employees return to work safely.
"Our building has made this easier than some and we are a very close-knit team, used to working with each other which has helped as well. We're now gearing up for our busiest period since the business started operating, securing new orders for existing customers."
Only this week, Westcombe Engineering had another new machining centre delivered to support a significant order, which involves supplying high precision machined parts which fit into a battery module, to allow the electric conversion of buses in America.
Councillor Marco Cereste, cabinet member for Peterborough City Council, said: "The team at Westcombe have been very forward thinking and has identified good solutions to help its business continue to thrive in a Covid-19 world. They really are leading the way and proving the workplace can return to a new 'normal' in the coming weeks and months."
The picture above shows Westcombe Engineering winning the 'Manufacturer of the Year (under £25million)' award at the Made in Central and East Awards 2018.
---
Isleham Cricket Club assists the community – Although we have seen the suspension of team sports due to Covid-19, Isleham Cricket Club have still been working as a team to support their local community.
Last week, Isleham Cricket Club took over a phone box to provide food to those currently in need in the community. Shelves were fitted, by members of the club to hold the items donated by residents; with the lower shelves designated to gifts for children, such as books and quizzes.
Inside the phone box residents are also leaving non-perishable goods free for anyone in need to collect, with a volunteer a day visiting to maintain its stock. The phone box has allowed people to help others as well as receive anything they may need, whilst observing social distancing and keeping each other safe. Any extra items are donated to the local foodbank.
Since opening last week, the phone box has been largely popular, illustrating a great example of how communities can continue to work as a team during this time to support the wider community in safe and creative ways.
---
Guidelines around council owned parks and open spaces in Peterborough – Following the latest government advice, Peterborough City Council has issued more information about use of council owned parks and open spaces in the city.
Play areas, skate parks and outdoor gyms remain closed to help prevent the spread of Covid-19. People can still access open spaces, such as council owned parks, for their daily exercise. These spaces can now be used for sitting, picnicking or sunbathing with members of the same household or one person from another household, while maintaining social distancing by staying two metres (6ft) apart.
Tennis courts in Central Park and Itter Park will now be open to enjoy. You can play singles against one person from another household, providing you always keep at least two metres apart. But if you want to play doubles, everyone has to be from the same household.
Councillor Steve Allen, cabinet member for culture and recreation at Peterborough City Council, said: "In line with government guidance, residents must always maintain social distancing of two metres and not meet with more than one person outside their household.
I would also urge everyone to continue washing their hands and I'd like to thank everyone for following the rules at this time."
The Nene Trust has also confirmed this week that it will be re-opening its car parks. Parking charges will apply and people are asked to avoid peak times (11am-3pm). Residents are being asked to try and use other car parks other than Ferry Meadows, such as Thorpe Meadows or Orton Mere and to walk or cycle if they can. Once car parks are full, they will be closed. Public toilets will also re-open, as will a limited takeaway café offer from Friday (15 May). Until further notice BBQs will not be allowed in the park and all play areas will remain closed. The Visitor Centre and Nene Outdoors will also remain shut. Once in the park, it is essential visitors continue to adhere to social distancing guidelines. For more details, visit the Nene Park website.
---
Liz Robin vlog – Dr Liz Robin, Director of Public Health for Cambridgeshire County Council and Peterborough City Council, reminds us it's important we look after our mental health, and even though it's perfectly normal to experience low moods, stress, fear and anxiety during this pandemic, there is something we can do about it: two local charities, CPSL Mind and Lifecraft, have joined forces to provide Lifeline Helpline if you need advice, information or support during these challenging and difficult times.
Lifeline Helpline: 08080 808 2121 – Monday-Friday 9am-11pm and weekends 2pm-11pm.
Watch today's video blog. Dr Liz Robin is available for down the line interviews about the current COVID-19 situation or the contents of today's Vlog. Please contact the newsdesk to check availability.
---
You can keep up-to-date with any changes to our services on our websites:
Our advice and latest information on Coronavirus can be found on both websites – www.peterborough.gov.uk/coronavirus and www.cambridgeshire.gov.uk/coronavirus
---
Coronavirus: what you need to do
Stay alert
Control the virus
Save lives
Socially distance – stay 2 metres (6ft) away from other people
Wash your hands
Anyone can spread the virus!
Full guidance on staying alert and safe can be found here.
Leave a Reply