Pboro City Council COVID-19 update 13 May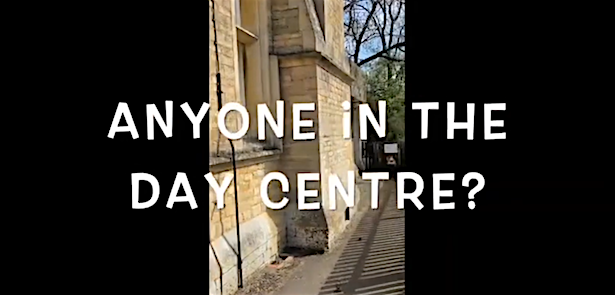 Cambridgeshire County Council and Peterborough City Council communications team will be providing a daily media update with a round-up of any changes to council services arising from the Coronavirus. Please note – all information is correct at the time of publishing.
UPDATE: Wednesday, 13 May 2020
Peterborough and Cambridgeshire lead the way in supporting small businesses – Peterborough and Cambridgeshire are out-performing the national average for paying out grants to small businesses affected by Coronavirus.
Peterborough City Council is leading the way, having now paid out grants to more than 93% of those eligible. While the wider Peterborough and Cambridgeshire area has paid out 84.4%. The national average is 77.6%.
Peterborough City Council continues to administer the small business grants, which provide a one-off grant of £10,000 to eligible businesses to help meet their ongoing business costs, and a £25,000 grant for retail, hospitality and leisure businesses.
In addition, it is implementing a business rates holiday for retail, hospitality and leisure businesses and nurseries for the 2020/21 tax year.
Councillor David Seaton, cabinet member for finance at Peterborough City Council, said: "I am pleased to say that so far we have paid out in the region of £27million to around 2,300 businesses – 93.26 per cent of the payments we need to make – making us level best in the country for getting these grants out to local businesses, and better than anywhere else in Cambridgeshire.
"We know how valuable these grants are to support businesses in the city to allow them to support their employees, so we have pulled out all the stops to be able to award them swiftly."
Further payments will continue to be made over the coming days. Businesses which qualify for the grants do not need to do anything, the council will pay the money directly into their accounts.
The city council has also awarded 100 per cent business rate relief for 1,255 retail/hospitality/leisure businesses, totalling £36,255,343.42. It also has 31 nurseries eligible for relief of £337,656.
---
Call for businesses to help shape Peterborough's economic recovery strategy – A call has been put out for Peterborough businesses to help identify gaps in current support provision and influence the shape of future support from local and national government bodies.
The city's economic development company, Opportunity Peterborough, Peterborough Positive working towards a Business Improvement District (BID), and Peterborough City Council are working together to understand the impact Covid-19 has had on the city.
They are developing their support for businesses to help jump-start the economy after lockdown and are asking for local businesses to give their feedback before Friday (15 May).
Businesses can share their feedback about how the Coronavirus pandemic has affected them by completing a short online survey
Respondents will be asked about the impact on operations, supply chains, service delivery, financial implications, and what areas they might need support in now, and in the short, and longer term.
Councillor David Seaton, cabinet member for finance at Peterborough City Council, said: "Peterborough has a robust economy, but Covid-19 has presented an unprecedented set of challenges. By sharing the issues and opportunities they are facing, businesses will give the city the best chance for recovery as we can put the right support in place at the earliest opportunity."
Tom Hennessy, chief executive of Opportunity Peterborough, said: "We are at a critical juncture – we're over the peak and we need to get the right support in place to support the economic recovery as lockdown is eased. To give the city the best chances for recovery we need businesses to share what support they need – whether it's adapting and optimising new working practices, meeting changing demand from consumers, right down to finance and cash flow.
"Opportunity Peterborough has been contacting members of our Bondholder Network to understand the impact on their businesses, but we also want to take account of the needs of businesses right across the city. Peterborough has a diverse economy and although there will be shared challenges among businesses, we also need to meet support needs to address nuances in, supply chains, knowledge sharing and sector specific challenges."
Mark Broadhead, Chair of Peterborough Positive added: "Many businesses in the city centre are already adapting to lockdown, but it's really important there is a safety net to support businesses facing the tough challenges ahead. We have begun discussions around what measures will be needed to protect visitors and staff as and when lockdown measures are lifted, but we also need to identify where government or Council intervention may be needed to make the transition as smooth as possible.
"Additional support around things like operations, marketing and finance are also needed and the more information businesses can provide on what information and advice they need, the better chance we have of reinvigorating the economy." The survey will be open until 15 May and can be accessed here: http://bit.ly/35CNqOz
Support for businesses in Cambridgeshire is handled by Cambridge City Council, East Cambridgeshire District Council, South Cambridgeshire District Council, Fenland District Council and Huntingdonshire District Council. Please contact them for their details.
---
Grafham Water Centre supporting the community – Instructors from Grafham Water Centre (GWC) have been adapting their skills and joining projects set up to support essential services.
The centre's outreach program has placed instructors in schools throughout the county providing outdoor education to those children attending school, delivering both education based and sporting activities, such as archery.
Elsewhere, instructors are using their experience working with vulnerable people at the GWC to provide much needed support for the homeless in Peterborough. From assisting with welfare checks to delivering food, the instructors are working hard as part of a Government project to ensure that some of the most vulnerable within the community are continuing to be cared for during this difficult time.
The success of both these projects highlights the importance of togetherness, particularly in this current climate, with the instructors demonstrating how the community can continue to work as a team whilst following the government guidance.
---
Outdoor Education Centre staff look forward to not being 'all by themselves' (see pic) – Usually at this time of year, Cambridgeshire Environmental Education Service in Stibbington, near Peterborough, would be buzzing with excited children taking their learning far beyond the classroom.
The environmental day centre, which also houses accommodation for residential trips, offers school children the chance to roll their sleeves up and get 'hands on' with the outdoor environment. It also helps pupils develop their understanding of ecology and energy, horticulture and sustainability – while indoors, lots of children (and some parents!) have had great joy taking part in a full Victorian re-enactment, including a traditional Victorian lunch and a historical tour through the local village.
Unfortunately with most children now at home, the centre is a lot quieter. Staff have certainly noticed, so much so they have created a video to say how much they are looking forward to the day they are no longer 'all by themselves'.
Cambridgeshire Environmental Education Service Centre Manager, Helen Johnson, said: "We hope all our school children are staying safe and continuing to be inquisitive about the environment around them. We miss them here at the centre. It is certainly a lot quieter without them, but it will make it even more special for me and our staff when we are able to open our doors and welcome everyone back."
Until we meet again… watch their video here
More information about the Cambridgeshire Environmental Education Service can be found on their website
---
You can keep up-to-date with any changes to our services on our websites:
Our advice and latest information on Coronavirus can be found on both websites – www.peterborough.gov.uk/coronavirus and www.cambridgeshire.gov.uk/coronavirus
---
Coronavirus: what you need to do
Stay alert
Control the virus
Save lives
Socially distance – stay 2 metres (6ft) away from other people
Wash your hands
Anyone can spread the virus!
Full guidance on staying alert and safe can be found here.
Leave a Reply