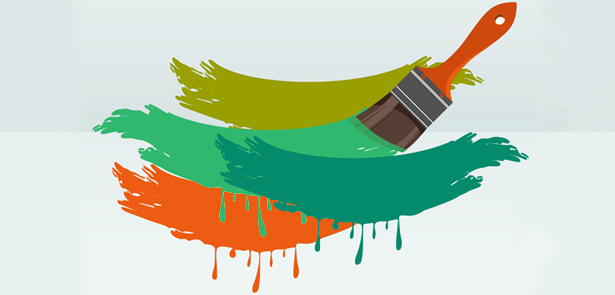 This year's PECT Green Festival, organised by the charity Peterborough Environment City Trust, will temporarily transform the city centre into a home for innovative art! This unique way of showcasing sustainability issues will help to challenge perceptions and encourage debate
Fancy a great day out for the whole family? Then don't miss this year's PECT Green Festival! The 2016 event is heating up, moving to a new summertime date of Saturday 13 August, with fringe events running through to 21 August. The charity Peterborough Environment City Trust (PECT) is thrilled that the Festival has been awarded Arts Council funding, which is being used to commission artists to create innovative artworks for the Festival. Whether it's sculpture, visual art or spoken word – all artworks will be used to promote sustainable living and encourage people to take positive actions for their local and global environment.
Green creativity
The 2016 Festival has been sponsored by Travelchoice, which will allow sustainable transport to be highlighted in exciting and thought-provoking ways. This year, Travelchoice has also commissioned one further artist for the Festival, extending the range of activities being put on display at the event. Back in spring, PECT sought proposals from emerging and established creative practitioners who were interested in developing an engaging piece of work that could capture the public's imagination. You will have the chance to see the resulting artworks at the Festival, so don't miss out! Bringing together attractions, community groups, charities and businesses, the Green Festival celebrates 'green' initiatives in Peterborough, with a wide variety of events and activities running, offering plenty of fun for the whole family.
Meet the artists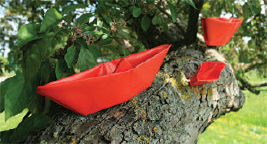 Jacquie Jones: High Water Mark
Commissioned by Travelchoice, Jacqui Jones will be creating a series of installations near the River Nene. She will place origami style boats above current water levels to highlight the impact of climate change and the potential future sea level rises that may affect the region. The artworks will form a trail alongside the river that you can follow on foot, bike or boat – raising awareness of the walking and cycle routes that are available in this beautiful part of the city!
Q. Describe your approach to art.
A: Having art in galleries is wonderful but I also strongly believe there is an argument for placing art in a situation where the general public can interact with it. For the Green Festival I'm creating an art trail of origami boats placed above current water levels, next to the River Nene. It will visually raise awareness of the polar ice cap melt and the rise in sea levels. I aim to produce work that informs, inspires and instigates creative discussions.
Douglas Thompson: Trees of Life

Fine artist and performer Douglas Thompson returns to his home town with giant paper collage artwork on display, story-telling performances and a tree of promises. You'll be able to see works of art inspired by local trees exhibited. Giant paper-cut collages of oaks and beech and willow will be brought to life by story-telling tree spirit performers and an invitation to participate.
Q. How is art having a positive impact on the city?
Art makes us look at life anew. It creates heightened awareness of the world around us and increases our empathy. Art can draw our attention to that which we otherwise might miss. Participatory art is a great way to inform and increase empathy and understanding.
Jay Gearing: It's Not Your Fault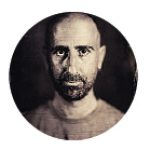 Jay is creating several pieces of art that challenge corporations and consumerism and its impact on the environment. The aim is to challenge the status quo!
Q. How is art having a positive impact on the city?
A: With the arrival of arts organisation Metal, Peterborough has seen a massive improvement in the arts. There were always artists here but they now have even more opportunities to work together, create together and build a more cohesive scene. People who aren't artists but who have a keen interest in the arts can now be involved in many more ways. Exposure to the arts is important in any culture; it gives a way for people to understand our world through a different lens. It questions and inspires, it can make you laugh or cry, and everyone should have this.
James Tovey and Keely Mills: Future Floodlands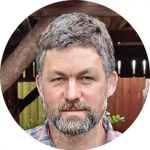 James Tovey's interests are art, land art, sculpture and boats. He runs a company specializing in traditional boatbuilding and repairs and was a prize-winner in Classic Boat's eco-fishing boat design competition 2010. Keely Mills is working with Eastern Angles on Future Floodlands. Live theatre and poetry, light projections, artwork and sculpture come together for an immersive event.
Q. How would you like to see Peterborough changing for the better in the future?
James: It is on my wish list that the river and embankment areas could be transformed into one of the city's greatest assets and beating heart. Amongst these ideals is one I hold to build a floating theatre stage for use at Ferry Meadows, the Embankment and the rowing lake areas. I think we could be rivalling the Minack theatre in Cornwall.
Q. Describe your approach to art.
James: If it can be imagined, we can make it happen.
Q. Why is the combination of art and sustainability an ideal one?
Keely: Artists, including theatre makers, make excellent 'upcyclers', being able to transform seemingly useless items into the most amazing pieces of art and props. Artists are able to talk about sustainability in a number of different ways that makes the audience really question the ideas behind sustainability in forms that are not too alienating and can often be captivating and poignant.
Janet Bates: Lucanus cervus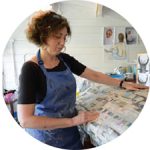 Influenced by the way museums have traditionally classified and displayed objects, Janet's work investigates how these approaches shape our perception and understanding. Natural history highlights both the complexity and the simplicity of the natural world.
Q. Describe your approach to art.
I like to get involved in projects that I am passionate about and that can help fulfil my own development as an artist. Research is really important to me, along with experimentation. Learning never stops and I like to be challenged with things I've never done before.
Phillippa Phillips and Vikki Harold: Cross Pollination
Phillipa has a 'Phoenix-like' approach to her work of transforming recycled and discarded materials into thought-provoking art. Litter is a reoccurring theme within many of her exhibits, and her wish is to challenge her viewers' perceptions in a subject that has become a common problem. Vikki Harold is a local multidiscipline artist and creative practitioner. Much of her work is to create themed and immersive spaces for events and festivals but she also has a diverse arts and crafts background and uses this to lead workshops and inspire confidence through art. Working from different perspectives that meet in the middle, these local artists are collaborating in a fun and interactive recycled art project.
Q. How would you like to see Peterborough evolving for the better in the future?
Phillippa: To be the first city in England to become a completely litter free zone! Q. Why is the combination of art and sustainability an ideal one?
Vikki: Art has the chance to reach people on a different level; a message can be put across in a new way that could really strike a chord with an audience, making a difference to how they view their environment on a smaller and larger scale.
Find out more
This year's free PECT Green Festival will be held in Peterborough city centre on Saturday 13th August, with fringe events running through to 21st August. For more information and to be kept up to date on the latest event details visit www.pect.org.uk/GreenFest. Join in the conversation online @SustainableCity with #PECTGreenFest
Image: www.freepik.com/free-vector/paint-brush
Designed by Freepik
Leave a Reply