#LoveToRead: fantastic books and where to find them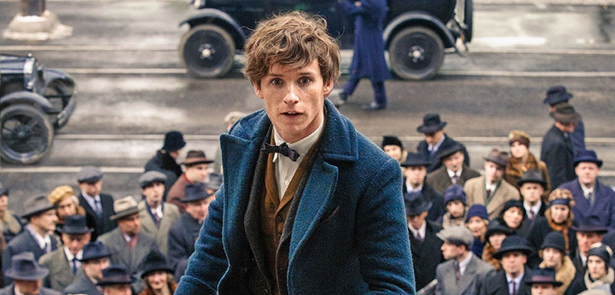 This November sees the eagerly anticipated release of a brand new film set in the Potterverse – Fantastic Beasts and Where to Find Them, starring Eddie Redmayne. November also sees the culmination of a nationwide campaign with the BBC's #LoveToRead Weekend – and local libraries are providing an opportunity to get in on the magic...
Books are powerful things…
Whether it's the diary of Tom Riddle, Gilderoy Lockhart's Magical Me, Dragon Breeding for Pleasure and Profit or an enormous, dusty tome in the Forbidden Section of Hogwarts library, a book has the power to transform – the power of alchemy, if you like. Books change our moods. Books change our minds. And books take us places – places we perhaps cannot or dare not go, including those that have never existed. And if it is all made up, does that make it any the less compelling, or wonderful, or important?
It is happening inside your head, Harry, but why on earth should that mean that it is not real…?
On this, we should perhaps heed the wisdom of Professor Albus Percival Wulfric Brian Dumbledore: 'Of course it is happening inside your head, Harry, but why on earth should that mean that it is not real?' The 5th and 6th November is the BBC's #LoveToRead Weekend, inspiring the nation to read more and talk about books they love – and few books have inspired more children to read or are more widely adored than J K Rowling's Harry Potter books. In fact, the Harry Potter series topped the poll of most worthwhile books to read. In the BBC local radio poll for Awesome Authors and Love To Read, 26% of British adults thought that Harry Potter and the Philosopher's Stone was the book every child should read, closely followed by Roald Dahl's The BFG (which has inspired its own blockbuster film this summer).
Phizzpopping phabulousness!
The crazy, creepy and wonderfully yucky tales of Roald Dahl – whose centenary is celebrated this year – have been a theme of the campaign so far, but in November, hard on the heels of Halloween, it's time for Potter to take centre stage. Over a thousand adults were questioned for the poll and when asked the reason why they chose any particular book the most common explanation was because it 'expands imagination' (57%), followed by the desire to pass on the pleasure they got from reading it. And that is exactly what Love To Read is all about. As Ron Weasley once said: 'When in doubt, go to the library.' And now there are even more reasons to go.
#LoveToRead
To tie in with the BBC's #LoveToRead campaign and the release of the new film, Peterborough Libraries are running a special Potter-themed 'Fabulous Beast Safari' at three Vivacity libraries–Werrington, Bretton and the Central Library – which will allow you to hunt for and find some fantastic beasts of your very own, and perhaps, along the way, discover some more fantastic books, too. So… Wand? Check. Invisibility cloak? Check. Marauders' Map? Check. Now, let the search begin… Lumos!
Fabulous Beasts Safari Sat 5 November Werrington Library 10:30-11:30am Bretton Library 11am-12noon Central Library 1:30-2:30pm £2 per child. Suitable for ages 7+ accompanied by an adult.
Leave a Reply