Launch of new 'Fostering a Future' campaign aims to attract more foster carers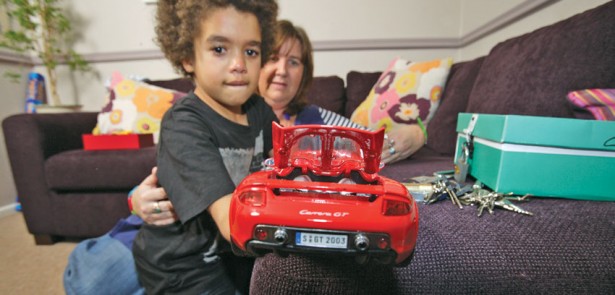 A new year-long, city-wide, foster carer recruitment campaign is being launched by Peterborough City Council in time for fostering fortnight, 13 to 26 May
Peterborough currently has over 300 children in care and it's vital that we continue to recruit foster carers to provide them with a safe and happy home while they're unable to live with their own families.
A new website, awareness raising and information events are just some of the things that are planned to encourage potential foster carers to come forward.
One foster carer said:
Since the very beginning when we first met our fostering social worker, she has always offered us guidance and reassurance. We always knew what was going to happen next during our assessment and the whole team were always prompt to help with whatever we needed to know. The fostering team is always there to offer guidance, support or ideas about the sort of training that would help us and the children and we know we can call them at any time. We know Jenny's not going to be our social worker forever, but we'd like to keep her as long as possible! Both us and the children have developed a really positive relationship with her. She has supported us so much on our journey
The first set of information events will take place on Saturday 11 May at Springfields Shopping Centre, Spalding from 10am to 5pm.
But don't worry, if you can't make that date we have lots more. Come along for an informal chat with our fostering team on any of the following dates:
• Monday 13 May, Queensgate Shopping Centre, 10am to 4pm.
• Saturday 25 May, Serpentine Green Shopping Centre, Hampton, 10am to 5pm.
• Sunday 26 May, Peterborough Garden Park, Eye, 10am to 4pm.
We will also be holding two evenings with more in-depth talks and opportunities to hear from, and speak to, existing foster carers on:
• Thursday 23 May, The Bull Hotel, Westgate, 6pm to 8pm.
• Thursday 20 June, The Bull Hotel, Westgate, 6pm to 8pm.
Jean Imray, Assistant Director of Safeguarding Families and Communities, said:
Providing foster care for a child that cannot live with his or her own family is something very special. There are very few opportunities in life that give people a chance to make a really positive difference to the future of another individual. Good foster carers can turn around the lives of children because they provide what every child needs to flourish and grow and meet their potential. That's why for this new campaign we talk in terms of fostering a future
Foster carers can be single, married or in a civil partnership, have children of their own or not. The only requirement is for the carer to have a genuine interest in helping children, a spare bedroom, patience and a sense of humour.
If you know someone who could become a foster carer please ask them to visit www.peterboroughfostering.co.uk or call our fostering team on (01733) 317427.

Leave a Reply