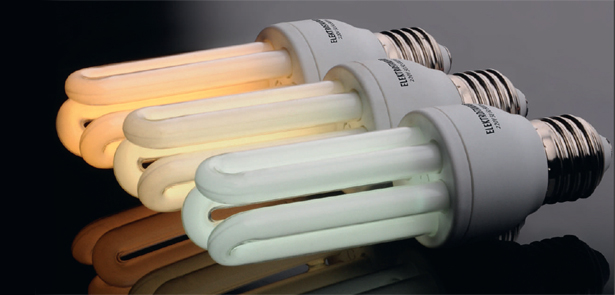 Make a New Year's Resolution to improve the energy efficiency and costs of your home. Start by switching energy supplier – and save money on energy bills this winter
The environmental charity PECT and Green Energy Switch (GES) are celebrating Big Energy Saving Week this year by holding energy saving events to help households save money on their energy bills and stay warm and well over the winter months.
As part of this national campaign led by Citizens Advice, we will be raising awareness of how easy it is to switch energy supplier or change your tariff to get the best energy deal. We will also be making residents aware of discounts and grants available for them to make their homes more energy efficient. Events are taking place the week commencing 21 January in Peterborough, Fenland and South Kesteven.
During the week, PECT and GES will be out and about in the community offering simple energy saving tips to help residents manage their energy bills and live well for less. Details of times and locations of events are listed on PECT's website: www.pect.org.uk Residents will also have the opportunity to complete an energy survey to identify cost savings that can be made through simple changes such as changing to LED lightbulbs or washing clothes at a lower temperature.
There will be the chance to establish whether they are eligible for grants too, such as the Warm Home Discount, where households can get a massive £140 off their energy bills. PECT will also be offering an impartial energy tariff comparison using the Citizen's Advice energy price comparison tool www.energycompare. citizensadvice.org.uk or the Green Energy Switch tariff comparison tool – save. greenenergyswitch.co.uk – to compare prices from different energy suppliers. A simple switch of tariff or energy supplier can save residents an average of £300 annually!

Tailored energy advice in the comfort of your own home
Residents in Peterborough who require more in-depth support can request a free LEAP home energy advice visit from GES. An impartial energy advisor will carry out an assessment of your insulation levels, the state of doors and windows, draughts, and any other property issues that could affect energy efficiency or warmth and wellbeing. To book an appointment call 01733 646253. If you live in Fenland or South Kesteven, advice and support will come courtesy of PECT's Warm Home project.
To book an appointment simply email or give them a call on 01733 568408. Both projects help households better manage their energy bills and have a clear focus on helping people reduce their long-term energy use and carbon emissions. "We aim to provide households with the information and resources needed to stay warm and healthy this winter," explains Warm Homes Project Manager Karen Igho. "The aim is that by educating households about the subtle changes they can make to their energy consumption, we can help save them money, and encourage more long-term behaviour change." New mum Emma from Peterborough made savings of £145 a year just by switching her energy supplier. "It's really hard to keep up with the bills and buy food for everyone. I was shown how to do the whole switching process online. I couldn't believe how easy it was. I feel confident to be able to switch by myself in future now!"

TOP TIPS TO CUTTING YOUR ENERGY BILLS
Talk to your energy supplier
● Check with your energy supplier to see if you're eligible for any heating benefits such as the warm home discount, cold weather payments or winter fuel payments. ● Review how you pay for your bills. Most suppliers will offer a discount for paying by direct debit or using internet billing, usually around £75 per year. ● Check if your bills are correct. Are the costs based on actual or estimated meter readings? Accurate meter readings are important, so your bills can be too.
Change how you use energy
● Small behaviour changes can have a big effect. Stopping using a tumble drier can save the average family £55 per year and using a washing up bowl for dishes rather than running a tap can cut your annual energy bill by £30. There are more tips to reduce energy usage on the Energy Saving Trust's website: www.energysavingtrust.org.uk
Invest to save
● Upgrade to more efficient appliances and insulation. For example, loft insulation can slash costs – households in a threebedroom semi-detached house will typically save £140 per year off their energy bills. ● Consider investing in renewable energy sources through the Renewable Heat Incentive scheme where you could receive quarterly cash payments over seven years if you install an eligible renewable heating technology. ● If you have an oil boiler, consider joining a buying group to cut costs or visit www.boilerjuice.com

SLASH BUSINESS ENERGY COSTS
Small and medium-sized businesses across the region have identified over £1million of potential cost savings that could be made by improving their energy efficiency. Over the past 18 months, the Business Energy Efficiency (BEE) programme has supported more than 170 businesses in the wider Cambridgeshire area to identify cost and carbon savings.
To date, BEE has identified £1million of savings, and carbon savings of 4,325 tonnes – all through taking steps to improve energy efficiency. The carbon savings are the equivalent of 794 passenger flights from London to Sydney. BEE Cambridge and Peterborough can potentially provide grant funding up to a maximum of £20,000 or 25% of the total costs to eligible businesses for energy efficiency measures such as LED lighting, heating and insulation. They can also offer financial assistance to help eligible businesses buy electric vehicles or invest in a solar PV renewable energy system.
Antony Gough, Project Manager at BEE, explains: "To date we've identified over £1million in cost savings and awarded over £200,000 in grants to businesses within the wider Cambridgeshire area, enabling them to implement energy efficiency projects which not only improve their sustainability credentials, but reduce their operating costs too. It is a win-win situation for businesses and the environment." Businesses are urged to register their interest whilst funding is still available. There are general eligibility criteria that businesses need to meet to qualify for support from BEECP, but 95% of businesses are eligible. Find out more and register your interest at www.beecp.org/sign-up You can also email or call 01733 882549.

GET IN TOUCH
● To find out where we will be holding the events and to book your FREE energy advice home visit, call 01733 568408 or email . For further details about PECT visit www.pect.org.uk
Leave a Reply