Escape to the Great British Coast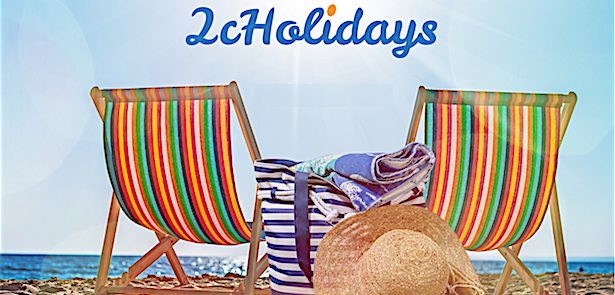 You don't have to travel far for the perfect getaway. Some of the very best British coastline is within striking distance
The traditional British holiday is making a fabulous comeback. More and more families and couples are spending time at caravan parks across the country, enjoying all the facilities that the holiday park has to offer, along with exploring the surrounding areas.
With a caravan providing an ideal base for any holidaymaker, 2cHolidays is thrilled to have over 350 available for rent, all along the east coast of England. From Skegness to Clacton – and 34 different locations in between – they are sure to have the ideal holiday waiting for anyone looking for a break. Choose from a range of caravans and lodges to suit every pocket – from truly magnificent lodges with large decks and full sea views; to mid-range caravans with decking and central heating, as well as economy caravans to suit those on a budget.
Many of the properties are dog friendly, meaning that four-legged family members can join in with the holiday fun. And with country or beach walks very often on the doorstep, they will enjoy their holiday as much as the children.
Not only offering summer holidays, 2cHolidays has caravans and lodges available all year round. Winter getaways in a cosy caravan are becoming more and more popular. And with the ability to book a two-night stay, a weekend break away is not only affordable but convenient too!
Based in the heart of Norfolk, 2cHolidays has been trading for seven years and continues to grow year on year. They offer a first-rate service to their holidaymakers and enjoy helping guests find the right accommodation to suit their needs. The newly updated website shows all the properties that are available for renting, with up-to-date, realistic photos and descriptions to allow guests to see their holiday home before they book. And because the caravans are privately owned, they tend to have many home comforts already included.
Every month, 2cHolidays gives away a free holiday to a lucky winner on their Facebook page. Why not follow them and try your luck this month?
The team at 2cHolidays take great pride in the work that they do, getting real enjoyment from hearing from guests who have had a great experience. Take a look at the website to find your perfect holiday.

2cHolidays
01362 470888
Leave a Reply