Dig in to a new allotment!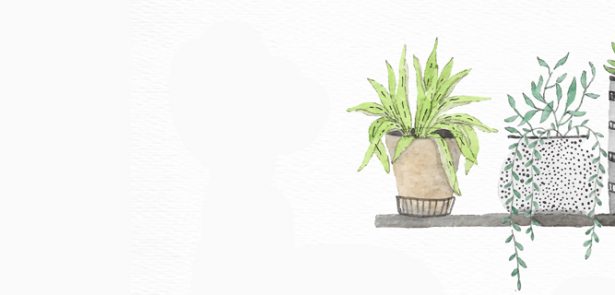 With springtime knocking at the door, there's never been a better time to break ground on an allotment. Peterborough has a number of vacant allotment plots just waiting for new owners. Could you be one of them?
There's nothing quite as satisfying as tucking into a meal cooked from homegrown veggies. Super fresh, extra tasty and outrageously good for you – nothing compares to the quality of produce you've planted, preened and picked yourself! Growing your own nourishes the soul too. Time spent outside in the elements, with the warmth of the sun on your back, the chirping of birds in your ears, and the refreshing breeze on your skin, simply makes you feel good.
Mindfulness is all the rage: being mindful of what you are doing, spending time in the now and not overthinking. Tending your own delicious fruits, vegetables and herbs will help you to do this. It's no surprise that gardeners are happier folk. When you're communing with nature and working at your own pace, in your own time, it leaves you with a genuine sense of peace. Digging, weeding and raking is also a convenient workout, working muscles all over the body to leave you temporarily spent but ultimately healthier and young at heart!
Life on the plot
Perhaps you already grow a few vegetables at home? A growbag of tomatoes or a wigwam of runner beans is a great way to start. Add to this a pot of salad leaves and maybe a courgette or two, and you've got a more than respectable start to your home-grown ambitions. But what if you want to take it further? Digging up the lawn may not go down well with the family, so now's the time to consider an allotment plot. Allotments have come a long way over the past few decades. Dispel the stereotype of old men in baggy trousers held up with bailing twine (though they are very welcome too!). Today's allotments are a true reflection of the community around them, with allotment holders coming from all backgrounds, age groups and levels of experience.
If the thought of being embarrassed by your modest knowledge is holding you back, don't let it. Allotments are about sharing experience and knowledge. They're a swap shop for gardeners – a breeding ground of ideas where everyone is welcome and no-one has to struggle. Peterborough has a number of allotment gardens with vacant plots, which means that if you've always fancied the idea of tending an allotment, there's nothing to stop you. Allotmenteers generally save hundreds of pounds a year on supermarket-bought produce, and by growing your own you can ensure it's as free from pesticides and artificial fertilisers as you'd like.
Support network
Every allotment site in the city has an allotment representative who can help to get you started and explain the ins and outs of their site. Some allotment sites provide a rotovating service, so you can arrange for your new plot to be tilled, ready for immediate sowing or planting – a great idea as peak sowing season arrives. As well as growing your own fresh food – far fresher than anything you'll find in the shops – you'll be getting yourself closer to nature. There's nothing like regular trips to the allotment to help you appreciate the subtle changes of the seasons.
Tending an allotment is meditation in itself and after each session you will return home calmer and definitely stress free. You can also expect to get chatting to fellow plot holders, who are generally a friendly lot. Take advantage of experienced allotmenteers to seek out advice on what grows best on your site. Allotment plots in Peterborough range from fullsized plots – original intended to grow enough food to support a family, including kids – to part plots.
A full-sized plot extends to around 250 square metres, which is pretty big! Part plots are less daunting and perfect for busy people with other commitments to their time. Ultimately the choice is yours'. Annual allotment rents start at just £50, so it really won't be long before you're back in the black and making considerable savings on your weekly grocery bill. Good food, gentle exercise and substantial savings? There's every reason to dig in to a new allotment this year!
Join Peterborough's allotmenteers
Find out more about Peterborough's allotment sites. Head to www.peterborough.gov.uk and search 'Allotments' or call 01733 747474.  
Top tips for new allotment holders
1 Start slowly: You don't need to bring all of the plot into cultivation in your first week! Start small and gradually expand to fill the space. You'll find that as your confidence grows, so will your ambitions. 2 Take it easy: In your first season opt for crops that are easy to grow. Courgettes, potatoes, runner beans and Swiss chard are all examples of fuss-free veggies that'll give you a really great harvest. 3 Be water wise: Your nearest tap may be some way from your allotment. Get water wise and save time lugging cans of water back and forth. Water really well on at planting time then use lots of mulch to lock in soil moisture. 4 Get composting: Every allotment needs a composting setup. All annual weeds, spent crops and clippings can be added and they'll rot down to produce nutrient-rich organic matter to feed your soil for future crops. 5 Plan ahead: Avoid an ad hoc approach to your growing. Plan what you want to grow well in advance to make the most of the space you have and to ensure there's something to pick throughout the year.
Images: www.freepik.com/free-vector/watercolor-house-plants-collection_1218170
Leave a Reply