Come and see Peterborough Museum's newest and smallest staff members!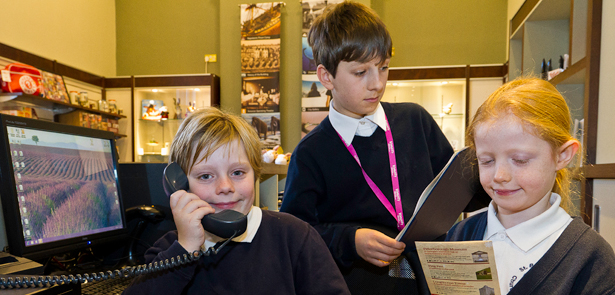 On Friday, 22 November, you may notice something different about the members of staff at Peterborough Museum as pupils from St Botolph's Church of England Primary School get the chance to run the show for the morning!
As part of Takeover Day 2013, a national initiative from the Children's Commissioner, pupils will be able to experience what it's like to work in a museum. There will be plenty of talks and activities for visitors to enjoy, all prepared and presented by the pupils.
The children will be giving enlightening bite-sized talks about the history of Peterborough. There will also be pupils meeting and greeting visitors at the door, and even answering the phones!
This is also the perfect morning to bring your little ones, as pupils have also created a trail around the museum especially for under-6s, which features some of their favourite objects in the collections.
The pupils have already put in a great deal of hard work in preparation for the takeover, and they would love for you to join them. The takeover will happen between 10 am and 1pm, and entry to the museum during this time will be absolutely FREE!
So, go along and see what the children have in store – you never know, you might learn something new! For more information, visit www.vivacity-peterborough.com
Takeover Day
Peterborough Museum, Priestgate
Friday, 22 November, 10 am – 1 pm
Leave a Reply