An Easter eggstravaganza!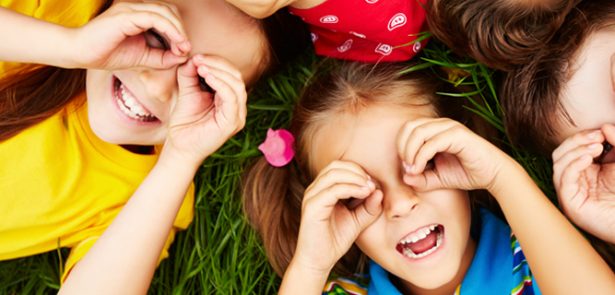 We know – winter's only just finished and you're probably not thinking Easter eggs and bunny rabbits just yet. But with the Easter holidays not far off now's the time to start thinking about how you'll keep the kids amused. Vivacity's holiday activities offer a terrifically fun way to keep both you and the kids busy, as two participants tell us
Spectacular sports
"During the holidays, I get bored so easily. I normally play with my friends but then we run out of fun things to do. This Easter, mum has signed me up for Vivacity's Sports Holiday Club and I just can't wait! The activities are so much fun and I love laughing with my new friends that I make there. There's always something exciting planned for the day but it's super relaxed and way better than school. I get to the Holiday Club really early at like 8.30am.
"At the start of the day everyone chooses what they want to do. I always draw pictures until my new friends come. Then we play a game or we do a really hard puzzle. Football Day is my favourite because later on in the morning we get to design our own team kits and badges. Oh and I loved loved designing my own Easter egg on the Easter day last year, it was amazing! Anyway, back to Football Day, haha! After we design our team kits and badges we do football training until lunchtime. Last year we watched Frozen during lunchtime which was my all-time favourite movie but now I love Moana. I hope they'll show that this year.
"After lunch we normally get into teams and play games to win points for our team. My team always does really well because I don't like losing and I'm always the captain. After the games session it's time for the big football tournament! Woohoo! I practiced everything I learnt in the morning over and over again to make sure my team wins. WE DIDN'T WIN! But it's because I hurt my knee during the game so the other team scored. I still had an amazing time at Vivacity's Sports Holiday Club though and normally when mum comes to pick me up at 5pm I just can't wait for the next day."
Abigail, 11 years old
Time traveller
"Me and my friends think some of the things that happened in history are so cool! Especially dinosaurs. They were so big! Some were even bigger than schools. I went to the Changing Landscapes Gallery at Vivacity's Peterborough Museum with my mum and dad and I loved it. I learnt about animals that used to swim in Peterborough when it was a big sea. Just wow! When we were at the Gallery, mum and dad picked up a little book with loads of special Vivacity events for the Easter holidays inside of it.
"There are lots of things to do and we're going to more history events at the museum soon. Today me, dad and Charlotte (my little sister) are going to the Time Travellers workshop. It starts at 10.30am which is why I'm up so early! It's all about the First World War which we learnt a little bit about in school last year. I can't wait for the workshop because we'll get to see some real stories from soldiers and sailors in the museum exhibition, 'The Soldiers' and Sailors' Rest'. We're going to design a tank! I already know what mine's going to be like. It's going to be really big and green all over with space for me to play FIFA on my PS4. And we get to learn about things that happened 100 years ago, which is a very long time ago, even before mum and dad were born. It's going to be such a fun day, I just can't wait!
"Tomorrow I'm going to Archaeology Adventurers Club at Flag Fen, with my best mate Johnny, which is so exciting because me and Johnny like digging stuff up and we'll get to be like real archaeologists for the day."
Ethan, 9 years old  
Join in this Easter!
Vivacity has a packed programme of exciting activities this Easter holidays. From the return of their sports holiday club to family films at the Key Theatre, Footy Reads at Vivacity Libraries to Easter-themed story times for the little ones – there's lots to do, and all at very reasonable prices. Visit the website for the full programme of events: vivacity.org/easter
Leave a Reply