All-day summer fun for children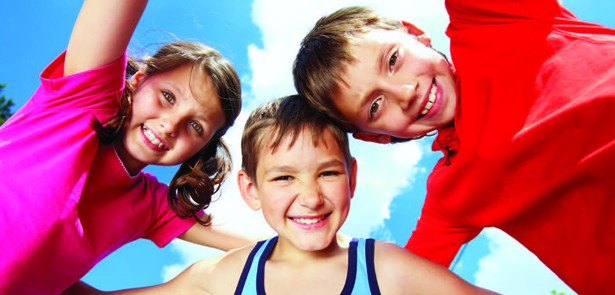 Vivacity launches its fun summer activities, offering a wide range of activities ideal for keeping children entertained and active throughout the summer holidays
All-day adventure
This summer, the Regional Fitness & Swimming Centre offers a wide range of activities and sports from diving, swimming, dodgeball, tennis, indoor games and much, much more…
■ Monday 20 July to Friday 24 July
■ Monday 27 July to Friday 31 July
■ Monday 17 August to Friday 21 August
■ Monday 24 August to Friday 28 August
■ Tuesday 1 August to Friday 4 September
■ All-day sessions run 9am-5pm. To book or for more information call 01733 864760 or see www.vivacity-peterborough.com/regionalfun 
Inflatable fun
Have some fun in the pool with these great inflatable sessions! This is one of the city's most popular and fun pool sessions, a novel way to enjoy being in the swimming pool and perfect for the holidays. Have a blast as you and your friends navigate obstacles, climb, splash and have lots of fun with our great pool-based giant floats, boats and Water Walkers – not to be missed!
■ Also Mon-Fri during the summer holidays starting 20 July until 7 September.
■ 1pm-3pm
■ Regional Fitness & Swimming Centre
■ Adults £4.70 children £3.70 under 5's £1.00
■ Please note: Children under 8 must be accompanied by an adult at all times.
■ For more information call 01733 864760
KYT Summer School
After the massive sell-out success of last year's event, Summer School returns for 2015. KYT Summer School is the biggest and best around so don't miss out on your place; not to mention the opportunity of working with professional directors, choreographers and musicians towards an amazing end of week performance in the Key's main auditorium to a packed out audience of family and friends. Summer School has frozen its prices for another year costing just £150 per week – plus discounts if you send more than one child or attend for both weeks.
Summer school will once again take place at the Key Theatre on…
■ Week 1: Monday 27 July – Sat 1 Aug
■ Week 2: Monday 3 Aug – Sat 8 Aug
To book your place email kindred at or contact the Key Theatre Box Office on 01733 207239.
For more on these and other events, visit www.vivacity-peterborough.com
Leave a Reply