A Recipe For Success – Dexters In Oundle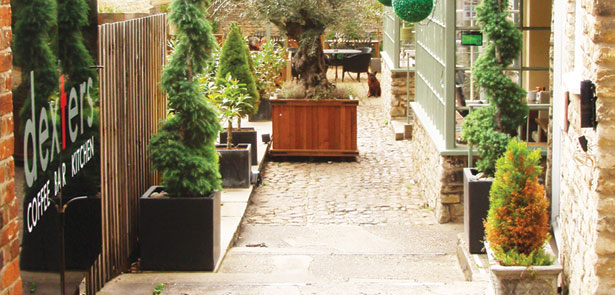 Acenturies old Italian olive tree, a garden chandelier and an 'amuse and peruse' section on the menu are just some of the quirky elements that make Oundle's popular new venue utterly charming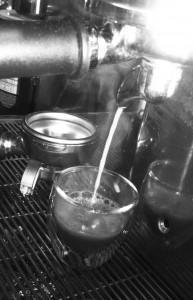 Our Friday evening at Dexters began by entering the beautiful walled courtyard. Twinkling with fairy lights and candles, the al fresco dining area offers a flavour of the Mediterranean (fostered by the sensible addition of outdoor heaters!) The tranquil atmosphere is completed by an illuminated 250-year-old olive tree, plus authentic touches such as wicker chairs, rustic wooden tables and lots of greenery.
I'm told the patio is a sun trap in the daytime and a great spot to enjoy lunch (11am-2.30pm) or one of Dexters' specialty teas. Tucked around the corner there is even a sheltered lounge area, complete with sofas, blankets and a chandelier – perfect for evening cocktails or perhaps a Dexters' Ginger Baby mocktail if it's a school night! Owner Ian Simmons is not wrong when he describes Dexters as 'a chameleon from day to night, week day to weekend', as it really is somewhere you can dress up for a special night out but feel equally comfortable in jeans.
Inside, offers a stylish, relaxed environment with a cool mint and cream colour scheme. The dark wooden beams and elegant leather chairs are striking, and the room is brought to life by individual details such as the amusing foodie proverbs dotted around the room: 'Life is short, Eat dessert first'!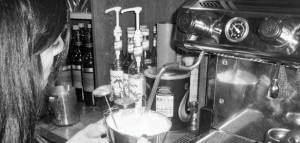 The reasonably-priced menu features an interesting mix; from modern European dishes to Asian noodles, plus a great choice of seafood. To start, we chose a crab claw and crayfish salad (£5.50) and chicken liver, bacon and brandy pate served with fig chutney and thick slices of toast (£4.95). Both were superb, but the winner was the creamy pate and fruity fig combination, partly due to the imaginative presentation on a slate slab.
For the mains, the crab theme continued with crab claw linguine (£8.95) and slow cooked pork belly served with mustard mash and baby vegetables in a cider and sage sauce (£10). The pork dish was particularly delicious and we loved the few naughty strips of crackling! We also opted for a bottle of South African Shiraz (£14.85). The bubbly manageress, Lisa, informed us that Dexters is actually launching a new menu with some exciting new additions – we were given a sneak peek and spied a South Indian vegetable curry with chickpeas and coriander rice.
In the interests of professionalism (!) we felt it necessary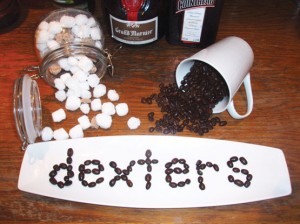 to sample the desserts and shared rum and raisin ice cream (£1.50) artfully garnished with summer fruits.
A quick trip to the bathroom revealed yet another little quirk: luxury hand soaps and lotions made exclusively for Dexters by local company, Naturally Posh, which are also available to buy.
One of the most endearing things about the restaurant is the genuinely welcoming atmosphere. Even dogs are welcome, which is perhaps unsurprising given that Dexters is in fact named after Ian's two-year-old black Labrador (who, incidentally, was named after the popular American TV show serial killer!)
Visit Dexters for breakfast, lunch, dinner, 'amuse and peruse' snacks or just a drink!
Open: Monday – Saturday (Sundays are closed although it is possible to hire the venue for special functions)
2-3 Crown Court
Oundle
PE8 4BQ
Tel: 01832 273366
Leave a Reply