The Sixteen bring Handel's masterpieces to Peterborough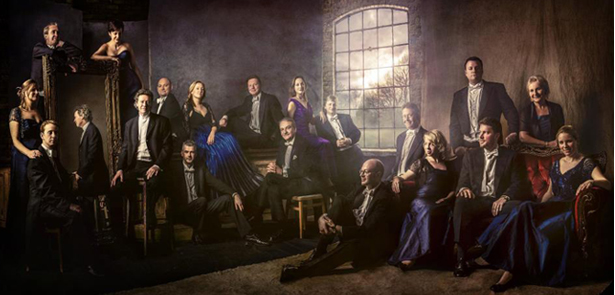 Full of virtuosity, vibrant colour and dynamic energy, the programme for The Sixteen's latest concert will showcase some of Handel's most majestic works and will be performed at Peterborough Cathedral on Saturday, 6 February
The Arrival of the Queen of Sheba needs no real introduction, except to say that it comes from Handel's oratorio Solomon and has become one of the most famous of all Baroque pieces of music, used at occasions of every scale, from weddings to the London Olympics 2012.
Handel's Dixit Dominus perfectly captures the Italian style of the period. Written while the composer was in Italy in 1707, it is his earliest surviving autograph works and also one of his finest. The nine movements alternate a chorus with five vocal soloist, drawn here from The Sixteen's elite group of singers.
The Chandos Anthem No 11 'Let God Arise' is a setting of Psalm 68, with the music for the final 'Alleluias' echoing ideas from Dixit Dominus and anticipating the famous Alleluia Chorus from The Messiah. The Coronation Anthem 'Let thy Hand be Strengthened' was written for the occasion of the coronation of King George II and Queen Caroline, which took place in Westminster Abbey on October 11, 1727. One of a set of four anthems, one of which has been performed at every coronation since.
Programme
Handel Arrival of the Queen of Sheba from Solomon
Handel Chandos Anthem No.11 'Let God Arise'
Handel Coronation Anthem 'Let thy Hand be Strengthened'
Handel Overture to Jephtha
Handel Dixit Dominus
Harry Christophers, conductor
The Sixteen Soloists
Grace Davidson, soprano
Charlotte Mobbs, soprano
Katy Hill, alto
Jeremy Budd, tenor
Simon Berridge, tenor
Ben Davies, bass
Handel's Dixit Dominus
Peterborough Cathedral, Saturday, 6 February, 7.30pm
www.thesixteen.com
www.peterborough-cathedral.org.uk
Hear Harry Christophers conducting The Sixteen's period instrument orchestra and singers in the opening of Dixit Dominus
Leave a Reply