Peterborough Heritage open days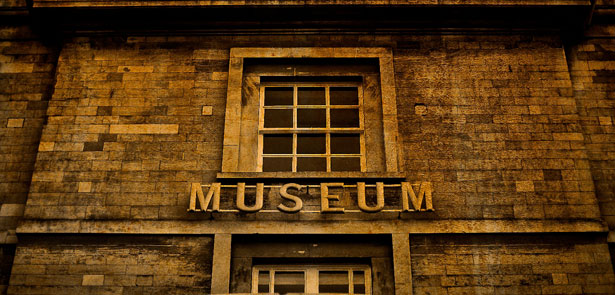 Over one weekend of the year, all manner of places normally closed to the public open their doors – and on 9-11 September this year, with the help of Peterborough Civic Society and Vivacity, the places to be explored will be more varied and intriguing than ever. We talked to Vivacity's Director of Culture, Richard Hunt about what's in store
What are Heritage Open Days all about?
Heritage Open Days are about providing the opportunity for people to view bits of their local history and heritage to which they don't normally have access – seeing inside buildings and behind doors that are normally shut. We've done it in Peterborough over the past few years in a fairly low-key way, but this year Peterborough Civic Society, which oversees the event, was very keen to make more of the opportunity. So, we decided that rather than have just the usual places open we'd try to have some that you'd probably never set foot in before, or places that you perhaps go often but never see behind the scenes. A great example is behind the scenes at the Key Theatre. Lots and lots of people go there, of course, but how often do you get to see what makes it tick? Heritage Open Day weekend provides an opportunity to do that.
So, it's not just about old buildings?
No – one of the venues is actually Thomas Deacon Academy – one of the most recent schools to be built in the city – who are just really keen to show off their building! It's a fantastic, modern design and no one gets to go around it unless they're students, staff or parents, so they're opening it up to show the whole community. It's important, particularly in a place that grows as quickly as Peterborough, that we celebrate every era in the city's life, including those that we don't necessarily regard as 'history' yet. A lot of old buildings are now used for quite different things, anyway – the Museum, previously a private house and then the first hospital, being a great example.
Is the Museum part of the weekend too?
You'll be able to see the basement of the Museum where our collections are stored – all the things we don't normally have out on display – as well as the rarely seen medicinal garden, and we are going to be doing behind the scenes tours of the Archive Service at the City Library. There are also going to be lots of buildings within the Cathedral precincts that you'll be able to explore: the Norman Hall, the King's Lodgings, Knights Chamber, the Library, the Deanery Gardens and more. You will also be able to do tours of the City Hospital and there's even a local resident who lives down Thorpe Road, who has a fantastic Victorian house which is virtually unchanged from when it was originally built. It has all the fixtures and fittings, the bell pulls, the servants' areas all still intact, and they will be opening up to do guided tours. So it's incredibly varied in scale, from unseen parts of the Cathedral right down to a private house. There will be lots of unexpected places open over that weekend, so it's well worth exploring the possibilities.
How do we find out what's open?
There is a national website for HeritageOpen Days which will show you everything that is open across the country, and we will be listing all our venues on there so you can explore what's on offer. We will also have our own page on the Civic Society's website which will bring all the local venues together. And there are always surprises. Last year I took my little boy to the Fenland Light Railway in the middle of a field in Ramsey Mereside, which I had no idea existed. I discovered that on the Heritage Open Days website. It's amazing what you can find on there. More are being added as I speak. I can't yet reveal the name of a very major local company that is on board with this, so you'll have to look on the website nearer the time to find out! You can find out how to enter on the Heritage Open Days website. Pretty much anyone can get involved, so if you thought your house was especially interesting or significant, you could probably open it for Heritage Open Days. That's one of the nice things about it.
Heritage Open Days
9-11 September at venues large and small across the city. For more info, visit
Heritage Open Days national website: www.heritageopendays.org.uk
Peterborough Civic Society page: www.peterborough civicsociety.org.uk/heritage-open-days
Leave a Reply