Live culture: where next?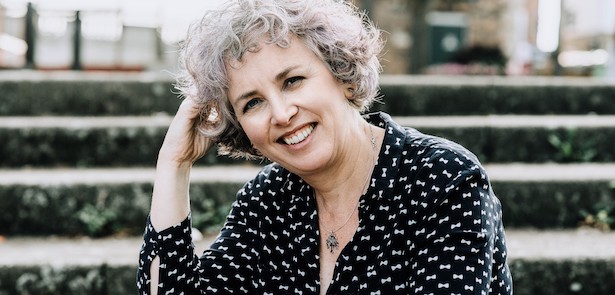 Words: Kate Hall, Jumped Up Theatre
The arts aren't closed, but it does need to change.
The reports of the death of culture have been premature but it does feel like an existential roller coaster. As well as "going digital" we have been questioning our processes, asking why we do what we do, and having some difficult conversations about what future priorities should be.
I spent March and April watching months of work on £1000's of funding bids disappearing overnight.  We have taken others projects online. Northern Soul classes and Peterborough Culture Forum are Zoom and we have put other content on our website. We are also preparing to stage live events as soon as it is safe to do so. The first week of the New Year felt really bleak but I am back at my desk writing, plotting and planning, trying to make things happen – what else is there to do?
Colleagues have also been constantly revising plans and business models, mothballing shows and exhibitions, reopening them briefly, only to have them closed again a few days later. It's a tiring combination of blind optimism, world-worn resilience and bloody mindedness. When it feels time to quit a collaborator picks up the baton and says "Come on, we've got this."
The vibe from the public is that arts and culture are really valued. High quality TV and film has diverted us from real-life chaos. Book sales have rocketed as we look to both escape and also learn.  Spare time has been utilised with debates on social media about Desert Island Disc selection (the latter may just be in my digital bubble.)  People are longing for live performance, festivals and fresh screen releases.
Theoretically arts and culture should be ok.  The realisation is dawning that it's not worth waiting for a return to normality.   We just need to get on with finding a new way of doing things.  It is hard though, like learning to walk again.  The process is made all the more gruelling by being at home, on our own, behind a screen, when we are used to innovation coming from being physically with others for long periods of time.
The pandemic has also thrown into stark relief some fundamental inequalities in the sector.
The first crack in the system was the inequality between the sector's infrastructure and the workers.  The news may have been full of buildings being closed and organisations cancelling tours, but it was the freelance workers and zero-hour support staff who felt the hit the hardest.  They were holding the system up by accepting a precarious lifestyle of low-pay, long hours and unfair terms and conditions which means they had minimal reserves to fall back on when lockdown hit.
Some have had support from the Self-Employment Income Support Scheme. This has been but a sticking plaster.  Many creatives, especially in TV and film, were on short-term PAYE contracts, whilst others will have had a portfolio of income sources, including zero-hour contracts in education and service industries to fill the gaps – none of which would have been eligible for furlough and would have not been included in the SEISS calculations.
As a result freelance creatives have been, well, creative – teaching online, setting up new businesses and hustling for work where they can.  I also know of a number, just like everyone else in industries that have been shutdown, who are now working for supermarkets and or have picked up contract work in the "real world", doing everything from data management for Brexit to working at test centres.  Others are struggle to pay the rent.
Substantial government support focused on saving buildings and organisations.  This infrastructure is important and necessary, but they are only the hosts for arts and culture.   Freelance creatives make the work, and very little of the Culture Recovery Scheme is reaching them.
When the buildings and organisations who survive the course emerge from their moth-balling they need to be aware where their bailout came from i.e. taxpayers future employment.  The recipients of this funding will have a moral obligation to consider how, having taken from the public purse, they are going to put something back to help the country heal post-pandemic.
It will be a tricky tightrope for venues and management structures to balance the books whilst the economy falters and audience confidence hesitates to enter buildings in large numbers.  It will take imagination and talent to take radical steps, such as opening up physical assets to all communities, or creating properly paid opportunities for those who are in danger of being left behind.  In these exceptional times radical change might be the best strategy. These could be the innovative steps required for successful recovery and growth plans for a resilient, nationally significant sector, which benefits all parts of society.
There is a strong case to focus on young people's involvement in the arts, as audience and participants, as creatives and as decision makers.
Data from the Office of National Statistics has shown that younger people in the first 5 years in their creative careers have been hardest hit by layoffs.  This is because entry level jobs tend to be public-facing and therefore surplus to short-term requirements at the present time.
These are the years of creative careers where, armed with a modicum of training, few responsibilities and a lot of energy, younger artists build a database of contacts and industry knowledge.  These are the foundations that help you work towards where you want to be, whether it's on stage or screen, in a studio, or in the background.
The concern is that a generation of young artists, already paid poorly and worked hard, will permanently drift away from the industry.  The impact is increased where training has been disrupted.  Time to develop practical skills has been lost, as has confidence in careers which require bucketloads of optimism to survive.  This is a shame for young people who have dreamt of and worked for careers in the arts since their teens.  It is also bad news for the sector which needs young talent coming through to keep being refreshed and challenged.
It's not just young creative professionals who need support, younger audiences need attending to.  I would argue that the pandemic has had the biggest impact on younger generations.  They have lost rites of passage, such as moving up schools, exams and graduations.  The nuanced experiences of developing of their own identities and relationships alongside their peers, outside of their families, have been stunted.  The pandemic also casts a bigger shadow, proportionally over their lives, and will impact them emotionally and economically for many years to come.
I hope that the arts step up to create opportunities for young people to build relationships, to define their identities, and to give them platforms to influence the new world that we have bequeathed them.  This could start with a broad and inclusive youth arts programme where all young people find a place to express themselves creatively.  It should also result in more programming of events and installations which attract younger audiences.  Experiences that bring them together as a cohort, broadening world views and capturing and inspiring aspirations are needed now more than ever.
Jumped Up are making a start by creating Fierce Talent, with the support of the PCVS project, Youth Inspired, where we will be exploring and celebrating young people's talent in the city through film and spoken word.  Fierce Talent will be a drop in the ocean of what is required, but it is a start.
The arts sector also has a role to address the many social equalities that the pandemic has highlighted, finding their voice in movements such as Black Lives Matter and Marcus Rashford's schools' meal campaign.  Artists can address inequality by documenting and exploring them, but it also needs to put its own house in order.
For all of its diversity policies, funding streams and employment initiatives the cultural sector is predominately white, middle-class and able-bodied.  Some of this is economic (which is no excuse and needs addressing) but it's also about equity, representation and leadership.  Space needs to be made for different voices to be given power and authority, only then will inequalities change.  This needs to be done in bold ways, such as making it a conscious priority in the city's new cultural strategy.
Small actions are also important.  I will start here with some amplification.  Please binge-watch Michaela Coel's series "I May Destroy You".  This TV drama could mark the beginning of a new generation of truly world-beating British talent, replacing the worn-out mythology of Brit Pop and the YBA's.  I also recommend the Small Axe anthology of films by Steve McQueen, joyfully and forcefully confronting the resilience and struggles of generations of black communities.
Neither of these recommendations are "easy" watching.  As well as being entertaining and absorbing stories some of the violence and racism will take your breath away, and isn't that what the best arts and culture can do? And then stir you into action.  This is the type of work we need to get behind.
As 2021 rolls on we will need diversion and entertainment, laughter and hugs.  But let's also aspire for Peterborough's arts scene to celebrate what 2020 has taught us is worth fighting for, such as strong communities, good places to live, and the value of meaningful care over short-term cash.   This will create confidence in our city that a better future is possible, for everyone.  From the pain and loss of this pandemic let's have the courage for the arts, as a mirror of our world, to have learnt lessons, know what we want to change and be ready to make it happen.
Kate Hall @jumpeduptheatre
Leave a Reply