Katharine of Aragon Festival 2017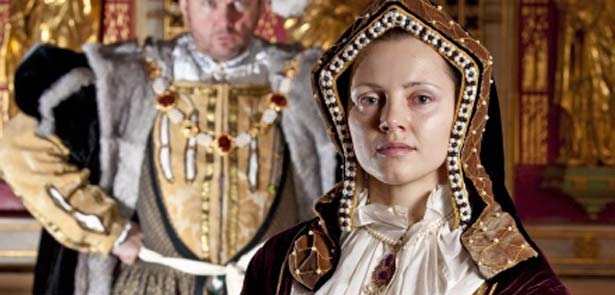 The Katharine of Aragon Festival occurs annually at the Cathedral with some events at Peterborough Museum, organised in collaboration with Vivacity Peterborough (Saturday, 28 & Sunday, 29 January)
The highlight of the 2017 Festival will be the Katharine of Aragon Festival Lecture, this year given by historian, author and broadcaster Dr Suzannah Lipscomb.
Festival Lecture
Character and Conscience: a Dynasty of Catholic Queens
28 Jan, 7.30pm, Peterborough Cathedral
Katharine of Aragon was both daughter and mother to important queens-regnant, yet there is often too much focus on the biological functions of her role as queenconsort. This talk aims to re-evaluate Katharine instead as a spirited woman of integrity and faith, and to examine her in the context of the legacy of her mother, Isabella I of Spain, and to her daughter, Mary I of England. Dr Suzannah Lipscomb is Head of History and Senior Lecturer in Early Modern History at New College of the Humanities and a consultant to Historic Royal Palaces. She writes regularly for BBC History Magazine and History Today and her new book The King is Dead: The Last Will and Testament of Henry VIII was published in Nov 2015. As a broadcaster, she has co-presented Henry VIII and His Six Wives, Henry & Anne: The Lovers Who Changed History and Witch Hunt: A Century of Murder for Channel 5. She has also made numerous appearances on ITV, BBC and Channel 4. Dr Lipscomb will be available to sign copies of her books after the talk, and there will be a bookstall.
Tudor-style Pottage and Ale Supper at 6.00pm
Why not start your evening with a Tudor-style Pottage and Ale supper in the medieval Knights' Chamber, the place where knights associated with Peterborough Abbey would have gathered in days gone by? The supper begins at 6.00pm and will finish in comfortable time for the lecture. There will be entertainment from the musicians of Hautbois and attendants in Tudor costume, as well as good food!
● Pottage & Ale Supper with lecture ticket: £40 per person (including a reserved seat for the lecture and drinks – wine, soft drinks or Castle Ales' 'Old Scarlett').
● Pottage & Ale Supper only: £30 per person, without the lecture.
AND DON'T MISS…
At Home with the Tudors
Sat 28 and Sun 29 January, 10am–5pm (last entry at 4pm) Peterborough Museum
Travel back in time to the 1500s and take part in family activities and crafts with a Tudor theme. Learn gruesome cures from the Barber Surgeon, mind your manners with a Tudor lady, and even try some Tudor food! Admission: £4 adults, £3 concessions, £12 families, under 5s FREE. This is a drop-in event, so there's no need to pre-book. Joint tickets available when booking for Priestgate Vaults – call 01733 864663 for details
Tudor Peterborough Walk
Sunday 29 January, 2pm. Starting at Peterborough Museum
Explore Peterborough's historic city centre with a costumed guide and find out what the city was like during the time of Katharine of Aragon. ● Tickets: £6, £4 children under 16. Early booking advised as limited availability. To book, call 01733 864663.
Tickets available at www.peterborough-cathedral.org.uk Oundle Box Office, in person and on 01832 274734 Peterborough Information Centre, in person and on 01733 452336
For the latest information, visit vivacity-peterborough.com/tudors
Leave a Reply