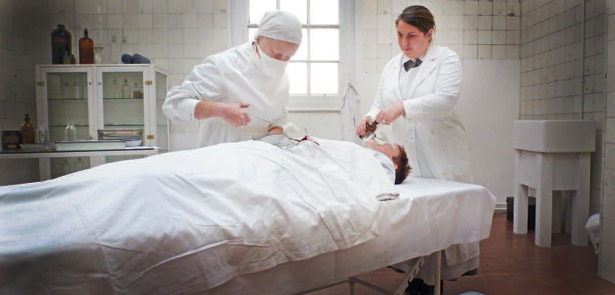 'Cavell, Carbolic and Chloroform…'
Saturday 10 & Sunday 11 October, timed tours half hourly through each day Peterborough Museum
A very special event at Peterborough Museum as it stages a 'theatrical tour', to experience the process by which wounded men were treated during the Great War, using costumed  re-enactors to bring the experience to life. As you arrive for your timed tour you will be given a service book for a named soldier, before being taken to the trenches. Follow the life of your serviceman from front line to his fate in the hospital. You will also get to meet  'Edith Cavell' and find out the real story behind this remarkable lady!
The tour experience lasts about 50 minutes, and is not recommended for children  under 8 or those of a nervous disposition. 
Admission: £6 adults, £4 children/concessions, pre-booking recommended
For more details and bookings call (01733) 864663 or email  
The Big Draw 
Saturday 17 October, 10am – 1pm, Peterborough Museum
Drop into the museum to discover our  historic building, exploring the Victorian  Operating Theatre with a costumed guide  before taking a sneak peek preview of the  soon to be opened Priestgate Vaults. Then  use these experiences to be inspired to  create pieces of art to take home, working  with artists and students from Anglia Ruskin  University to learn new techniques and  tap into your talents!
FREE Event (supported by the National  Networks for Collaborative Outreach)
For more information call  (01733) 864663 or visit www.vivacity-peterborough.com. Event organised in association with  Anglia Ruskin University. 
Archers of Agincourt
Saturday 24 & Sunday 25 October,  10am – 5pm daily (last entry 4pm), Longthorpe Tower
On the 600th anniversary of the  Battle of Agincourt, visit Longthorpe  Tower over the weekend to find  out more about the real story  behind this iconic battle, which was  immortalised by Shakespeare in  Henry V. With demonstrations of  archery, arms and armour of the  time, take part in children's activities and more.
Admission: £4 adults, £3
For more information call (01733) 864663 or visit www.vivacity-peterborough.com 
Leave a Reply