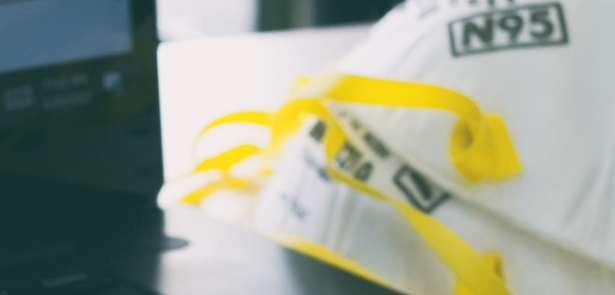 Last month we told you about Consequences, a project run by Metal that brings together women from across Peterborough to talk about what is important to them (houses, families, histories, culture, democracy, work, the environment). It's about getting to know a city through women that meet and about not assuming we know each other. It's also about sharing these conversations to create a stronger picture and voice for the city. It is funded by the city council's Integrated Communities Fund and Youth Inspired
Due to Covid-19 it's difficult to bring people together in a venue. However, now more than ever it feels important to come together (in whatever way that might be) and have these important conversations. As such we, at Metal, have been seeking ways to take this project online and enable you to continue activities in your own home, with your family or with friends on the phone etc. Below are some of the ways in which you can get involved.
Online workshops using Zoom
You can join us and artist Kate Genever for a chance to come together, chat and draw in workshops using Zoom, a video communication platform. Together we will discuss the consequences of NOT coming together, our lives, our families, our communities etc. Participants will be supported to draw and doodle their responses to conversations. You don't have to be good at drawing to take part. It's about the conversations we have together online as we draw, doodle and colour collectively. Our regular 6pm Wednesday workshops will now be online via Zoom but we are also planning daytime and later evening workshops. Anyone can take part but please sign up by emailing
Join the conversation on social media
Every other day we release a question created from workshops on twitter (metalpeterb) Facebook and Instagram (@metalpeterborough). Share the question with friends, family or think about it yourself and respond. Join in on the #WhatAre TheConsequences discussions. This is a challenging time for many of us but there are many ways to stay in touch, feel connected and not be isolated. Consequences is just one of those ways and we would love you to join us.
Consequences activities in your own home
We appreciate that people are at home looking for things to do together – or you may be more limited about who you can connect to at the moment. We are releasing weekly activities that you can do in your own home. You can download or ask for a pack to be emailed to you. Each pack has a question to discuss and a simple drawing activity to get you started. These activities are for all ages and all genders and you can do them at home. How it works:
1. Download a pack from www.metalculture.com/ projects/consequences or email to get an activity pack. A new one will be released each week on a Thursday.
2. You decide who you do the activity with – your son / daughter, aunt, carer, neighbour. This might be in person, over the phone or online. It can even be on your own – just thinking through the question as you doodle.
3. Carry out the activity whilst discussing the question. The activities just use materials found at home (paper, newspaper, magazine, cereal box, pencils, felt tips etc). Chat for as long as feels natural. See where the conversation goes.
4. Optional: You can then share your results with us and we can share each other's results so you feel a bit more connected.
Photo by Obi Onyeador on Unsplash
Leave a Reply