We're a venue – with bells on!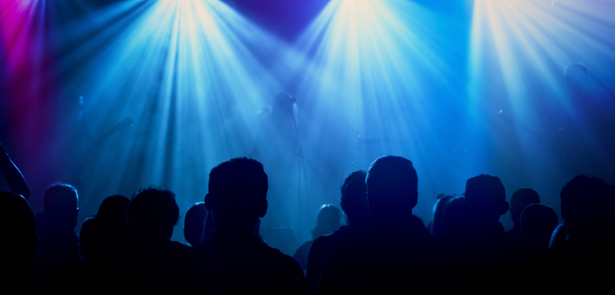 WORDS: JASON LUNN, VENUE DIRECTOR, EAST OF ENGLAND ARENA
This year has been an absolute cracker for the East of England Arena and Events Centre, and we've hosted dozens of conferences and exhibitions for trades and professional bodies most people have never heard of. On the other hand, we've also played host to an increasing number of entertainment acts and events that are more familiar, and we're on a mission to bring bigger names, and more entertainment to Peterborough.
For audiences in the tens and even hundreds, there's a fantastic choice of music and entertainment venues in this vibrant city and the surrounding area. Intimate little clubs, live music bars and pubs, and nightclubs, all serve the community with a great range of entertainment and music. What East of England Arena adds to the mix is a venue that can host thousands of people for national and international touring acts like Jack Whitehall, Jools Holland and his Rhythm & Blues Orchestra, Bill Bailey, Brian Cox, Suzi Quattro, Billy Connolly and John Bishop.
But we're doing more. Because, unlike most venues, we donate our profits to a charitable organisation, we have the ability to re-invest a good deal of our turnover in continuous improvement of our facilities; and we've been steadily building our capacity in catering, lighting, sound and all the other things tour promoters like. To do this, we've looked to the region to provide us with the partnerships we need, and true to Peterborough, we've come up trumps with some brilliant companies who work with us to provide top-of-the-line services, so we can attract major touring acts.
A partnership we're always keen on is with the people of Peterborough and the surrounding region, and that means we are putting on more events that will appeal to the whole family, as well as the big touring acts that are starting to put Peterborough on their map. If you've ever visited our venue, you'll have noticed that not only do we have a huge indoor arena and adjoining buildings, we also have 250 acres of wide-open space! In the past, this has been used as an agricultural showground, and more recently as the venue for exhibitions of trucks, farming equipment, refrigerated transport, and other things far too large for the arena building. But we've already had some great successes with festivals.
Our showground heritage means we already had a power and water distribution network in place, which we've now upgraded to be able to host over 10,000 people camping on site with thousands of day visitors on top. So we're going to be filling the summers ahead with music, food and special interest festivals – indoors and out – with the aim of putting a big variety of family days out on your doorstep. That's not to say there aren't great days out here already – we've got the midwinter Peterborough Kids' Fest coming up in February, an indoor (weatherproof!) fun and creative event for children aged one to 14. We've got the annual Kids Country Food & Farming Day in July, where schoolchildren from all over the East of England come to learn about food and farming in the region, and this year we welcomed Feel The Force Day – the only totally inclusive and accessible Comic-con, Cosplay and Film Fan Festival in the world.
Everyone here at the East of England Arena and Events Centre wants the venue to be your local and national venue. The place next door, where you can go and see big-name comedians, or join in with a music festival for a day. Where your whole family can take in a feature film at an open-air cinema event, munch their way through a food festival, or browse the largest antiques fair in Europe. Come and help us be the venue you want us to be. Sign up to our newsletter, and bookmark our "What's On" page, join us on Facebook and Twitter and come to one of our events! We look forward to giving you a warm welcome.
East of England Arena and Events Centre
• 01733 363500, eastofenglandarena.com
Image: www.freepik.com/free-photos-vectors/music
Music photo created by photoangel  
Leave a Reply