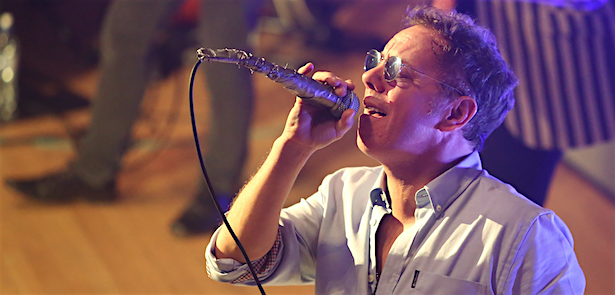 Fans of The Who won't want to miss this performance of the classic album Tommy, at the Key Theatre, Peterborough
Touring the UK celebrating the 50th anniversary of the ground-breaking rock opera album from The Who, Tommy – the album, Live! are world-class international band The Goldhawks. Acclaimed as the world's number one tribute to The Who (with accolades from friends and family of The Who) they have just finished a national tour of Quadrophenia – the album, Live! to many standing ovations and hundreds of 5-star reviews.
Tommy was first released as a double album in 1969, introducing The Who to superstardom. The album, composed by Pete Townshend, was a huge critical success and has since been re-released over the years, spending 126 weeks in the Billboard charts. The Who's masterpiece is recreated with all the emotion, tension and raw power that the music demands, backed with exciting, extralarge screen projection backdrop.
This show is a masterful replication of The Who's iconic sound, with Goldhawks front man Doug Freeman faithfully recreating the extraordinary vocal range of Who lead singer Roger Daltrey. Audiences can also expect a fabulous finale, featuring some all-time classic hits from The Who.
TOMMY – the Album, LIVE!
Key Theatre, 3 October, 7.30pm
vivacity.org 
Leave a Reply