Key Theatre summer season 2015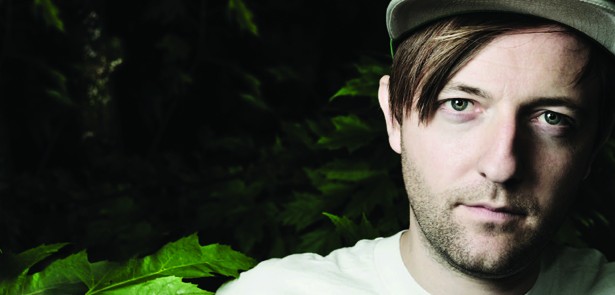 Summer is finally upon us and the Key Theatre is kicking into overdrive with a spectacular summer program guaranteed to provide something for everyone, no matter how specific your tastes 
Do you like comedy? Well, you're in luck. Following the hugely successful Comedy Festival, the Key Comedy Nights welcome headline stand-up acts Ray Peacock (May 15) and Daliso Chapondo (June 12) as well as a chance to see some excellent up and coming support acts from the national circuit before they hit the big time. The Key also plays host to some highly acclaimed feature-length touring shows including Richard Herring – Lord of the Dance Settee (May 10) and Katherine Ryan – Glam Role Model (July 1) as well as two whole nights of Edinburgh Fringe Previews from Andrew Maxwell & John Robins (July 10) and Pete Firman & Mike Wozniak (July 24).
Looking for something for families and youngsters? No problem! This season you can relax with The Tiger Who Came to Tea (June 29-30), climb aboard the Ark with the animals for Noah – The Musical Adventure (May 28) or fly high above the sea with Mr Dedalus and Icarus in Hop (May 25) – a magical dance performance for ages four plus. Alternatively, get messy and reckless with Ministry of Science – LIVE (May 12) who will build a hovercraft live on stage, shoot hydrogen rockets right into the audience and boldly go where no person has gone before… France.
Fancy some world-class stage productions? Beat the South Bank summer crowds with the Key's ever-popular Stage on Screen season. With critically acclaimed ballet, opera and fantastic drama there is bound to be something for all culture vultures, and this season's performances include La Fille Mal Gardée (May 5), The Hard Problem (May 6), Man and Superman (May 14), La Bohème (June 10) and Shakespeare's Othello (August 26) from the RSC.
Nostalgia-addicts – or perhaps just those who prefer the buffet approach and want a bit of everything – can take a trip through time (or across the Pacific) for some excellent variety shows. Magnificent Music Hall (May 9) promises 'song, dance, magic and laughter' summoning up the high spirits of that golden era of entertainment, We'll Meet Again (May 17) celebrates the music and comedy of wartime legends such as George Formby, Gracie Fields and, of course, Dame Vera Lynn, whilst The Lady Boys of Bangkok – Beauties & the Beats (June 17) are back by popular demand with a blazing hot production that seamlessly blends comedy and chart-topping hits with top-notch choreography to bring you a show like no other!
The Key Theatre also continues to boast some of the best tribute acts around, allowing patrons as authentic a live experience as possible of bands and groups that often no longer perform together. Talon recreate some of the most iconic sounds of the 20th century with their tribute to The Eagles (May 16), Oasis UK (June 13) restore Cool Britannia with their tribute to one of Manchester's finest bands of the 90s and Unforgettable (June 28) will take you down memory lane with the greatest hits from the Beatles to the Drifters and everything in between.
Finally, the Key presents some of the biggest names in the world of folk with Bella Hardy and her With the Dawn tour (Wed 13 May) while Simpson, Cutting and Kerr (Fri 19 June) take to the Key stage with songs from their newest album.
To book tickets or to find out more about the summer season, call the Key Theatre box office on 01733 207239 or visit www.vivacity-peterborough.com/keytheatre 
DON'T MISS…
…this year's KYT summer musical Into the Woods (August 19-22). Following two consecutive sell-out summer productions, Les Misérables (2013) and West Side Story (2014), the talented youth of KYT return with Stephen Sondheim's classic macabre twist on fairy tale folklore, giving you a different side of the stories you're used to… Recently a critically acclaimed motion picture starring Meryl Streep, the young performers of KYT are eager to go into the woods to bring this unique staple of musical theatre storytelling back to its roots in the live and intimate environment of the Key's Main House.
https://www.vivacity-peterborough.com/theatres-and-arts/our-theatres/key-youth-theatre/
Leave a Reply