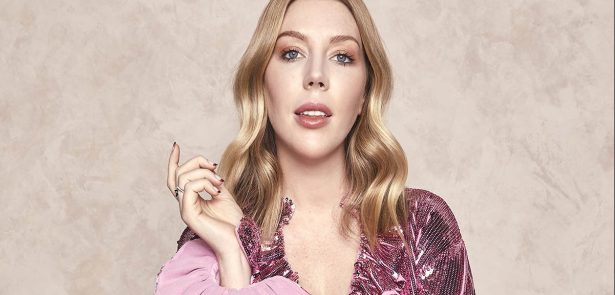 Comedian, writer, presenter, actress... There seems to be no limit to Katherine Ryan's talents, and she'll be bringing them all to bear in her new stage show: Missus.
Creator and star of Netflix smash hit The Duchess – along with two global Netflix comedy specials: In Trouble and Glitter Room – comedian and TV regular Katherine Ryan makes a hugely welcome return to the stage with her brand-new live show Missus.
Katherine Ryan is a regular team captain on 8 Out of 10 Cats, Never Mind the Buzzcocks, Mock the Week, QI, Would I Lie to You? and Have I Got News for You. As a stand-up comedian she has appeared on the BBC's Live at the Apollo and now she's bringing her all- new live show to the New Theatre in Peterborough.
Having previously denounced partnership, Katherine has since married her first love – completely accidentally, you understand. A lot has changed for everyone, and you can look forward to hearing Katherine Ryan's hilarious new perspectives on life, love, and what it means to be Missus. You may never see the world – or relationships – in quite the same light again.
Katherine Ryan: Missus will be at the New Theatre on Friday 20 May. Tickets are from £27.50. To book, visit www.newtheatre- peterborough.com or call the box office on 01733 852 992.
Words: Stuart Barker
Leave a Reply