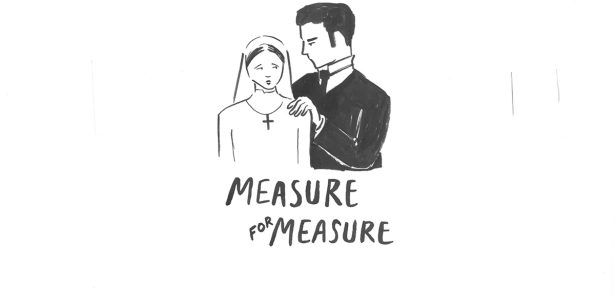 After four plays, 82 performances, 238 acts and 12,160 minutes of stage time, the 2022 season is over. Stamford Shakespeare Company is so grateful to the thousands of people who visited Tolethorpe over the summer to share in the amazing work of the Company's casts, crew, wardrobe department, set builders, theatre staff and dedicated volunteers. It was a wonderful season and a return to form for SSC at Tolethorpe after no season in 2020 and a reduced capacity and socially distanced set of plays last year.
Although the curtain has come down on the final performance of 2022, the work at Tolethorpe does not stop. There are a few exciting developments in the pipeline that the company is very much looking forward to sharing, starting with the announcement of next year's season of plays.
The Company is thrilled to reveal that next year it will be presenting William Shakespeare's perennially popular As You Like It, with the woodland surrounds of the open-air stage a perfect backdrop for the play's Forest of Arden setting. Excitingly, the Company will also be staging Shakespeare's dark comedy Measure For Measure. This will be only the second time in the Company's history that it has staged this challenging play, the last time being in 1988.
The third play in the season will be Richard Bean's hysterically funny One Man, Two Guvnors. A modern adaptation of Carlo Goldoni's classic comedy The Servant of Two Masters, One Man, Two Guvnors was a smash hit for the National Theatre when it premiered there in 2011 before transferring to Broadway, and made an international star out of its leading man James Corden.
This year the 2023 season of plays was announced through a series of videos on social media. Company member Kathryn Wanless, who earlier this year graduated from Cambridge School of Art with an MA in Children's Book Illustration, created illustrations for each of the three plays. The process was filmed and turned into a series of timelapse videos, each gradually revealing an image from the play.
Auditions for next year's productions are taking place in late October (22nd, 23rd, and 30th). Each year the Company opens its doors to welcome amateur actors from around the area to audition. The Company also recruits people who want to volunteer with wardrobe, stage management, lighting and sound operation, and front of house duties.
If you are interested in auditioning or volunteering for next year, please contact Tolethorpe Administrator Pippa Evered, on 01780 754381 or via email at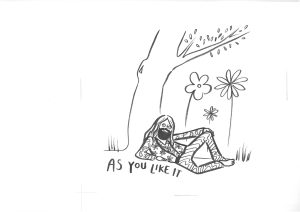 Currently the Hall is a hive of activity, as for the first time in the Company's 54-year history, the box office will be run from Tolethorpe Hall. The Stamford Arts Centre has run the box office on behalf of the company since 1998. Speaking about the change, Theatre Manager David Fensom said 'We are incredibly grateful to the team there, and cannot thank them enough for all they have done over the years. We look forward to offering the same high standard of service'.
'As you can imagine, this has been a big change. Part of the office at the Hall has been redesigned, and new IT and communications infrastructure has been installed. We are very grateful to former Set Construction Manager and Tolethorpe stalwart Dannie Carlton, new Box Office Manager Clive Giddings, and many others for their hard work making this change happen.
'Moving the box office in house has meant we've had to start from scratch with our audience database. Audience members wishing to continue to receive our communications will need to sign up to our new mailing list. As a small thank you, we have combined the sign-up process with a prize draw. For a limited time, joining the mailing list will give you the chance to win one of three fabulous prizes – two tickets to each of the four 2023 season plays, a picnic hamper for two, or a bottle of champagne'.
For more information visit the company's brand-new website: www.tolethorpe.co.uk. As You Like It, Measure For Measure, and One Man, Two Guvnors can be booked from 14th November. The new box office booking line is 01780 917240.
Leave a Reply