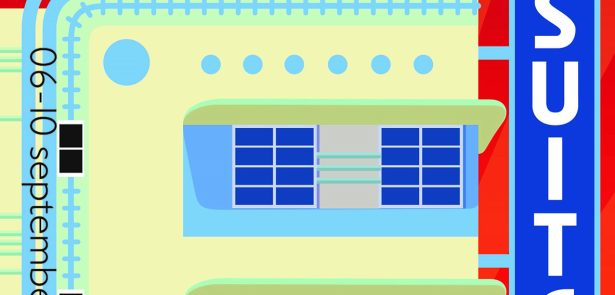 Continuing their diverse season of plays; Stamford Shoestring Theatre is determined to lift your spirits this September with its revival of Neil Simon's California Suite. This witty play, full of comical situations and delightfully outrageous characters, is set in Suite 203 of the Beverly Hills Hotel in Los Angeles. Hugely funny and surprisingly moving, it mixes laugh-out-loud moments with recognisable empathy for our all too human failings.
Written in 1976 by American playwright and screenwriter Neil Simon, many of you may have seen the 1978 film which won an Oscar for Dame Maggie Smith.
California Suite is a sparkling, fast-paced, uproariously blunt comedy and is divided into four parts. Each scene, set in the same suite in the Beverley Hills Hotel, offers an evening of razor-sharp wordplay filled with humour and bitter-sweet moments. A verbal jousting match between a New York workaholic and her laid-back ex-husband as they bicker over custody arrangements. A conventional middle-aged businessman who wakes to find a stranger in his bed and his wife at the door. An Academy Award nominee hoping for the Oscar that will revive her flagging career. Two
couples creating comedic mayhem as they end a disastrous vacation they should never have started.
"Immensely funny and surprisingly moving, this is Neil Simon at his most humane and compassionate best…" Directed by Ann Stutz.
Hugely funny and surprisingly moving it's a play to lift your spirits in these challenging times.
California Suite runs from Tuesday 6th to Saturday 10th September at the beautiful Stamford Arts Centre. Tickets £12/£10 conc. are available from Stamford Arts Centre Box Office 01780 763203 or online www.stamfordartscentre.com
Shoestring are an inclusive and welcoming local theatre company with a well-deserved reputation for producing theatre to the highest level. They are always looking for new members to join in the fun! Whether it be treading the boards or finding out what goes on as backstage crew, lighting, sound, wardrobe, set building or the many other roles that are necessary to produce something amazing. It's a great way to meet likeminded people, learn new skills and give something to the community we all live in.
Leave a Reply