First Dame Terms: Aladdin at the Key Theatre this Christmas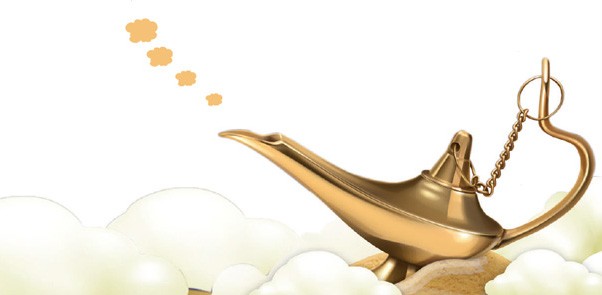 The magic, music and mayhem of panto returns to the Key Theatre on 3 December in the shape of Aladdin, directed and with music by Simon Egerton. This year, Darren Machin, who has acted opposite some true comedy greats, makes his debut as Dame after only 27 years in the business! Toby Venables talked to him  
I BELIEVE THIS IS THE FIRST TIME YOU'VE PLAYED DAME AND THE FIRST TIME YOU'VE DONE PANTO IN PETERBOROUGH…
I've not even been to Peterborough before! The whole thing is a wonderful experience. I mean that genuinely… I've been an actor for 27 years and I can honestly say I'm as excited about Aladdin as anything I've done before. It's a new challenge. I've not done Dame, and I've not been to Peterborough, so I am really looking forward to it!
I BELIEVE YOU HAD A PRETTY AMAZING GROUNDING, WORKING WITH SOME LEGENDARY PERFORMERS?
I actually worked with Terry Scott years ago, who was a very well-known Dame – I spent a year in farce with him, working for Ray Cooney – and it was quite an experience! If I can be half as good as he was, I'll be very pleased. I was lucky enough to work with Eric Sykes as well, and Windsor Davies, Ralph Bates – a lot of very experienced actors, but especially comedy actors. Terry was always a bit of a loose cannon, but Eric really knew his stuff and was actually a hero of mine growing up – a great writer as well as performer. So, I had a pretty good apprenticeship working with all those people as a young actor.
SIMON EGERTON IS THE DIRECTOR BUT ALSO COMPOSER OF THE SONGS – AND WELL-KNOWN TO PETERBOROUGH FROM PREVIOUS PANTOS AS WELL AS PARKWAY DREAMS. WHAT CAN YOU TELL US ABOUT THE SONGS THIS YEAR?
I've known Simon for many years – he was actually in the cast with me on my very first job out of drama school, back when he was working as an actor. He is an incredibly talented guy. He's sent me all the songs, and they're beautiful. He's given me a lovely opening number, which is very much in the variety, music hall style. I'm delighted with that – and there are a couple of wonderful duets with the other actors.
TALKING OF THE ACTORS, THIS IS A CAST OF ACTOR-MUSICIANS, WITH ALL THE MUSIC BEING PLAYED LIVE ON STAGE. LAST YEAR'S DAME (JAMES PEAKE, WHO PLAYS WISHEE WASHEE THIS YEAR) PLAYED TUBA – WHAT WILL YOU BE BRINGING TO THE TABLE?
Well, I wouldn't really class myself as a musician, but I do play the guitar, the ukulele, a bit of piano – I'm what you'd call a Jack of all trades and a master of none! I'll certainly be playing ukulele during the show, maybe guitar too. At one point Simon wants me to play the drums too. But there's a very strong cast of actor-musicians, so I may have to up my game…
I BELIEVE THERE MAY BE A GEORGE FORMBY-STYLE NUMBER WHICH MAKES SOME SLY REFERENCES TO MR WU…?
Yes! Simon's done a George Formby tribute for me. Early on I said 'Is there any chance of me playing the ukulele?' and he has kindly obliged. I hope I get the chance to do it in a bit of a Formby style – though, to be honest, anyone who plays the ukulele ends up going into a George Formby style…
IS IT GOOD TO BE BACK WORKING WITH SIMON AFTER ALL THESE YEARS?
It's wonderful. And he has absolutely got the right idea about traditional family pantomime – because that's what it has to be: traditional. For many children this will be the first time they've ever entered a theatre, and I think we have a responsibility to make sure that it's a great experience and that they want to come back.
Aladdin
Thursday 3 December – Sunday 3 January
Key Theatre, Peterborough
To book, call: 01733 207239
www.vivacity-peterborough.com  
Leave a Reply