Theatre In A Week at Stamford Arts Centre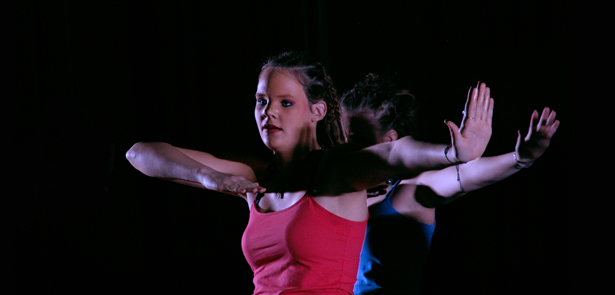 From Monday 8 to Friday 12 August, kids can discover their inner performer with this fantastic workshop that is literally all-singing, all-dancing…
In good hands
Director Kei Bailey and choreographer Gil Burns have been working together for over ten years on a diverse array of theatre projects, from Animal Farm to A Midsummer Night's Dream. Between them, they have created Bailey and Burns Theatre to help children explore drama, dance, music and movement – and have fun while they do it!
The sky's the limit!
For children taking part, the only limit on the stories that can be told and the flights of fancy they can take is their own imaginations! The development of a short performance piece (for presentation at the end of the week) will involve improvisation and games, music and instruments, as well as other creative exercises all designed to help with movement, concentration and confidence. It will provide an opportunity for children to not only learn new skills and make new friends, but to do so in a supportive environment with highly experienced professionals.
A lasting partnership
Kei Bailey and Gil Burns initially met and collaborated at Blackfriars Arts Centre in Boston, Lincolnshire. Their working relationship developed and they soon formed a creative partnership, with projects at the arts centre including Bugsy Malone and Alice In Wonderland, and a variety of performance workshops and a summer school.

Top teamwork
By 2007, they were a well established team and were lucky enough to begin a run of productions with ATG known as Stage Experiences, their first being Summer Holiday at the Liverpool Empire. These projects were full-scale musical productions where a group of over 100 young performers were given the opportunity to work with industry professionals. Working alongside musical director Paul Lawton, four more shows followed at the Liverpool Empire: The Wiz, Bugsy Malone, Fame and West Side Story. In 2012, following on from their success at Liverpool, Kei and Gil went on to direct and choreograph three Stage Experiences at Grimsby Auditorium: Oliver, Annie and Bugsy Malone (for a third time!). At the end of 2014, Gil and Kei decided to form their own theatre company, and are looking forward to the many more exciting projects and productions ahead of them, including Theatre in a week in August!
Theatre in a week
Monday, 8 – Friday, 12 August Stamford Arts Centre, 27 St Mary's Street, Stamford Box office: 01780 763203 boxoffice@stamford artscentre.com  
Leave a Reply