The Virtual Undercroft continues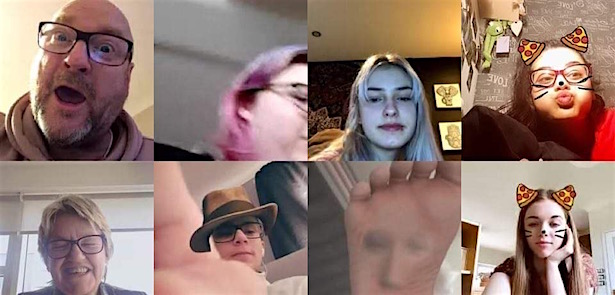 At the time of writing we don't have a clear understanding of when theatres might be able to re-open or indeed when rehearsals and workshops can commence but that hasn't deterred The Undercroft Crew from continuing to offer a range of performances and workshops
UROCK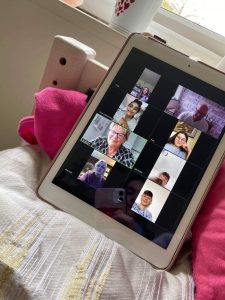 For the past nine weeks, UROCK Youth theatre, a company of 10 young people aged 14-18 from across Peterborough, Corby and Cambridge, have created weekly films using their mobile phones to record their daily lives under lockdown. They have joined a national project The Coronavirus Time Capsule, by Company Three, to create the videos giving an insight into young people's experience of lockdown.  The complete series can be viewed on YouTube and some are now on their way to Education Secretary Gavin Williamson.
Artistic Director of UROCK Di Goldsmith said: "The whole UROCK family have been excited to find new ways of doing things, and staying together during this challenging time. We will move on to creating our own recruitment film with the intention of encouraging a new cohort of young people for September 2020 – when weekly workshops online will hopefully become workshops at The Undercroft."
Lamphouse Theatre Company
Peterborough based theatre company Lamphouse have been continuing to make theatre during lockdown and delivering it direct to your living room. Their latest project Peterborough Ate My Hamster is a ridiculous, hilarious, musical romp following the fallout of an escaped hamster, a pet-hating mayor and a normal little girl from Peterborough. Featuring the residents of Peterborough, a series of improbable imprisoned pets, and a hamster-catcher with a vendetta, this farcical film is sure to cheer up your week!
The film enjoyed a world premiere on Wednesday 15th July, check out Lamphouse's website for all the details. After the free premiere you will be able to purchase the film to watch whenever you fancy. Alternatively, you can sign up to Lamphouse On Demand for as little as £3 a month to access this film, plus 10 Live From Our Living Room shows and a series of live recorded Lamphouse shows from theatres.
http://www.lamphousetheatre.co.uk
KORP Academy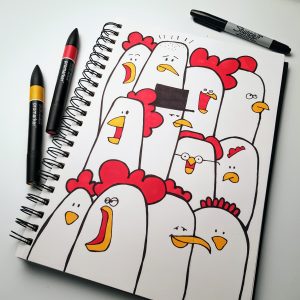 The Undercroft's resident artist, KORP, has set up the KORP Academy and has been delivering Doodle Clubs online since the start of lockdown. Sign up to The KORP Academy to receive four live sessions per week, two adults only sessions per month, plus lots of online activities, colouring sheets and 20% discount off merchandise and prints.
In addition, KORP has been working with Youth Inspired to offer free doodle club sessions to the youngsters of Peterborough.
https://www.korporate.co.uk/thekorpacademy.html
Eastern Angles Theatre Company
Eastern Angles have partnered with Paines Plough to commission four Peterborough writers to contribute to Come To Where I Am: Peterborough. The writers are award winning playwright Aisha Zia (No Guts, No Heart, No Glory; Winner of Scotsman Fringe First Award); Peterborough poet laurate (2017-19) and Jumped Up Theatre Associate Clare Currie; playwright and screenwriter Phil Ormrod (Isaac Came Home from the Mountain – Theatre 503); and poet/playwright Marianne Habeshaw (Snowflakes in the Slowcooker for Eastern Angles Young Writers' group 2019).
These new plays, performed by the writers, premiered online in June and are still available via Paines Plough's YouTube Channel, just search Come To Where I Am: Peterborough. In addition, Peterborough residents have received unique live readings of the plays over the phone or via Zoom allowing isolated audience groups to access on-demand culture. Paines Plough are working in collaboration with celebrated actors to provide this caller service they include David Bradley, Julie Hesmondhalgh, Lisa Hammond and Sally Dynevor.
Leave a Reply