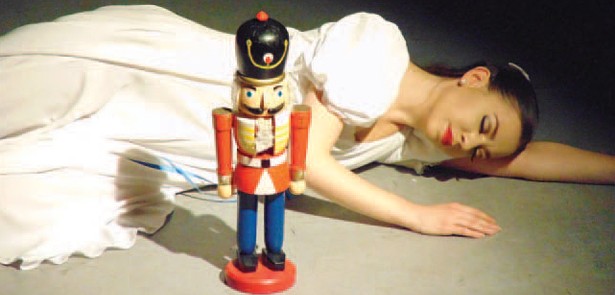 Classical ballet takes centre stage again on Thursday 18 October when the acclaimed Vienna Festival Ballet brings the perennial Christmas classic The Nutcracker to The Cresset in Peterborough
Be swept away on a magical adventure in one of the most famous classical ballets of all time. With its combination of enchanting choreography and unforgettable music, this fabulous ballet is a Christmas treat like no other. An enchanting Christmas story telling the tale of how Clara is given a wooden nutcracker as a Christmas present by Dr. Drosselmeyer.
During the Christmas party Clara and her brother Fritz fight over the nutcracker doll. That night Clara, unable to sleep with excitement, searches for her doll and then falls asleep under the Christmas tree. As midnight strikes she is awoken by giant mice and the magic begins. The nutcracker doll is suddenly transformed into a princely soldier and a battle ensues with the Mouse King. T
he Prince and Clara are then transported on a magical journey to the Land of Snow, an enchanted forest with dancing snowflakes. It is here where they encounter the Sugar Plum Fairy, who accompanies them to the Kingdom of Sweets. Peter Mallek founder and Artistic Director says of the production 'Vienna Festival Ballet are committed to bringing the greatest classical ballets to the widest audience. Whether you are a ballet fan or an interested observer we have something to offer everyone.
Exquisite and lavish handmade costumes, beautiful sets which project colour and vitality to enhance the workings of the dancers, choreographer and the composer.'
● Book your tickets at www.cresset.co.uk or call the Box Office on 01733 265705.
● Tickets are also available on the gate at £5 (child) and £10 (adult). For full details and payment options visit www.fireworkfiesta.com
Leave a Reply