The Met Lounge receives lifeline grant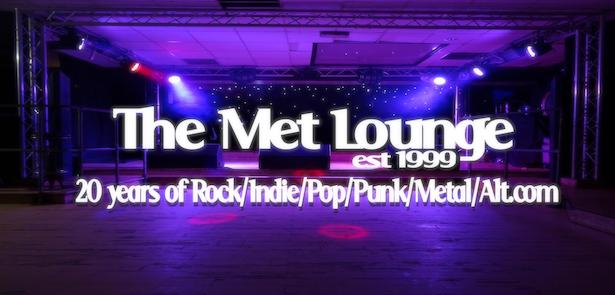 Local music venue, The Met Lounge Peterborough, will receive a grant as part of the Government's £1.57 billion Culture Recovery Fund to help it survive and support jobs in the area, the Culture Secretary has announced.
The Met Lounge Peterborough is one of 135 grassroots music venues saved by emergency funding as part of the Government's £1.57 billion Culture Recovery Fund.
£3.36 million will be shared between 135 music venues including The Met Lounge who successfully applied for emergency support to survive from the imminent risk of collapse in the face of the coronavirus pandemic.
In response to the demand for help from some of the hardest hit in the sector, an additional £1.1 million was accelerated by the Department for Digital, Culture, Media and Sport to help as many venues as quickly as possible.
Culture Secretary, Oliver Dowden, said:
"Grassroots music venues are where the magic starts and these emergency grants from our £1.57bn fund will ensure these music venues survive to create the stars of the future.
"At this difficult time we are here for culture, so I am delighted that The Met Lounge Peterborough is being helped with government grants as part of our £1.57 billion cultural recovery fund. This funding award reflects its importance to its community, the musicians it supports, and to the UK's ongoing success in making the music the world wants to listen to."
The accelerated funding has been delivered by Arts Council England in under a month to save grassroots venues facing huge challenges as a result of the coronavirus pandemic. Venues could apply for emergency grants to cover on-going running costs incurred during closure, including rent and utilities.
CEO, Arts Council England, Darren Henley, said:
"This much-welcomed emergency investment from the government into grassroots music venues will have a profoundly positive impact on England's music ecology, and today's news will mean a great deal to the many artists, audiences and communities they serve across the country. I'm pleased that the Arts Council has been able to use its expertise to administer this fund, ensuring that we are supporting music venues in these challenging times."
Met Lounge owner Steve Jason , said: At 6 hours notice on the 20th March we were faced with no door or bar income and no timeline when to expect things to return to normal.
'It's certainly been a challenging 5 months since we were forced to close in March.
Our resources have certainly been very stretched. We're pleased to have been recognised as one of the most important national grass roots venues by the Government and are thankful for this grant which will certainly help immediate payment needs
The Met Lounge has been open since 1999 – we've promoted over 1000 shows at the club since then and we're working on plans now to start introducing live shows back in the venue – We've brought now 'household name bands' such as The Darkness,
Ed Sheeran, Biffy Clyro , The Kooks , The Darkness, Enter Shikari, Snow Patrol, Frank Turner, The Pigeon Detectives, Jack Savoretti , Example to The Met before they became big names but we also give local bands chance to play and that's why it's important that venues like ourselves continue to survive. We still believe that an indie/rock/metal band from Peterborough will make it through to the big time. We've been close a couple of times over the years and when they do and they're selling out arenas across the UK then we'll be proud to say 'We saw them when they played to 50 people at The Met!
Every big band was a small band once! We certainly intend on still being around when things get back to normal'
Indoor performances can now restart with socially distanced audiences, so music venues are able to reopen safely, alongside other culture venues and heritage sites.
Music venues are also eligible to apply for a share of £500 million in grants being delivered to cultural organisations by Arts Council England, which is accepting applications until 4 September.
---
Arts Council England is the national development agency for creativity and culture. We have set out our strategic vision in Let's Create that by 2030 we want England to be a country in which the creativity of each of us is valued and given the chance to flourish and where everyone of us has access to a remarkable range of high quality cultural experiences. We invest public money from Government and The National Lottery to help support the sector and to deliver this vision. www.artscouncil.org.uk
Following the Covid-19 crisis, the Arts Council developed a £160 million Emergency Response Package, with nearly 90% coming from the National Lottery, for organisations and individuals needing support. We are also one of the bodies administering the Government's unprecedented £1.57 billion Culture Recovery Funds. Find out more at www.artscouncil.org.uk/covid19
Leave a Reply