The Margot Fonteyn Celebration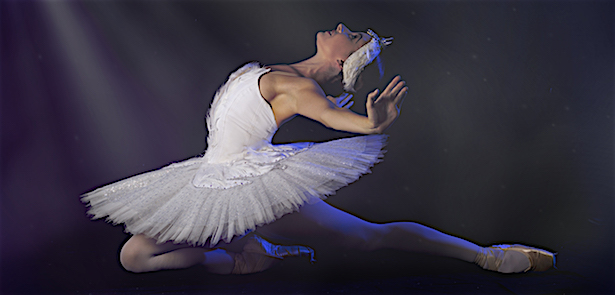 The Key Theatre, 15 June, 7.30pm.
Presenting a brand new centenary production for one of the world's most legendary ballerinas.
Margot Fonteyn was an iconic figure in British ballet. Along with Ninette de Valois and Frederick Ashton, she was instrumental in the shaping of the Royal Ballet company and the direction of British ballet. Fonteyn was renowned for her great performances of the classics and was celebrated for her famous dance partnership with the great Russian dancer Rudolf Nureyev. Her charming quality and steely technique amazed audiences and undoubtedly set the standards for the British ballerina's.
Join Ballet Theatre UK as we mark the centenary of the great ballet icon with a celebration of her greatest moments in the classical ballet repertoire, including highlights from Swan Lake, The Sleeping Beauty, Giselle and many more.
Featuring their company of international talented dancers as well as brand new stunning stage sets and lavish costumes, Ballet Theatre UK's genius creation promises to be a spectacular homage to Fonteyn, from her first steps in the ballet studio to her final curtain call.
Ballet Theatre UK aims to bring the most magical and captivating moments of classical ballet to audiences of all ages, delighting them with a passion and energy that is truly inspiring. The nature of their productions helps to make ballet accessible and affordable to all. This sensational production is as much for those experiencing dance for the first time as it is for established fans of dance.

The Margot Fonteyn Celebration
Sat 15 June, 7.30pm
The Key Theatre
Tickets: 01733 207239
Leave a Reply