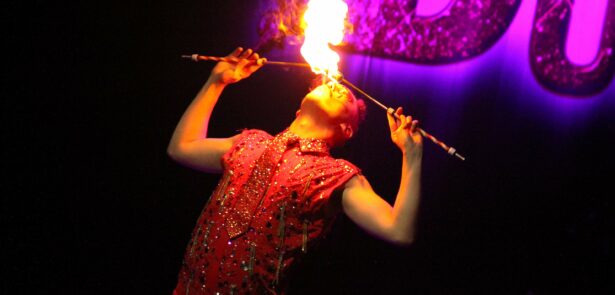 It's a new year, and that means brand-new events at The Cresset, and boy have we got some brilliant things coming up!
On 22 March, we celebrate 45 years since The Cresset was officially opened by Her Majesty The Queen. With the sad passing of Her Majesty in 2022, we've taken the opportunity to look back at that day, and a display including some wonderful photos can be viewed on our concourse; so please do take a look next time you're passing through! We also have some great plans currently underway to celebrate our 45th birthday in style. We're in talks with local creative talents about some very special projects, and there will be some fantastic public celebrations later in the year. You can follow us on social media @TheCresset and join our e-mail list at www.cresset.co.uk/join-mailing-list/ to be in the know.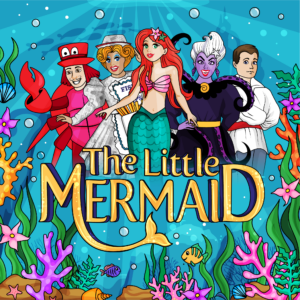 Missing the Panto already? For our families we've got The Little Mermaid – Family Panto for a daytime showing on 16 February, where Melody the magical mermaid will take you on an underwater adventure to find her voice, stolen by the Evil Sea Witch! And for our grown-ups, we also have the brilliant Adult Panto tour returning, with The Little Mermaid – Adult Panto (16+) on the evening of 16 February, starring amazing drag acts Choriza May, Trinity K Bonet, Detox and – complete with her iconic red wig and silver tail – we have Divina De Campo as the titular role! Meet & Greet tickets for the Adult Panto are also available now!
We've got some super fun shows for families this season, including two performances of Milkshake! Live: Milkshake! Monkey's Musical on 15 April, Woman Like Me – The Little Mix Show on 6 April, and, later on in the year, we have Pop Divas Live! on 24 October and Fireman Sam Saves The Circus on 25 October.
More of a music fan? This year the legends that are Showaddywaddy are on their 50th anniversary tour, coming to The Cresset on 9 June! Plus we've got all your favourite tribute acts, including The Bon Jovi Experience (3 February), Desperado: Heart Of The Eagles (12 February), Frankie (24 February), Islands In The Stream (3 March), Re-Take That – featuring Robbie – (24 March), The Magic Of Motown (31 March), DS:UK dIRE sTRAITS (16 April), The Meatloaf Songbook (23 June), Killer Rhapsody – A Night Of Queen (28 July) and so much more!
Can't pick a favourite artist? How about a jukebox of songs? These shows have a mix of artists' hits and are sure to get you into the groove! Kicking off with 80s Mania on 19 February, we also have Rock Icons, an energetic rockin' live music show that features the rock music of some of the world's greatest rock bands and albums, coming on 12 April. Beyond The Barricade (23 April) stars past principal performers from Les Misérables, featuring the best of Broadway and the West End hits. Going back in time, we've got 90s Live on 4 May, 80s throwbacks in Calling Planet Earth (8 June), 70s hits from Lost In Music (7 July) and 50s & 60s show Lipstick On Your Collar (20 July).
For our comedy fans, coming up we've got Danny Baker: At Last… The Sausage Sandwich Tour on 1 March, Dara O'Briain: So…Where Were We? on 10 March, and best known from the sitcom Not Going Out, we've got Tim Vine: Breeeep! on 9 May. Not forgetting about our very own Comedy Club, where each month is filled with a barrel of laughs from a fantastic line up of comics, next up on 24 February (keep an eye on our website for each month's date and line-up!)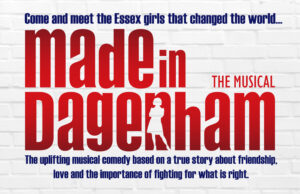 Looking to support some local talent? On 12 March with a two-show day, we have Elizabeth Boardman School of Dance: History In The Making Showcase 2023. The students are thrilled to be back on stage demonstrating their outstanding talent, featuring over 150 students ranging from two years old to advanced senior dancers. On 30 April, The Cresset will be hosting the UKSDC East Anglia Street Dance Championships 2023, as street dance crews, break-dancers, lockers and poppers compete for an array of medals and prizes. Also, on 16-20 May, the Westwood Musical Society returns with Made In Dagenham, a musical comedy about friendship, love and the importance of fighting for what's right.
If you're looking for something a bit different, we've got you covered there too! Is spirituality your thing? We've got Tony Stockwell: Psychic Medium on 28 February. Our 80s Party Night (18+) returns for spring 2023 on 4 March with a disco and games, plus a spectacular fancy dress competition. Returning with their sequel is Menopause The Musical 2: Cruising Through Menopause (16+), where it's all aboard for tales of life, love and losses as the stars of stage and screen set off on the high seas on 19 March. Fancy something a bit spicier? We've got the fantastic variety show – An Evening of Burlesque – blending cabaret, comedy, music, circus and burlesque on 30 March, and later, The Dreamboys are ready for a night of fun, fantasy and no holding back on their No Strings Attached tour (18+) on 26 May. Crime junkies, we haven't forgotten you either, The Serial Killer Next Door will take you on a journey looking at what creates a serial killer on 3 May.
Alongside public live events, we're delighted to be hosting Weddings, Parties, Conferences and all manner of celebrations. Our shops and services are open, and in our friendly bar and restaurant, The Fayre Spot, there's live music, televised sport and a warm welcome 365 days a year. We look forward to seeing you soon at The Cresset, where there's always something happening!
YOU CAN BROWSE ALL OUR EVENTS, AND OUR NEW SPRING WHAT'S ON BROCHURE NOW AT WWW.CRESSET.CO.UK BOOK ONLINE, OR CONTACT THE BOX OFFICE ON 01733 265705.
Leave a Reply