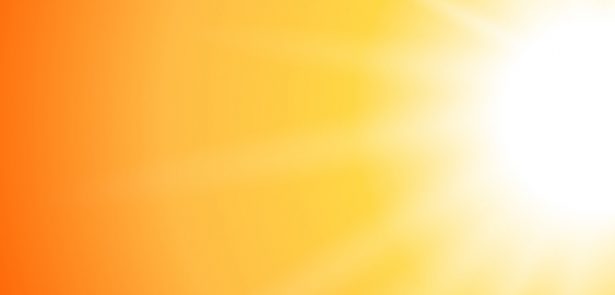 Summer is ON – time to get out and about! From fun activities that will keep the kids occupied to live theatre shows, Peterborough has it all going on...
Flag Fen
The Droveway, Northey Road, Peterborough PE6 7QJ  
In 1982 archaeologist Francis Pryor began digging at Flag Fen, uncertain quite what he would find. What he uncovered was jewellery, swords and a wooden Bronze Age causeway consisting of more than 60,000 vertical timbers and 250,000 horizontal planks – part of one of the most significant archaeological sites in the world. Flag Fen's museum tells the site's story. It's perfect for a relaxing summer's day out, a picnic or a stroll into a reconstructed Bronze Age roundhouse surrounded by the native roaming Soay sheep and other wildlife – and keep an eye out for regular special events! Flag Fen is open from April-September each year and also offers guided tours and school visits during the winter months by appointment.
Tickets: £6 adults, £4 concessions, £16 families (2 adults, up to 3 children).
Awesome Archaeology
Flag Fen Saturday 28 & Sunday 29 July 10am-5pm (last entry 4pm)
Get hands on with the past and try your hand at being an awesome archaeologist for the day. Uncover artefacts that are thousands of years old in the Big Dig Tent, handle replica Bronze Age tools, try out some traditional skills and enjoy some tours of the site (including the world famous Must Farm boats).
Tickets: £8 adults, £5 children/ concessions, £20 families (2 adults, 3 children), under 5s free. 10% discount with Vivacity card. Book a queue jump online or via 01733 864663.
Alice's Adventures in Wonderland
Flag Fen Saturday 18 August, 6.30pm (site opens 5.30pm to allow picnics)
Take a trip down the rabbit hole with Chapterhouse Theatre Company this summer as they present the classic tale of Alice's Adventures in Wonderland. Join Alice as she stumbles into the magical world of Wonderland and meet a whole host of colourful characters. From the unforgettable White Rabbit and the madcap Mad Hatter to the terrifying Queen of Hearts, Alice's journey couldn't be filled with more adventure. Presented in beautiful Victorian costume and alive with song, dance and original music, this is a production to delight the entire family.
£16 adults, £10 students & children, £46 families (2 + 2), under 5s free. Book online at vivacity.org or call Key Theatre Box Office on 01733 207239. 
Longthorpe Tower
Thorpe Road, Longthorpe, Peterborough, PE3 6LU
Longthorpe Tower was built in about 1300 by the Thorpe family, and is internationally important thanks to the spectacular wall paintings which offer a fascinating insight into medieval life. There are regular family-friendly medieval events held at Longthorpe, allowing visitors to encounter some characters from the period and learn about medieval food, manners, medicine and combat – as well as putting kids through some essential weapons drill!
Knights & Princesses
Longthorpe Tower Saturday 11 August – Sunday 12 August, 10am – 5pm (last entry 4pm)
Ever wondered what it was like to be a knight in shining armour or a fine medieval lady in her gown? Now's your chance to find out with this popular family living history event! There will be a dressing of the lady demonstrations followed by have-a-go medieval dancing sessions are at 11am and 2.30pm each day. Arming of the knight demonstrations followed by have-a-go soldiers' drill are at 12 noon and 3.30pm daily. There will also be a demonstration of medieval dining and a chance to find out what people ate, medieval manners and dining at 1.30pm each day.
Book a queue jump online or via 01733 864663. Tickets: £4 adults, £3 children/concessions, £12 families (2 adults, 3 children), under 5s free.
Local libraries – and beyond!
Summer Reading Challenge
With six weeks off school between July and August, it can be really tempting for kids to not pick up a book all summer, making it a little harder to hit the ground running when school comes around again in September. Help your kids stay ahead of the game with the Summer Reading Challenge launched on 14 July.. Simply read six library books or more over the summer to receive a certificate to hang on the wall plus plenty of themed goodies along the way as you complete each book. The theme this year is 'Mischief Makers,' celebrating 80 years of the Beano.
The Summer Reading Challenge is absolutely FREE to take part in. Find out more online or ask at your local library.
Mischief Making Max
Bretton Library, Central Library, Werrington Library Thursday 2 August
● Bretton: 10am
● Central: 12noon
● Werrington: 2.30pm
A children's storytelling performance based on this year's Summer Reading Challenge theme from theatre company Total Insight Theatre. Max is 6 and loves making mischief. He is cheeky, cheerful and charming but with his pranks getting increasingly daring, is he finally about to get caught? Join the fun and interactive adventure and discover a world of mischief that will bring the Summer Reading Challenge to life.
For children 5+. £4 per child – book at any library.
Drop in craft
Central Library Every Saturday from 28 July-Saturday 1 September (except 11 August). Vivacity's Young Volunteer design and lead sessions of drop-in crafts based around a fun theme. £1 per child – just drop in.
Peterborough Museum
Priestgate, Peterborough PE1 1LF
Peterborough Museum is housed in a Georgian mansion which served as the city's first hospital before becoming the museum – and is now renowned as the most haunted building in Peterborough! With amazing objects and interactive displays for all ages, the museum also hosts regular events and workshops that the whole family can enjoy.
Mischief Makers
Selected days during the summer holidays. 10am-5pm (last entry 4pm)
Join the team at Peterborough Museum for a medley of mischief making across the summer holiday including themed trails, crafts and a mountain of activities.
Prices: £4 adults, £3 children/ concessions, £12 families (2 adults, 3 children), under 5s free. 10% discount with Vivacity card. Book a queue jump online & via 01733 864663.
Historical Skills Workshops
Ever wanted to learn how to cast Bronze into swords? Write like a medieval monk? Or maybe even knit like an ancient warrior? Peterborough Museum, Longthorpe Tower and Flag Fen each offer rare opportunities to get an insight into people from Peterborough's past whilst also picking up practical and enjoyable skills along the way. Past workshops have included calligraphy, wood carving, bronze age sword smithing and willow craft.
Head to vivacity.org to find out more or ring Peterborough Museum on 01733 864663 for more information.  
Digital Art Workshops
Suitable for ages 10-18 Central Library FREE
Hosted by two professional artists, these workshops will enable you to have a go at creating Virtual Reality artworks, or your own online interactive story. ● Tuesday 14 August, 11am-1pm (virtual reality)
Tuesday 21 August, 11am-1pm (online interactive media)  
Sports holiday club
Get them involved, having fun and making new friends by taking part in one of Vivacity's sports activity clubs, powered by Club Viva! And it's not just sport; regular activities include featured activities include everything from archery, rollerskating and Football Days to gaming, NERF Wars and spycraft – and a whole lot more! Download the Vivacity app for the latest updates on sports holiday club. Vivacity's sports holiday club will run throughout the summer from 25 July-4 September at four Vivacity sports venues: Werrington Leisure Centre, Regional Fitness and Swimming Centre, Jack Hunt Pool and gym and Hampton Leisure Centre, with a range of activities to challenge mind and body with that will leave the kids wanting more.
Find out more about Sports Holiday Club at: vivacity.org/sport/club-viva-sports
Image: www.freepik.com/free-vector/abstract-orange-background-with-rays_988707
Leave a Reply