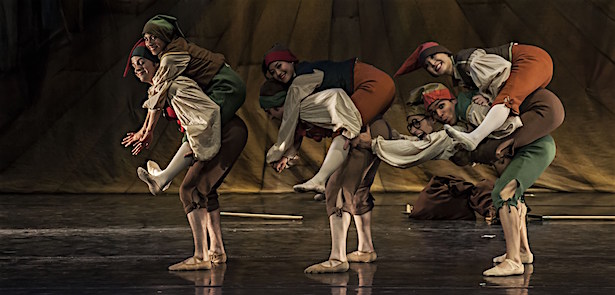 Classical ballet takes centre stage on Thursday 17 October, when the highly acclaimed Vienna Festival Ballet brings the beautiful fairytale ballet Snow White to The Cresset in Peterborough
Join Vienna Festival Ballet on a magical journey with their unmissable production of SnowWhite. World class choreography propels this timeless fairytale and answers the question; who is the fairest one of all? Based on the traditional Grimm brothers' story, this ballet incorporates all the important elements – a beautiful girl, an enchanted mirror, a poisoned apple. Hip-hopping dwarves help Snow White find her Prince Charming.
Peter Mallek founder and Artistic Director says of the production: 'Vienna Festival Ballet are committed to bringing the greatest classical ballets to the widest audience. We're delighted to be returning to the Theatre Royal, Windsor for the 7th year. Whether you are a ballet fan or an interested observer we have something to offer everyone. Exquisite and lavish handmade costumes, beautiful sets which project colour and vitality to enhance the workings of the dancers, choreographer and the composer. Our productions have all the elegance and extravagance associated with the best of ballet, and of course some of the best ballet dancers from around the world.' This spellbinding ballet promises to entertain and dazzle the whole family.
● SnowWhite The Cresset, 17 Oct, 7pm www.cresset.co.uk
Leave a Reply