Shakedown Blues Concert #100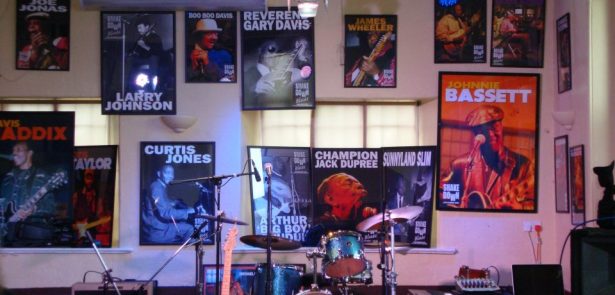 The Shakedown concert on Sat 12th March, in the Village Hall 'Juke joint', will be the 100th since its 2005 revival
Last autumn we bounced back from lockdown with two great concerts, with the 'Queen of UK Blues' Dana Gillespie, and one of the most revered UK bluesmen of the last 15 years, Ian Siegal.
On SAT MARCH 12th we welcome the DAVE THOMAS & JAMES GOODWIN DUO, and then on SUN APRIL 17th, from Oakland CA via the Mississippi Hills, we have ALVIN YOUNGBLOOD HART.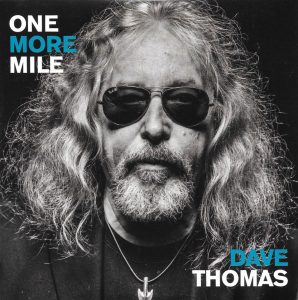 Dave is an internationally acclaimed Blues songwriter and guitarist, just coming off a successful year with his solo album One more mile, still riding high in the blues and roots music charts both here and in the USA.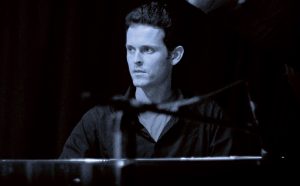 James is regarded as one of the very best players of barrelhouse blues and boogie woogie piano, and returns to Shakedown after truly memorable performances in 2013 and 2014. Dave and James have combined to form a powerful duo for Concert #100.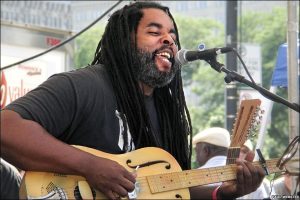 Alvin is regarded as one of the world's leading exponents of country blues, and first gained attention in the UK 20 years ago on Jools Holland's Later BBC2 show, and played a stunning concert at Shakedown back in 2012. He returns to kick off our 2nd 'century' of concerts.
Tickets are £20 and available from http://www.shakedownblues.co.uk/events.php
Shakedown Blues was founded by a young Gerard Homan in the 1960s Blues boom, initially based at the Halcyon pub, Peterborough. Shakedown hosted American blues artists who, at the time, were the roots of modern rock music. Gerard then needed to focus on his career and family; then when his responsibilities allowed he revived Shakedown Blues in 2005, in what one national music journalist has referred to as:
"the famous Castor Village Hall."
Since then, we've hosted some memorable concerts by veteran American blues stars of yesteryear, the next generation of American performers – plus, up and coming and established UK singers and players right across the different Blues styles.
"The most authentic small UK club for American style blues."
– Paul Jones (Radio 2 Monday night Blues, Manfreds Blues Band)

"Always great entertainment at Shakedown."
– Steve Allen
"I can't believe musicians of this quality are playing in a Village Hall", is what just about everyone who visits for the first time says – from teenagers to 'veteran' music fans.
Since 2005 we've welcomed internationally acclaimed artists like, Little Willie Littlefield, Otis Taylor, Mud Morganfield (Muddy Waters Jnr), Louisiana Red, Lazy Lester, Doug MacLeod and more http://www.shakedownblues.co.uk/previous.php
The late Gerard Homan's brainchild dates back to the Sixties when Shakedown was held at the Halcyon Pub, Westwood and was graced by the likes of Arthur 'Big Boy' Crudup, Sunnyland Slim, Champion Jack Dupree, Ronnie Scott, Johnny Dankworth, Tubby Hayes, Alexis Korner et al http://www.shakedownblues.co.uk/previous1975.php
We wouldn't be able to turn "the famous Castor Village Hall" into a 'Juke Joint' without the steadfast 'Shakedown crew' of Andy Sullivan, John Howard and James Pickett (and last concert, Joe Jarvis).
Big thanks to them, and in the words of our Founder…
"This is Shakedown. This what we do"
Leave a Reply